Welcome to my David Jaffee Beststockstrategy review! This Beststockstrategy.com review is my honest opinion of his options alerts service.

Disclosure: There are some affiliate links on this page. I may receive a commission if you purchase a product or service after clicking the links. I only promote services I truly love and usually am a subscriber of. Before writing this Beststockstrategy.com review I joined for 4 weeks and analyzed the commentary/alerts.
Facebook Group
I run a thriving Facebook group called How To Make Money Trading Stock Alerts that brings together people that use stock alerts services. It's a great place to share what works and what doesn't! We welcome anyone (with a positive attitude!) and it is FREE to join.
If you are interested in learning an options trading strategy with a 95% win rate……check out my store of free eBooks!
My Discord Trading Group (SideKick Traders)

Other Services to Consider – SideKickTrades, ThetaTraderz and EagleTrades
If you are looking for similar services…..here are three that I recommend.
1.EagleTrades is a service that does a lot of cash secure puts for passive income that work 90% of the time. They also do morning scalps on a live stream audio. Powerful daily watchlists you can use to make your own trades with breakout levels.
2.ThetaTraderz is similar options selling service that caters to smaller account sizes – a huge plus if you want to sell options but don't have a lot of money in your account to use.
3. SideKickTraders is an awesome community of stock and options traders that offers the best bang for your buck – something for everyone and all the alerts are top notch!
My top trading strategy and indicator system recommendation after 10 years of searching is the GPS Trader by Steven Brooks.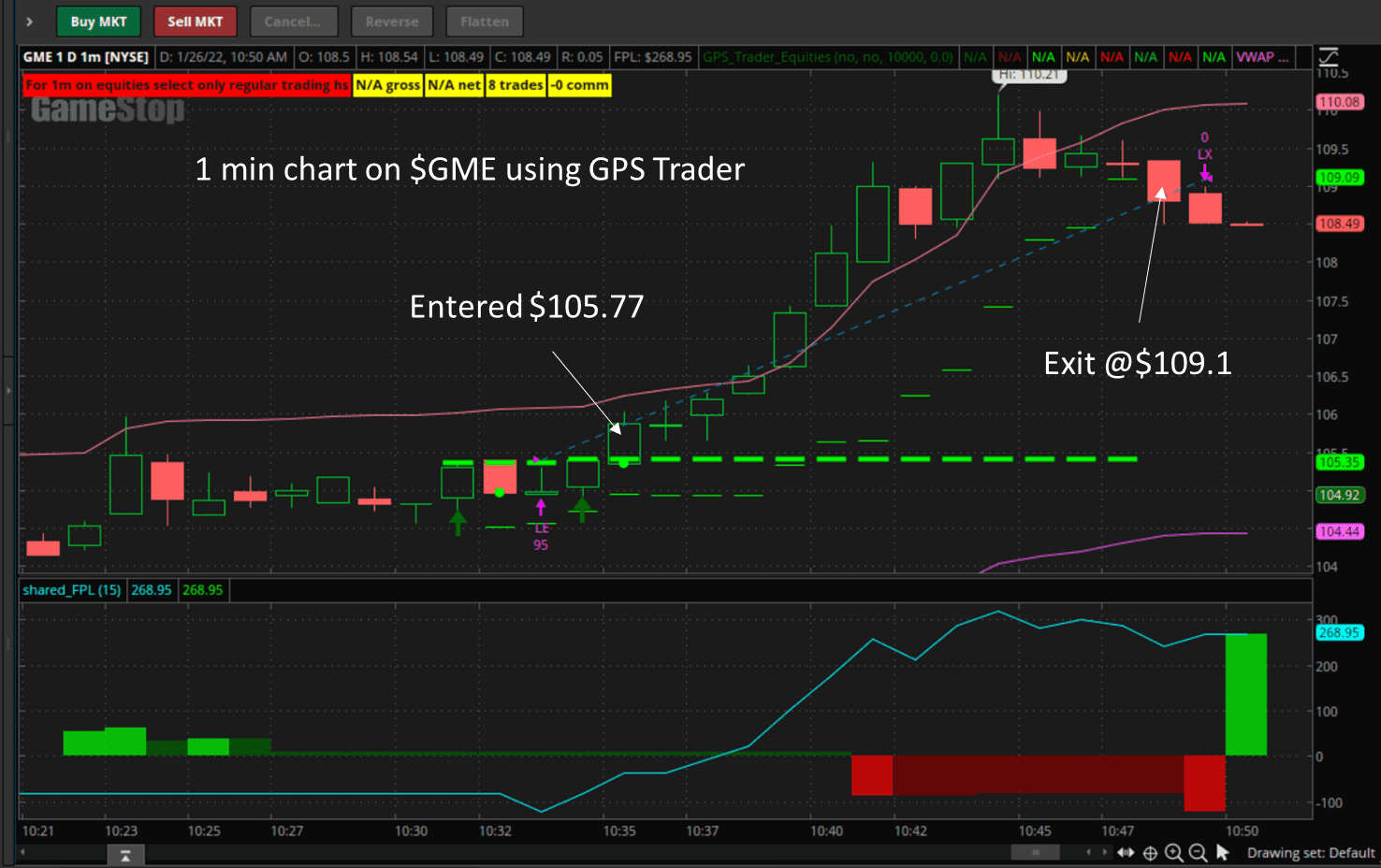 The Complete Guide to Day Trading FREE EBOOK!
For a limited time, Markus Heitkoetter is giving away the electronic version of his bestselling book "The Complete Guide To Day Trading"
It's 296 pages and full of tips, tricks and practical information that you can use right away in your trading.
Click here to download the eBook now.
EAGLE TRADES PASSIVE INCOME SELLING OPTIONS!
My top trading strategy and indicator system recommendation after 10 years of searching is the GPS Trader by Steven Brooks.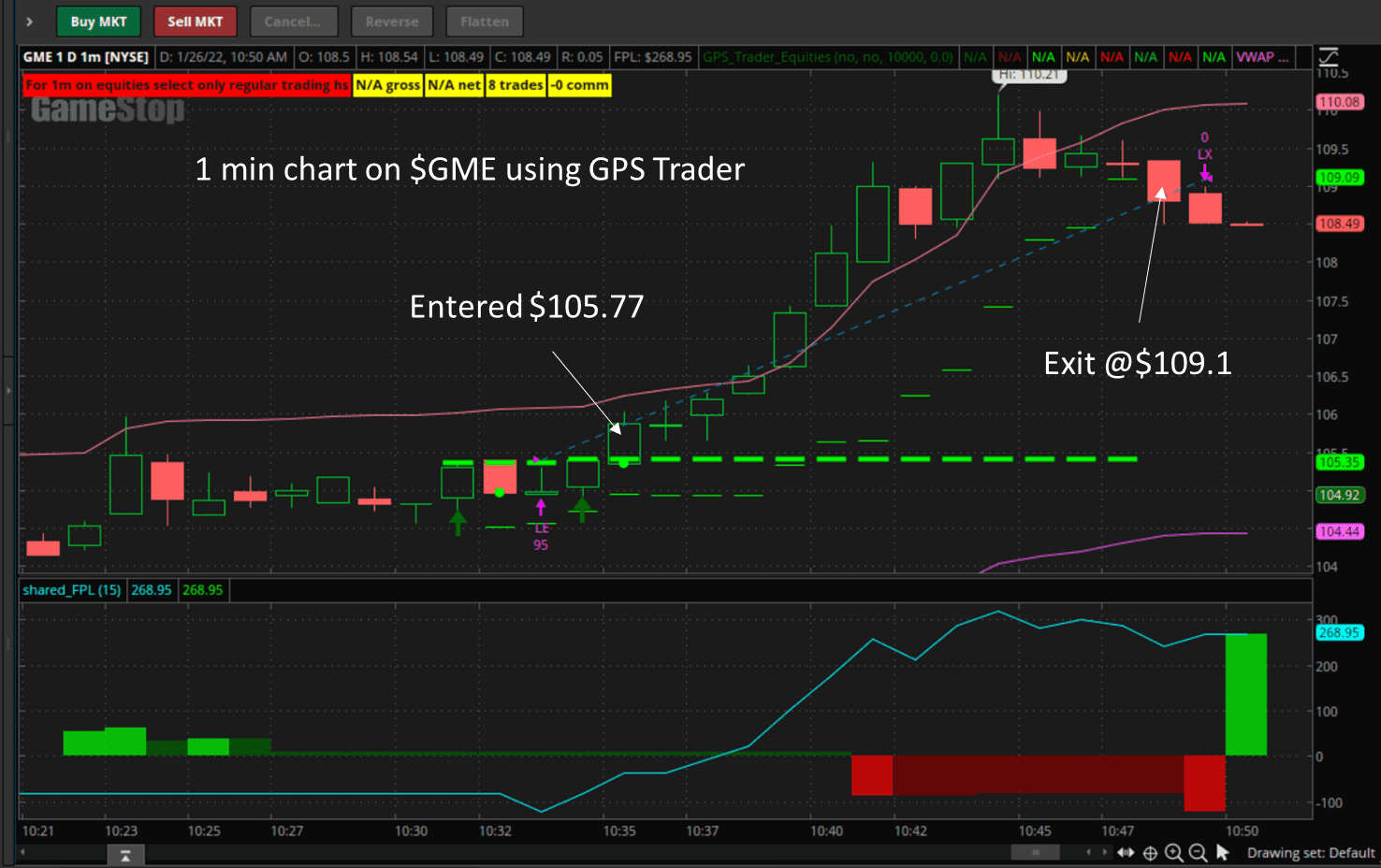 David Jaffee Beststockstrategy Review
I have been wanting to do this David Jaffee Beststockstrategy review for a while. Is David Jaffee a scam?
You can find his alerts service here.
After delving in to David's service and getting to know him, I think that his strategy and service has great potential to generate significant income from selling options.
David's service is a little different and outside my comfort zone. I am mainly a stock trader and the options trading that I do is usually limited to straightforward Calls and Puts.
I joined David's alerts service for a month. This review details what I found.
Beststockstrategy.com Review: Who is David Jaffee?
David Jaffee, is a former Wall Street investment banker. From what I can gather, David seems to be a serial entrepreneur that makes a great income trading options.
I had the pleasure of talking to David on the phone. He is clearly an intelligent guy (Ivy league educated) and comes across as open and honest.
Here is an interesting video about David's investment banking experience. Investment banking sounds horrendous to me….I'd rather be a retail trader any day!
David Jaffee Trading Review: Past Performance
David aims for 40% account growth every year. This is my style of trading – a high win rate that adds up over time. I am not one to swing for huge wins and this strategy is something that appeals to me.
I found David's claims of a 117% account growth, coupled with no losing trades in 2019 to be a little dubious. However, I understand his strategy a little better now and it is very likely that this would be achievable.
After I joined the service, I was surprised to find that the alerts were via WhatsApp. I've never been part of a service that uses this method, but I have to say I liked it. The commentary David provides is very helpful and the system seems to work flawlessly.
Example Trades
This was the first trade alert ($TSLA) I got from David. I really like the real-time commentary that he gives and the screenshots of his orders.
The trade alerts come in via WhatsApp only. The subjective grading system David uses is quite helpful. It allows the subscriber to sit out the more risky trades.
Here is the closing alert a couple of hours later. That is 50% profit in a few hours, which is really nice by any standard!
I received several alerts a day from this service. Just the right amount in my opinion. Enough ideas to check out but not be overwhelmed by.
Here is a much more detailed look at David Jaffee's typical trade alerts over an extended period of time.
This video is really cool – David walks through every trade for about 50 minutes….pretty much what my WhatsApp feed from him looks like as well.
The Complete Guide to Day Trading FREE EBOOK!
For a limited time, Markus Heitkoetter is giving away the electronic version of his bestselling book "The Complete Guide To Day Trading"
It's 296 pages and full of tips, tricks and practical information that you can use right away in your trading.
Click here to download the eBook now.
David Jaffee Stocks Review: Strategy
David has expressed in the past that day trading stocks using technical analysis is not a great way to make consistent profits. He cites many sources for this (including a massive research publication of 300,000+ traders where virtually of them lost money).
I disagree, my experience over 10 years has been quite solid with day trading and technical analysis.
So, he chooses to trade options – specifically selling naked calls and naked puts.
He teaches his students how to sell option premium and encourages his students to trade like insurance companies.
This strategy requires a lot of patience and discipline and it's also not ideal for students who have less than $15,000.
The reason it's not ideal for those with smaller accounts is because each trade eats up a decent amount of buying power.
David Jaffee likes to trade both naked options and spreads – and while spreads use less buying power than naked options, it's difficult for someone with a $10,000 account to make substantial income when selling options.
Even if an option seller were to make 50% a year (which is a great return), they would still only be making $5,000 a year on a $10,000 account.
The reason why this strategy works is because of the high win rate.
And it makes sense as well, instead of guessing directions, traders are able to collect premium as long an underlying stock trades above, or below, a specific price prior to the option expiring.
You'll need to have a margin account and options level 3/4 to trade Jaffee's alerts.
While selling naked calls and puts is often considered risky, there are ways to mitigate your risk by using credit spreads and managing / rolling positions.
With David Jaffee's system, the most important part is to minimize losing trades.
Jaffee tends to sell options that are far out of the money so that his win rate is very high.
This leads to trades that are very low stress and which aren't challenged often.
For the positions that are challenged, Jaffee tends to roll / manage the positions very quickly to reduce the probability of having a losing trade.
When speaking with Jaffee, one important component of his strategy is reducing "portfolio volatility", meaning he strives to earn consistent gains while minimizing losses.
A broker like Tastyworks makes it very easy to get approved for level 4 (when trading with "The Works").
To make trades more efficient, so that they don't use up so much buying power, you can sell spreads (e.g. sell the $680 call and buy the $720 call). Spreads reduce your buying power usage because it defines the risk of each trade. This makes your broker happy.
I think that David's strategy is solid and possibly a nice way to make some slow steady gains. This is my style! The win rate is exceptionally high.
Here is an interview I did with a subscriber to David Jaffee Beststockstrategy.com.
I asked David if it was possible to make money with a small account using his strategy…..here is his response.
'We target an annual profit of around 40%. So if someone has $20,000 then they'd target $8,000, if they have $500,000 then they should target $200,000.We don't try to make more because the trader will assume too much risk.
I have students with less than $5,000 who take the course and alerts just to learn the strategy (although with $5,000 these students will NOT make enough to cover the monthly fee of the alerts).'
Sounds fair enough to me!
During my time with the service, I took a couple of trades and made 5% – 10% quite quickly. There were very few losing trades and even those were small loses.
BestStockStrategy Options Trading Course Review
David Jaffee's options trading course is expensive – over $1,800. I can't give you a full David Jaffee course review as I haven't taken the course.
Apparently you get 1 lesson a day sent to you via email. The course has 12 lessons in total. He mentions that sleeping on the information causes 'consolidation' of the material (confirmed in this study), hence why he sends it out in 12 emails over the 12 days.
Each lesson ranges from 30 mins to 90 mins. He claims that the course covers everything that you need to know. Apparently he will respond to your emails very quickly if you have any questions about the course content.
There is probably a full David Jaffee course review that can explain what is so good about the course. I haven't found one yet…
David claims that it can take beginners through all the basics like terminology, definitions and strategies. I think that given David's obvious ability and experience that the course is probably very useful.
My top trading strategy and indicator system recommendation after 10 years of searching is the GPS Trader by Steven Brooks.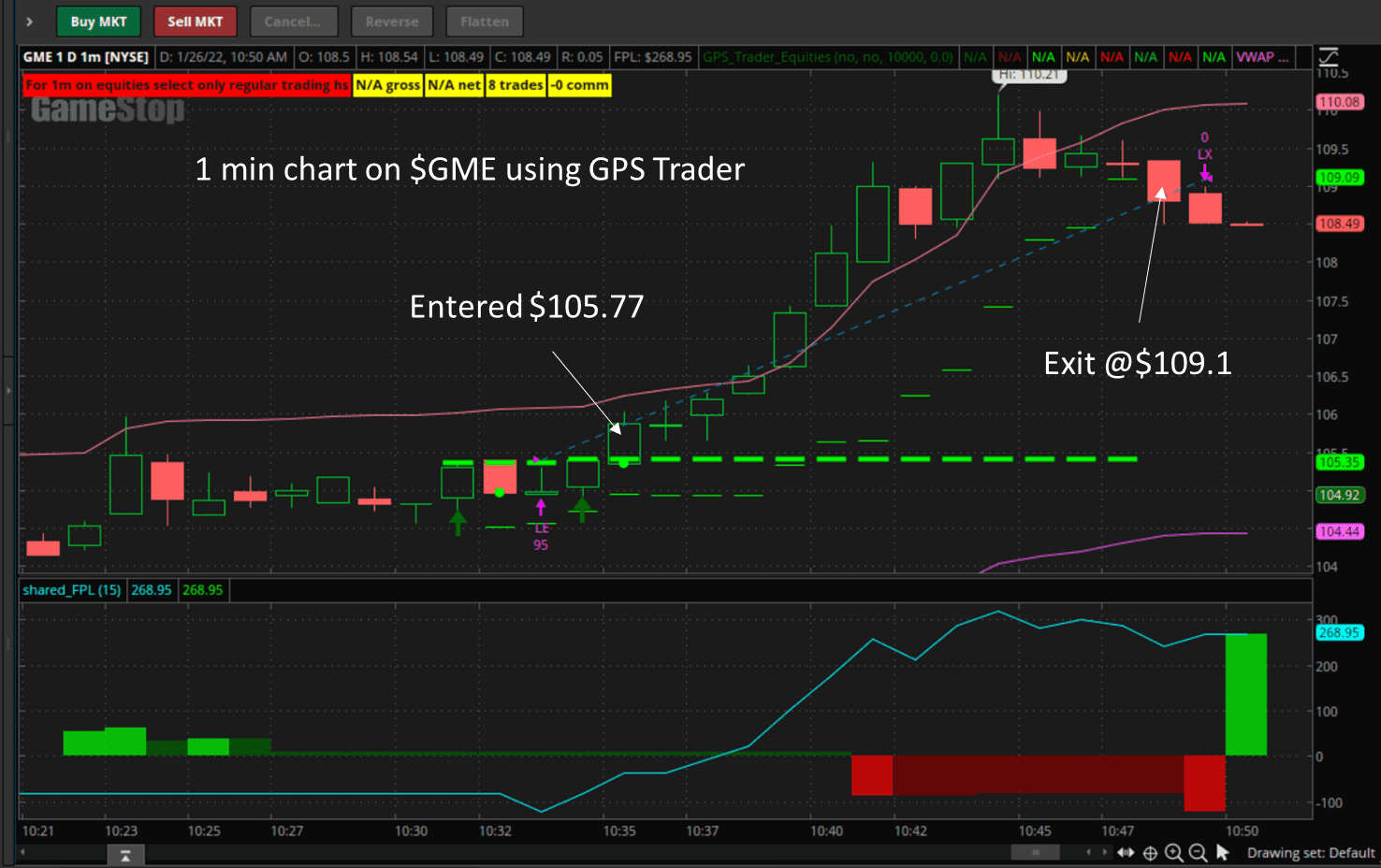 David Jaffee Beststockstrategy Review: Conclusions
I hope you found this David Jaffee trading review and BestStockStrategy.com review helpful.
I have just started testing David's strategy and will keep this article updated as I progress. So far, his trades are pretty good! I like the extremely high win rate.
I wasn't 100% sure what to make of David when I first came across his Facebook ads. However, anyone following his strategy will quickly realize these are real trades that win 90%+ of the time. Clearly a legit trader.
I also really like how David is going down a more positive route with his YouTube videos. He talks openly about mental health issues and useful topics like how to reduce stress.
Overall, I highly recommend David's service, especially if you have a larger account that you want to grow steadily and with minimal effort. My only complaint is that there isn't any educational 'vault' like some other services offer and that the service is expensive ($350 per month).
Overall, I really like the service though. There is potential to make great returns and justify the cost of the service if you are careful and have a significant amount of capital (say more than $25k).
Hopefully, you found this David Jaffee trading review was helpful!
Good Luck,
Russell
Beststockstrategy.com Review: Related Articles
Andy Snyder Manward Letter Review
Greg Mannarino Review (Robin Hood of Wall Street)
I hope that you found this David Jaffee Beststockstrategy review helpful!