This is a guest post by my friend Mark. Mark is a brand new trader at the time of writing this. I hope that you can gain some insights from his story learning to trade stocks.
Mark's story is interesting. Most people start stock trading with the idea of becoming rich and quiting their 9-5 jobs. As you will find out below, Mark's motivation is quite different!
I think what Mark has to say about being a new trader is very helpful. His advice applies to all level of traders and can really help to make the difference for new traders.
Mark purchased a year subscription to Kyle Dennis's Fast5 Trade Alerts.
The cost for this stock alerts service is only $199 a year. Do you think he is getting a return on investment? Well, he is just starting out and he is already making double the yearly subscription fee on EVERY TRADE!
That is how you build true wealth – doing extremely high return on investment activities.
Disclosure: There are some affiliate links below, but these are all products I highly recommend. I won't put anything on this page that I haven't verified and/or personally used. I may get paid a commission if you buy anything through these links, at no extra cost to you.

Other Services to Consider – SideKickTrades, ThetaTraderz and EagleTrades
If you are looking for similar services…..here are three that I recommend.
1.EagleTrades is a service that does a lot of cash secure puts for passive income that work 90% of the time. They also do morning scalps on a live stream audio. Powerful daily watchlists you can use to make your own trades with breakout levels.
2.ThetaTraderz is similar options selling service that caters to smaller account sizes – a huge plus if you want to sell options but don't have a lot of money in your account to use.
3. SideKickTraders is an awesome community of stock and options traders that offers the best bang for your buck – something for everyone and all the alerts are top notch!
The line between becoming a profitable trader and giving up with losses is a thin one. I have included some questions and answers in the article, where I thought it might be helpful for people to get a deeper insight.
I hope you enjoy the article.
I will let Mark tell you in his own words….
Mark's Story
Three months ago a relative asked for help trading stocks. With no investment experience, and $15,000 of capital, her goals were simple:
● Make as much money as possible
● Make it as fast as possible
● Give it away whenever possible
Good goals, with one problem — her investment advisor (me) had zero trading experience…zilch, nada, nothing. I literally didn't know how to open a brokerage account.
It did not seem like a good idea to hand 15k to a guy with no experience doing something the brightest minds
in the world struggle to figure out.
I was terrified and told my relative it was the dumbest thing I've heard. I had heard so many disaster stories of people losing money. But I did a lot of reading and research and my confidence grew.
Three months later it's been a fun, challenging, and eye-opening adventure. Here are three lessons I'm learning about how not to lose money trading stocks.
Q: So how did you conquer your fear?
A: I did a search for stock alert service reviews and stumbled on Russell's blog. As I read his reviews I started to believe successful trading might actually be possible. I had read all of the advertisements for the stock alert services. They were exciting, but also made me wonder how authentic they were. Russell's writing was honest, detailed, specific and authentic. The reviews made me feel like if he could do it then maybe I could do it too.
1. Manage expectations.
Trading stocks is dangerous if you can't control your expectations.
During my research, I read reviews from angry traders who bought a stock alert service from Timothy Sykes, Kyle Dennis, or Paul Scolardi and promptly lost money.
New traders believe they will go from rags to riches in six months. At least some of the blame lies with the multi-million marketing machine that is the stock alert subscription industry.
The marketing is over the top and misleads new traders. But new traders also need to remember that the stock market is not an ATM machine. Trading is risky, and no one can predict how stocks will perform.
Smart traders take personal responsibility for their trades, they don't blame anyone else. They can use stock alerts services as a resource (and I recommend this), but not as a simple way to make unlimited money!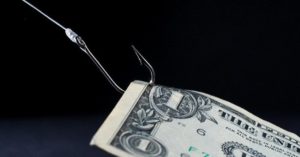 2. Start slowly.
New traders get overwhelmed by possibilities — day trades, swing trades, momentum, catalyst, options, microcap, on and on. Smart traders focus on one style of trading at a time, they limit the number of trades they play, and they aim for high-quality positions that limit risk.
If they consistently hit singles (making 5-10% per trade) they know they'll make money without risking capital.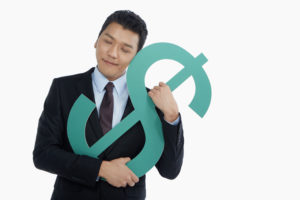 3. Find a mentor.
New traders make mistakes because we don't know what we don't know. We get our Monday morning alert and trade it as the pros told us. We think we are a few mouse clicks away from risk-free fortunes. The problem is the pro trader isn't like us.
He has a huge account, allowing him to buy thousands of shares, backed by years of experience, using the best tools available, and can watch the trade all day waiting for the perfect exit.
Smart new traders don't blindly follow trade alerts, instead, they find a mentor they can emulate. Finding a good mentor has helped me succeed early on.
In three months, I've practiced trading with three live accounts using real money ranging from $500-$15,000. I never paper traded as many experts recommend. I want skin in the game.
Since the stock market is so volatile during Covid-19, I've focused exclusively on one quick day trade each week aiming for 5-15% profit. When I profit, I reinvest my profits in the next weekly trade.
I'm having fun, have never lost capital, and I've grown my two accounts by more than $1,000 in only four trades. I'm not the Wolf of Wall Street, but I'm learning in a safe and successful way.
Conclusions
I think what makes Marks story so exciting to me is that he is a new trader that has the right mindset. He is cautiously skeptical of people's claims etc. but he is open to taking calculated risks.
If you want to meet Mark and others that use stock alerts services – come and join my Facebook group!
Mark has the intangible qualities that in my experience have led to great success in all aspects of life. He cares about other people and treats everyone with respect. He didn't approach me with aggression or strongly expressed skeptical view points.
I am convinced that his mindset is what is leading to his success trading – his character is certainly what made me want to help him anyway I can.
Becoming friends with Mark has renewed my goal of helping people that deserve it. I am past the point of just wanting to make money.
My wife and I are more dedicated than ever to help people obtain happiness in life. It is something that has become a priority in our lives since we have been through hell this past few years (serious health problems).
Good Luck,
Russell
Related Articles