How to Make Consistent Passive Income by Selling Oil Futures
Disclaimer: There are affiliate links on this page. This means that if you click through and purchase anything, I might earn a commission for the introduction with no extra cost to you.
About the Authors
Matt is a 6-figure options trader and a serial entrepreneur. After years of testing different trading strategies, he settled on selling options to collect premium. He has had massive success selling options for passive income. Matt is the co-founder of Eagle Trades where he shares his options trades that rarely lose. He also runs an exclusive elite service for people interested in following his oil options futures trades.
Russell Barbour has been successfully trading stocks for 8 years. He has co-founded multiple stock alerts services (SideKickTraders, ThetaTraderz ) as well as producing several successful trading courses. Russell is a serial online entrepreneur with stock trading content on YouTube, Facebook, Instagram and several different blogs.
LEARN HOW TO WIN 90% OF YOU TRADES IN 90 SECONDS!
 >> CLICK HERE TO LEARN MORE! <<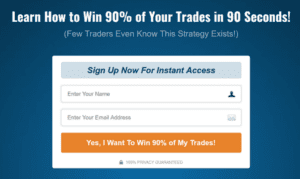 Matt's Oil Trading Alert Service
If you want to join Matt and his oil trading alerts service…..here is a webinar that we have done together. It explains some of the strategy.
Sign-up for Matt's service here or reach out to him on his site.
Other Articles You Might Find Interesting
Is This the BEST Income Generating Trading Strategy?
What is the Most Successful Options Strategy?
Rockwell Trading PowerX Optimizer Review
PowerX Optimizer Wheel Strategy Review
Introduction: Don't Exchange Your Time for Money
The goal of this article is to introduce you to the concept (and value) of trading oil futures options contracts for passive income. Here is what you will learn:
Why you should sell options on oil in the futures markets.
The 'secrets' of why oil is the commodity of choice.
What the 'Lock Limit' is and why it makes it ALMOST impossible to take a huge loss trading oil contracts.
Tax advantages for trading oil futures.
The TWO SIMPLE ways to predict oil price direction.
How these factors come together to reduce the risk and allow you to sell naked options on oil for up to 10% profits every month. Passively and SAFELY.
The reason that selling naked options on oil is DIFFERENT from doing it with stocks.
Let's face it…..
Day trading stocks and options can be anything but passive.
The smart traders are taking calculated risks that ensure the odds are on their side and that they aren't glued to a computer screen 24/7.
Smart traders know that passive income is the ONLY way to achieve a successful financial life.
The ONE thing that we have a finite supply of is our time.
Passive traders make their money work for them, generating an income 24 hours a day, 365 days a year, so that they can spend their time doing whatever makes them happy.
I know that this approach to trading has changed my life and allows me to pursue other projects while money flows in from the various investments.
This is possible by adopting a trading strategy where the odds are in your favor and the positions don't require babysitting.
LEARN HOW TO WIN 90% OF YOU TRADES IN 90 SECONDS!
 >> CLICK HERE TO LEARN MORE! <<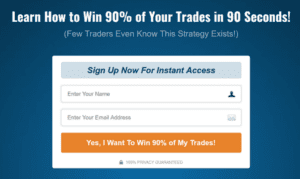 Hopefully, some of these ideas will change your financial life. I know it has for me.
Many people have tried to earn a living trading stocks and options. Most people fail because trading is one of the most difficult things that you will ever try.
Over the years, I tried so many styles of trading – buying stocks, buying options, large caps, small caps. You name it, I tried it!
I tried learning from all the penny stock 'gurus' and services.
After barely making any money and months of failure, I made a decision that changed my life forever.
I found a strategy that was simple. Just one strategy.
Just one way or method that I would spend all my time studying so I would not get distracted.
I went through every trade from the last year or two and found that one style of trading stood out as the most consistent – selling options for premium.
Selling Options Contracts
If you haven't tried selling options to collect premium upfront, here are some of the benefits.
Big money (think Warren Buffet, professional hedge funds etc.) sell options every day.
There is a 90% chance of the options contracts making you money.
Time is in your favor – you can just passively wait to collect your money.
Returns can be as high as 10% per month with almost no time spent on placing trades.
A detailed tutorial on selling options is outside the scope of this book. A good resource to learn more about the basics of options selling can be found here.
Here is one of my favorite passive income trade alerts service option books (free).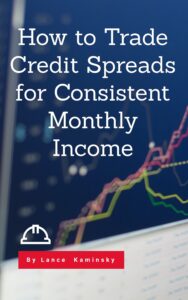 Everything changed for me when I full embraced selling options as my ONLY strategy. So many traders ignore this lucrative niche.
Selling options does not rely on directionality as strongly as buying options does.
Time decay (the amount of value an options contract loses as every day passes) plays a huge factor in realized profits.
This means that you don't have to be as accurate in determining the price direction of the underlying asset to make money.
You can make money selling options if the underlying stock goes up, down or doesn't even move much in price!
The options seller is playing the role of the 'House'. The odds are always in your favor.
Commodity Trading
Very few traders look at commodities such as Gold, Oil or Corn.
There is nothing exciting about buying oil, right? Most would prefer to gamble on the latest 'meme' stock. Most will lose a significant amount of capital.
I started to research the commodities market and found something that has changed my trading completely – Oil options.
How to Make Consistent Passive Income by Selling Oil Futures: Why Trade Oil?
Why would anyone want to trade oil?
The one commodity that stands out in terms of liquidity and demand is oil. It's something that we all use or benefit from every day.
Oil is one of the only commodities that has started wars because of the demand for it!
By focusing on only oil, you can just ignore the stuff that most traders really need to worry about – politics, FED speeches and what the SPY is doing that day.
These rarely effect oil.
Oil futures are contracts in which you agree to exchange an amount of oil at a set price on a set date.
Trading options on oil means your trading will become more passive! No need to monitor all the markets or hunt for the best stocks etc.
Even better, the price direction of oil is much easier to predict than the price direction of a single stock.
Oil has a real and tangible value. It's used in a lot of manufacturing processes and energy.
It really isn't going anywhere anytime soon.
Here is one of my favorite passive income trade alerts service option books (free).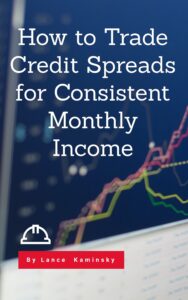 Oil MUST follow the basic economic law of Supply and Demand.
For example, prices go up when oil supply is low and prices go down when oil is abundant.
Compare this to stocks. The price of a stock is influenced by so many different factors making it much less predictable.
Anything from news to company executive behavior will influence the price of a stock.
These are just some of the reasons to consider trading oil in general.
Diversification with a commodity that is uncorrelated to the stock market is worth considering even if you don't decide to focus solely on trading oil.
But even better…..consider that oil producers WANT the price of oil to stay stable.
Oil producing countries rely on revenues generated from oil.
They are motivated to keep the price of oil high to ensure maximum revenue for the governments but not too high since this would encourage the development of other energy sources (which they don't control!).
And guess what? The oil producers even tell us what they are going to do BEFORE they do it!
Countries will tell us things like 'we won't cut oil if XYZ happens'. Well, statements like this give us advance notice and how to capitalize on events.
When OPEC announces that they are going to reduce production we KNOW that the price of oil will increase!
LEARN HOW TO WIN 90% OF YOU TRADES IN 90 SECONDS!
 >> CLICK HERE TO LEARN MORE! <<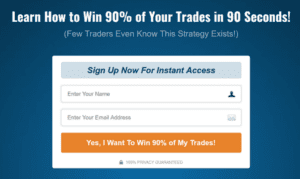 Trading The Futures Markets
Many traders just switch off when you mention futures trading.
This is a huge mistake.
If there is a huge stock market crash, there isn't much that you can do with regular stocks and options.
However, the futures have something called a Lock Limit that will activate and stop oil from trading in the event of a massive crash!
Oil simply CANNOT make a massive move in price.
The Lock Limit will keep the price of oil constant but the options on oil can still be traded – allowing for traders to escape their positions without taking a huge loss!
Additionally, the future markets are open nearly 24 hours a day.
This means that if something severe happens in the world that will crash the market – futures traders can get out immediately before the cascade effect the next morning.
How to Make Consistent Passive Income by Selling Oil Futures: Selling Options on Oil
There has never been a better time to sell options on oil.
Oil futures are contracts in which you agree to exchange an amount of oil at a set price on a set date.
The premium that is paid out when you sell oil options is much higher and safer than conventional option contracts.
As you will see, you can sell oil options further out of the money (safer) and make more money doing it!
Given the volatility in the world over the last few years, the oil industry is keen to keep oil prices stable.
This is perfect for selling oil options. We make more money selling oil options when the price isn't moving much in price.
There is nothing mysterious about selling oil options – it's the same as selling an option on a stock.
On your trading platform, they look the same, they act the same, and you click the same buttons to trade them, use the same types of orders, and track them the same way.
The Premium that you get is much higher on oil contracts!
If you sell a stock option for a $0.50 credit you earn $50. However, if you sell an oil option contract for $0.50 you get $500.
When you add this additional leverage AND the ability to sell further out of the money it's not hard to see why selling oil options is a good idea.
You can trade oil contracts the same way as you trade stock options.
So, I settled on selling oil options as this was the only way I was able to be consistently profitable in the stock trading world.
Here is one of my favorite passive income trade alerts service option books (free).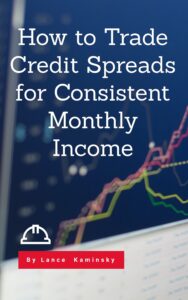 Oil Contract Expirations
Future oil options are the derivatives of oil. Equity options are derivatives of stocks/equities.
But futures options are derivatives of futures contracts which are derivatives of the underlying (in this case, oil).
Remember, my strategy is selling oil future OPTIONS not trading futures.
This is a big difference!
We don't trade ETF's or oil contracts because the risk is higher and the rewards are potentially lower.  The symbol for oil is usually /CL.
LEARN HOW TO WIN 90% OF YOU TRADES IN 90 SECONDS!
 >> CLICK HERE TO LEARN MORE! <<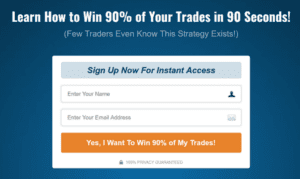 Tax Rates are Lower for Oil Options Traders
The IRS for some reason taxes futures profits at a lower rate than if you are trading other financial vehicles. Consider talking to your accountant for more details.
Margin
Managing margin is crucial to success with oil futures trading. Margin is defined differently in the futures markets.
This can be a little confusing! The definition of margin in the futures market is that it's the minimum amount of capital available in your account to use – basically the collateral you need to have in the account to participate in the futures market.
Predicting Oil Price Direction
You only need to look at two things to understand which direction the price of oil is likely to move.
Fundamentals (supply and demand).
Technical Indicators.
Fundamentals are easy.
All you need to do is go to EIA.gov (U.S. Energy Information Administration) and check out the news that is being released about oil.
This will dictate what the supply and demand of oil is likely to be.
Most of the other financial media outlets also put out stories about oil that can be used to gauge what the supply and demand will be in the future.
So, if more oil is being pumped out than is being used, then (over the longer-term) oil prices will decrease due to the abundant supply.
How to Make Consistent Passive Income by Selling Oil Futures: Technical Indicators
You can add simple technical analysis into the mix in the shorter term to add conviction to the trades.
If you are reading this, I am assuming you are already familiar with simple lines of support and resistance on a chart.
This is all I use and all you really need with oil. Keep it simple.
Strategies for Trading Oil
So, by now I hope I have convinced you of the advantages of trading oil.
The strategy that I have tested and works the best for me is one that many of you might balk at!
Ready?
I sell naked options and credit spreads.
For example, I sell a call option for $30 to an unsuspecting gambler.
If oil isn't trading below $30 when the option expires – I win.
Selling options has a 90%+ chance of success if you sell far out of the money (e.g. oil is very unlikely to fall from $100 to $10 in a week!).
I make around 5% – 10% a month doing this simple strategy.
Naked options have a reputation for being very risky. However, this risk can be managed with oil options very easily.
One hilarious question that I get asked is 'will I get assigned barrels of oil!?'.
Barrels of oil……delivered to your front door!?
I they are picturing trucks pulling up at their home unloading barrels of oil……
Don't worry, it doesn't work like that.
Plus, getting assigned has NEVER even happened to me! Ever.
The Lock Limit and selling far out of the money protects us very well.
These are the main reasons that selling naked options on oil is NOT the same as doing it with stocks.
How to Make Consistent Passive Income by Selling Oil Futures: Capital Required
Oil trading requires margin, which as I mentioned earlier fluctuates.
When your trade is in the green the amount of margin available will decrease and vice-versa when the trade is in the red.
Margin availability also changes if the market becomes more volatile. Margin requirements will be lower if the market volatility is low.
How to Make Consistent Passive Income by Selling Oil Futures: Matt's Track Record
This strategy WORKS. Over 35 wins in a row as of the time of writing. You can follow Matt's track record here as it is updated with every trade.
How to Make Consistent Passive Income by Selling Oil Futures: Conclusions
Selling options on oil can be a lucrative, passive, and safe way to make money. You will need approval by your broker to do it.
I hope that this book has inspired you to start trading oil options. If you do, just make sure to start small and work up as your skills and comfort level grows.
Good Luck!
Russell and Matt
Additional Resources & Social Media
Options and penny stock alerts: SideKickTraders.com
Alerts for passive income selling options: ThetaTraderz.com