How To Trade Options with PowerX Optimizer
Disclaimer: There are affiliate links on this page. This means that if you click through and purchase anything, I might earn a commission for the introduction with no extra cost to you.
The Complete Guide to Day Trading FREE EBOOK!
For a limited time, Markus Heitkoetter is giving away the electronic version of his bestselling book "The Complete Guide To Day Trading"
It's 296 pages and full of tips, tricks and practical information that you can use right away in your trading.
Click here to download the eBook now.
Top Alerts Service: Bullseye Trades
If you are on a budget, I highly recommend checking out my RagingBull Bullseye Trades review. Very high value for a very low cost alerts service with a fantastic track record!
Check out Bullseye Trade alerts here.
LEARN HOW TO WIN 90% OF YOU TRADES IN 90 SECONDS!
 >> CLICK HERE TO LEARN MORE! <<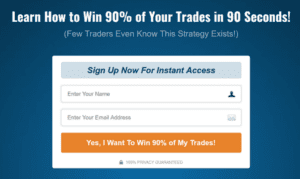 What Is PowerX Optimizer?
PowerX is a program that scans stocks for you and finds the best ones that fit the simple yet effective strategy. Every morning you are presented with a short list of stocks that fit the scan criteria (a combination of indicators).
You are then given all the data that you need to make an informed choice on a trade. Typically, the trade will last a few days to a couple of weeks. This gives you plenty time to just sit back and let these trades work for you instead of being glued to the computer 24/7.
The primary data that is given on the PowerX dashboard is the stock prices, stop loss and price targets.
However, it is very simple to just switch to a new tab on the dashboard and get presented with a complete strategy to trade options contracts on the underlying.
The PowerX Optimizer gives you the exact contracts that can give you the best chance of a successful trade using the system.
If you haven't read my complete review of the PowerX Optimizer then that is a good starting point to learn more.
Here is a video I made giving a brief introduction to the program.
How To Trade Options with PowerX Optimizer: Example
Here is an example of the options contracts suggested by the PowerX Strategy for swing trading. I will cover how the Wheel Analyzer works for selling options contracts in the next section.
You can see that for $TLRY the program is suggesting two different options trading strategies. The contracts are the same but the exit price is adjusted depending on your risk/reward.
You can see you get everything you need to place an options trade on the chosen stock.
Expiration date and how many days until expiration. It looks like the example above is giving an expiration date 36 days out. This gives the trade plenty of time to work out.
Strike price, entry price, target and stop loss.
You can also expand the box and get the Delta and Theta for the contracts.
You can get a 33% discount on the program here.
How To Trade Options with PowerX Optimizer: Wheel Options
The Wheel Analyzer is an options trading strategy. It basically gives you all the useful information you need to find an option contract to sell to collect the premium.
You can click on the particular contract and it will bring up all the details for the suggested option. Here is an overview video of the Wheel Analyzer.
LEARN HOW TO WIN 90% OF YOU TRADES IN 90 SECONDS!
 >> CLICK HERE TO LEARN MORE! <<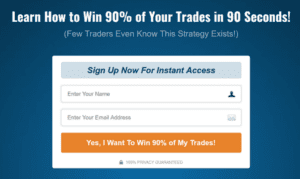 How To Trade Options with PowerX Optimizer: Conclusions
Both options strategies with the PowerX Optimizer work well. The program spoon feeds you the exact options contracts to buy/sell so that there is no guess work.
The cost is expensive (relatively) but I have found that with a larger account it is very easy to pay for the program quickly. You can get a 33% discount here.
Russell
Related Articles
PowerX by Rockwell Trading Revealed
Is PowerX Optimizer a Scam? The Truth!
Is the PowerX Optimizer Worth It?
How To Trade Options with PowerX Optimizer