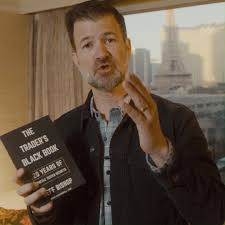 Jeff Bishop's High Octane Options system is built around the ONE high conviction pattern Jeff has been using for the last 22 years to take down some of the biggest trades you've ever seen. 
Whenever Jeff Bishop see's this ONE pattern rear its head, he knows it's time to swing for the fences!
Jeff Bishop's new Octane Scanner finds the best opportunities in the market, and compiles them into a neat list with the click of a button.
But how does this effect you?
High Octane is a DIRECTIONAL Options Trade Service
The High Octane options service focuses on JUST the directional trades that Jeff makes. Directional means that you are just betting on the price direction of a stock – so buying a call options that bets the price will go up over the next few days.
Disclosure: There are some affiliate links below, but these are all products I highly recommend. I won't put anything on this page that I haven't verified and/or personally used. I may get paid a commission if you buy anything through these links, at no extra cost to you.
You can watch along in real-time how Jeff is trading these directional trades.
Opportunity has never been easier to spot; and with Jeff Bishop's High Octane System, it's never been easier to execute.
You can learn what this pattern (and many more!) is in Jeff Bishop's FREE eBook called The Traders Black Book.
RagingBull has been receiving member feedback over the last 8 years or so since RagingBull's inception, and Jeff seemed to realize something.
The biggest thing traders struggle with?
It's not stock selection, it's not limited funds… it's TIMING!
No matter how many other things you do right, if you can't time your trades, you will fail. Plain and simple.
It is the most important focus any trader – new or experienced – can have.
So he has built a tool that's going to help people do exactly that – his Octane option scanner.
Who Is Jeff Bishop?
Jeff Bishop is a veteran stock and options trader that has been in markets for more than 20 years. He is the co-founder of RagingBull.com.
While Jeff is now a world-renowned options trader and educator, Jeff's early  days were littered with failed ventures and financial hardship.
To this day, Jeff attributes much  of his drive and persistence to the character that was formed in those years of struggling to  find success.
As a trained economist and a widely followed Wall Street veteran, Jeff often shares his insights  on the stock market with different media networks and financial news outlets.
But Jeff's  primary forum for educating developing traders is through his online training programs.  It was Jeff's passion for educating people about the opportunities in the stock market that  ultimately led him to establish RagingBull.com.
Jeff's success in the stock market, combined  with his academic background in economics and his status as a MENSA verified genius have  afforded him the credibility to educate thousands of traders all over the world.
Jeff Bishop's Education and Alerts Services on RagingBull
Jeff has multiple services that focus on trading options. Here are his two most popular ones:
1. Jeff Bishop's Bullseye Trades. This is one single high conviction options trade sent to you on a Monday morning. The goal is 100% profits in less than a single week. I am a subscriber to this Bullseye trades service.
Here is a FREE webinar where Jeff explains the Bullseye Trades program.
A common complaint so far in this service is managing to get into the trade quickly enough. This is a common issue with most stock and options alerts services. You can also learn his strategy and then find the options before he does!
2. Jeff Bishop Total Alpha Trading. This is Jeff's premium option trading service. Multiple alerts a week and a ton of educational resources. He teaches all of his strategies and everyone can see all of the trades that he is in.
Jeff Bishop High Octane Options Review: Conclusions
I am always a bit skeptical when RagingBull spins off another service. However, recently when they have done this it has resulted in a lower cost option for people to try out.
Good examples of this include Kyle Dennis's Fast5 alerts and Jason Bond's Monday Movers.
Both of these stock alerts services are insanely low-cost and offer exceptional value. I suspect that Jeff Bishop's High Octane Options service that focuses on directional options trade only will offer similar value.
Good Luck!
Russell
Related Articles
Oxford Club Viper Alerts Review
Oxford Club Insider Alerts Review
Oxford Club Swing Trader Review
Jeff Bishop's High Octane Options system is built around the ONE high conviction pattern Jeff has been using for the last 22 years to take down some of the biggest trades you've ever seen.