Jeff Bishop Raging Bull founder and millionaire options trader is a very interesting entrepreneur. He has grown one of the biggest companies in the stock trading niche and has made millions of dollars trading.
In this Jeff Bishop review, we give you some insight into the man himself and free access to his best selling Option Profit Accelerator eBook!
Welcome to our Jeff Bishop Review + Free Download of The Best-Selling Option Profit Accelerator eBook! The Jeff Bishop options services are VERY profitable and easy to implement.

Keep in mind that we may receive commissions when you click our links and make purchases. However, this does not impact our reviews and comparisons. We try our best to keep things fair and balanced, in order to help you make the best choice for you.
Who is Jeff Bishop?
That is a good question! Who is Jeff Bishop and what do we know about him?
Jeff is a full-time veteran stock and options trader who claims to be a multi-millionaire. He is a co-founder (alongside Jason Bond) of RagingBull.com, one of the biggest and fastest growing stock education alerts services in the world.
Jeff Bishop is well-known in the online stock trading community. He has been trading options, ETF's and stocks for over 20 years. Jeff is probably best known for starting RagingBull.com in 2010. The website has many different stock and options traders that run paid subscription services.
In 2018, Jeff started his own options trading alert service called Weekly Money Multiplier. It has been a HUGE success and has helped RagingBull.com to grow their revenue to over $70 Million in revenue a year!
Jeff Bishop built a $2k account into a multi-million dollar portfolio with his options trading! However, he also got fired from work for trading stocks! That sounds just like my story….
If you are in a hurry, signup for Jeff Bishop's FREE Option Profit Accelerator eBook (page 37 reveals his top strategy secrets!).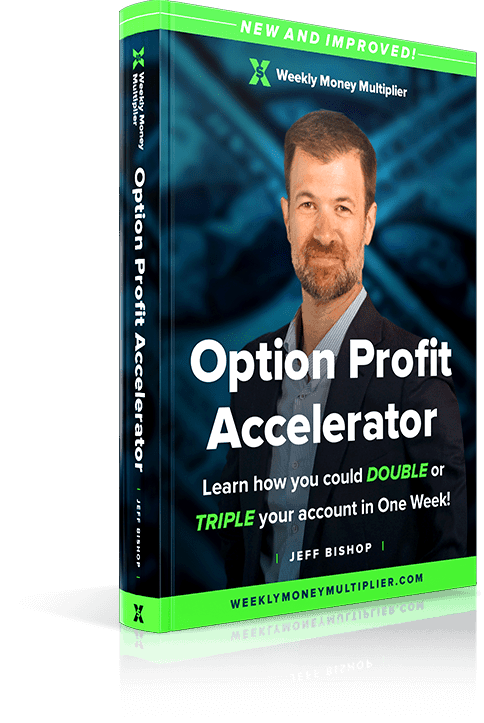 Jeff is a millionaire now, but it wasn't an easy journey. He started many different businesses before focusing on trading stocks.
Jeff Bishop's Journey to Stock Trading Millionaire
Jeff has a naturally high level of intelligence (he is a member of MENSA, the high IQ society). He has two degrees from the University of Texas (economic and finance).
He comes from very humble beginnings. Which is cool, he is not some trust funder!
Jeff started many different small businesses over the years. Entrepreneurship runs in his family, specifically his mom would start small craft businesses to help support the family.
It took Jeff about 6-7 years to work through college because he had to work a job at the same time to pay his bills. Jeff learned persistence from this experience!
When he graduated from college, he started several businesses. His first one was a landscaping business in Texas. He then moved on to selling used cars from his home. He even had a small lot!
Next, he ran a bagel shop and a roofing company. So, you can see his business experience is quite diverse.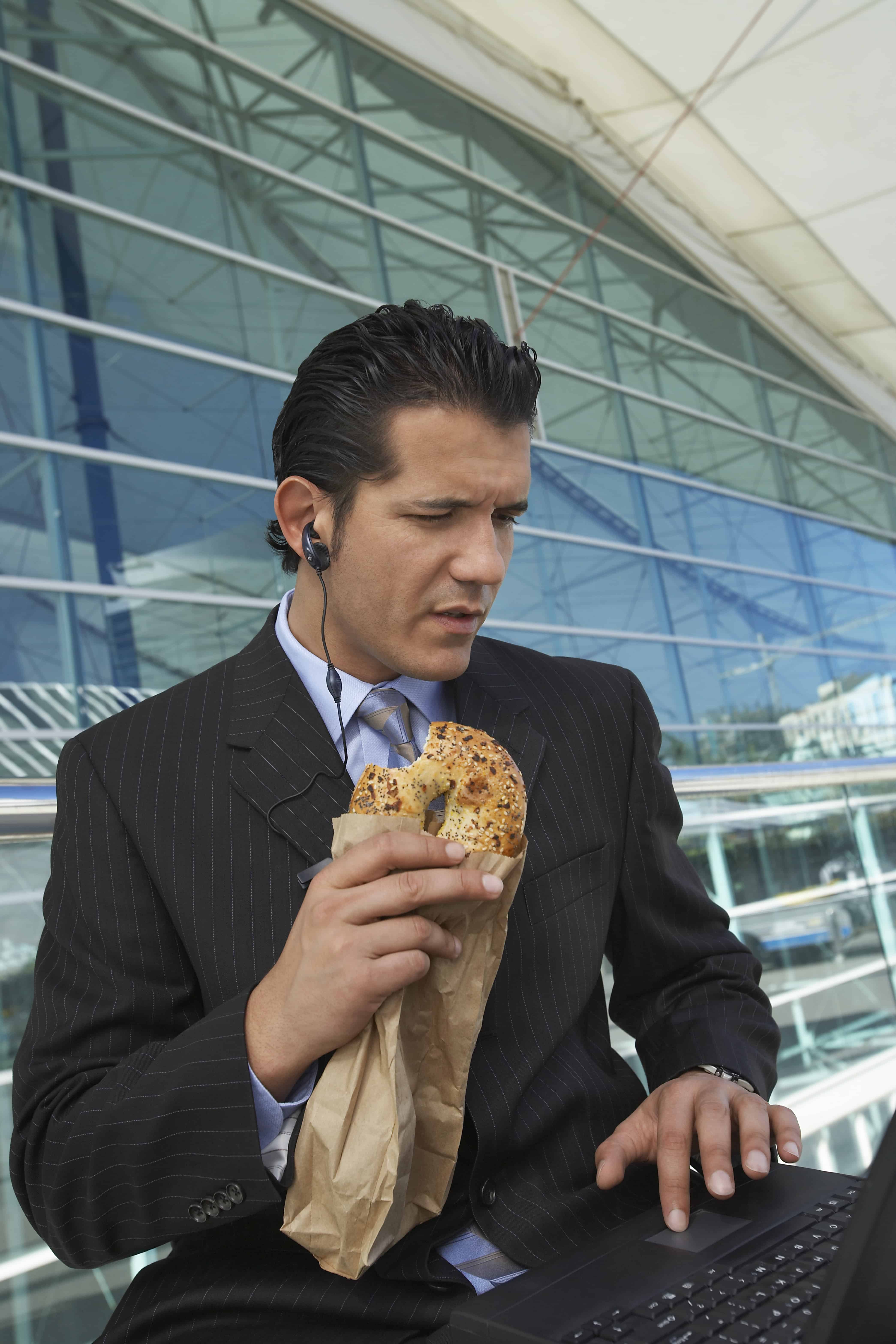 Jeff always avoided debt and never spent money on fancy things. He drove a crappy car and own a house worth only $20,000! Imagine what a $20,000 house looks like…
He is still like this, never being flashy or showing off expensive cars. This is one of the things that I love about Jeff Bishop.
Interestingly, his life changed when one of his wealthy landscape clients told him that there might be an easier way to make money – investing in the stock market.
This was a pivotal moment in Jeff's life and led him down the path that he is on now. You can listen to this podcast How to Become a Millionaire Trading Stocks with Jeff Bishop. I love it!
Is Jeff Bishop a Scam Artist?
I think that it is natural to be skeptical of a 'guru' that claims to have a trading strategy that can 'double or triple your money'.
However, in this Jeff Bishop review, I want to show you the evidence that Jeff is the real deal. I believe he is a real and genuine trader. I have been trading for 5+ years and I know how to spot a charlatan. Jeff Bishop is LEGIT!
The people that accuse Jeff Bishop of being a scam artist are usually in one of the following groups of people:
Unhappy subscribers that for whatever reason were not happy with the service. This alone does not me that Jeff Bishop is a scam artist. Anyone that runs a business knows that you can't please everyone.
Competitor in the stock options alerts services. Unfortunately, this is a lucrative market and it leads to high levels of competition between services. They will often bash competitors by leaving fake reviews etc.
Internet trolls that criticize anyone and anything are often sitting on the side lines screaming 'Jeff is front running his subscribers' or 'Jeff Bishop is a fraud!'. Some of them are jealous of other people's success. Some are mentality ill!
Many people say that Jeff Bishop is a fraud because he doesn't give refunds. I agree this is not ideal, but at the end of the day he is giving a lot of value with his trading services. Jeff Bishop's strategy is given to subscribers with full transparency.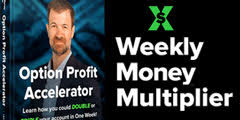 When you sign-up, you have instant access to a lot of digital educational materials. You could simply learn his strategies and then demand your money back. This would be extremely unfair for Jeff and RagingBull.com.
So is Jeff Bishop a scam? I really don't think that Jeff Bishop is a fraud. I have reviewed almost all of his services and followed him for years. In my opinion, Jeff Bishop is legit.
Get a FREE COPY of Jeff's best selling eBook, Option Profit Accelerator eBook! Learn some of Jeff Bishop's strategy for FREE!
Jeff Bishop Scam: Is He Front-Running?
Many online stock alerts services, especially free ones, only benefit the people running it. The classic example of this is where a guru buys into a low volume stock, and then alerts his buy to the chatroom subscribers.
Then the guru sells into the buying frenzy that they created! The massive volume of people buying an illiquid stock is enough to drive the stock price up temporarily.
This is often known as a 'Pump and Dump' and it is rife in the stock trading world. However, Jeff does not run this kind of scam.
The options contracts and underlying stocks that Jeff trades cannot be moved up in price like this. They are just too liquid!
So, you can be confident that there is no Jeff Bishop scam like a Pump and Dump. I am 100% confident that Jeff executes the trades that he says he does and that he doesn't front run his subscribers.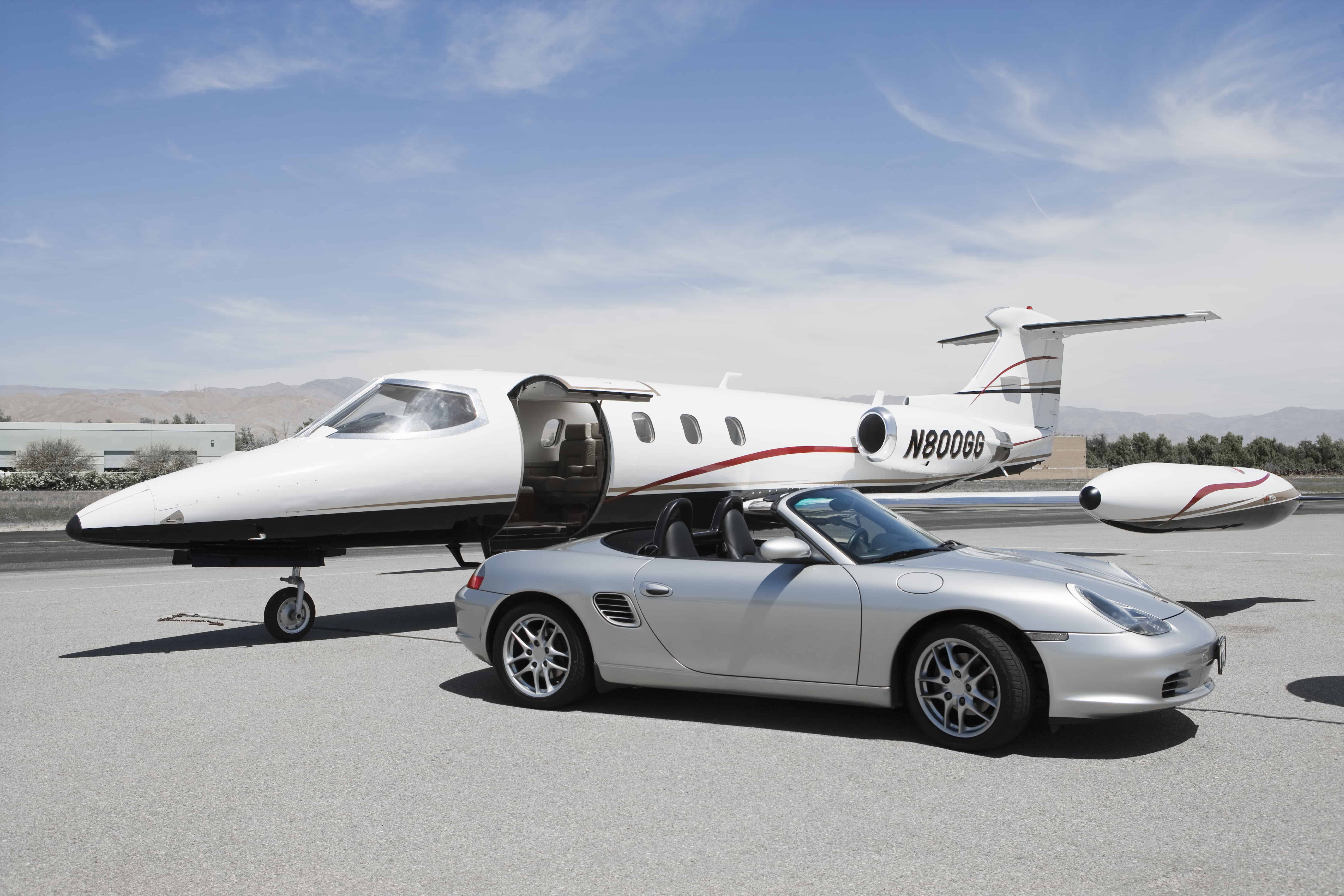 Jeff Bishop's Free Webinar (100% FREE!)
You can check out Jeff Bishops free webinar (get instant access HERE) and check out his strategies for yourself. You don't have to pay anything to get a glimpse of what he has to offer!
Jeff Bishop runs multiple free webinars, free masterclasses and live training events all year round. I attend them on a regular basis, and they are very good. You often get special offers when you attend these events.
Jeff offers great value in every event. However, the events are marketing campaigns and will often result in a lot of product sales for him. This is what business is all about – Jeff provides value in exchange for your cash!
The heavy marketing and hype that surrounds these events often gets people wary and suspicious that Jeff Bishop is a scam artist trying to over promise and under deliver.
However, no one forces people to buy Jeff's option trading services and it is worth attending the free events.
By putting in your email address to view this FREE MASTERCLASS, you will be added to Jeff's email list. He will alert you to special discounts and upcoming events via email.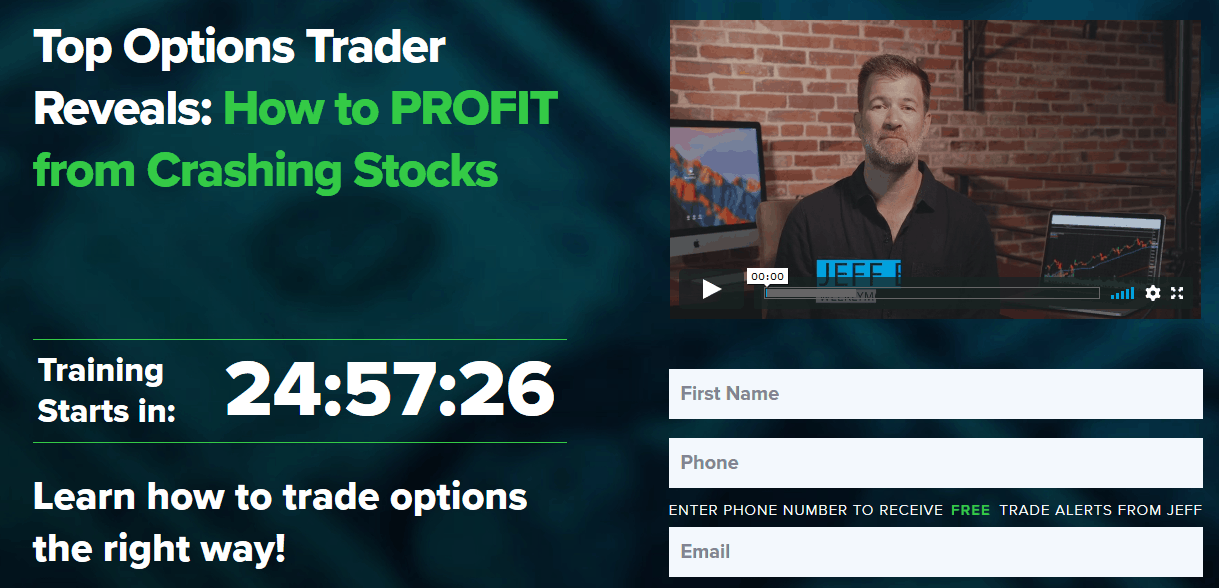 Jeff Bishop Raging Bull Track Record
Jeff Bishop's free webinar doesn't give a detailed track record. He does show individual winning trades and how much he made on each one.
It would be nice to see some kind of track record over the years for Jeff's options trades. I haven't been able to find one though.
He claims to have made millions of dollars trading options and he seems to participate in $100+ Million of trades every year (according to his emails and social media accounts).
This lack of track record doesn't mean that Jeff Bishop is a scam artist. Even if he did produce a 'verified' track record, there is not really any easy ways to independently verify his trades.
This is a problem in the stock alerts and education services industry.
Honestly, the way I check these stock trading guru's is to signup for a short period for their services and paper trade their alerts. Jeff actively encourages this approach to his new subscribers.
Could Jeff Bishop be a scam artist? Sure, it is possible but in my opinion it's unlikely. A few months in his alerts program is enough to realize that he is REALLY taking the trades he says he is.
I have personally seen Jeff alert trades that have made his subscribers money. Does every trade work? Nope. But that is trading for you! I want this Jeff Bishop review to be as accurate as possible. I don't want to sugar coat ANYTHING!
Get a FREE COPY of Jeff's best selling eBook, Option Profit Accelerator eBook!
My Jeff Bishop Review
Jeff is known for his friendly and laid back attitude. He is highly analytical and very open about how difficult trading is. He seems to be a straight shooter and occasionally comes across as brutally honest about trading.
In this Jeff Bishop review, I want to give you a comprehensive introduction to what I consider to be some of the best options picks alert services in the world. Jeff is the founder of these services.
I will detail Jeff Bishop's strategy (probably revealing more than he would like me to!). This includes Jeff Bishop's Money Pattern that he uses on a daily basis to pull thousands of dollars out of the market.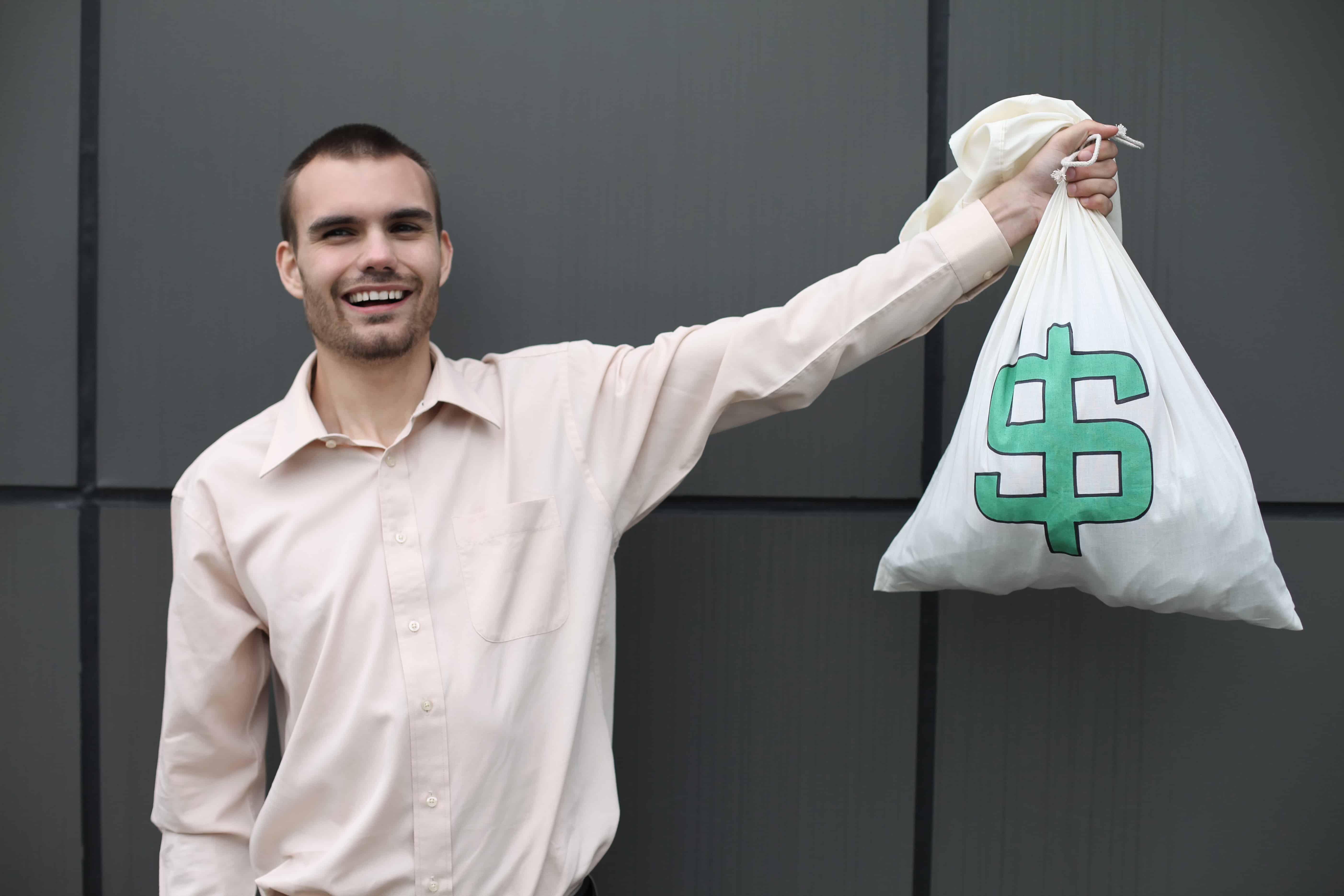 Jeff Bishop's Money Pattern

Jeff's Money Pattern is at the heart of Jeff Bishop's strategy and it is one of the main reasons that these are some of the best option picks alert services.
Jeff Bishop's strategy is quite simple. In order to predict the direction of a stock, he uses what has become known as 'The Jeff Bishop Money Pattern'.
By using the Money Pattern to determine the direction that a stocks price will most like go, Jeff is able to buy an options contract that will most likely make him money.
Jeff Bishop's Money Pattern is simply a crossover of two major Moving Average lines. Jeff uses the 13-period and 30-period Simple Moving Average (SMA) to figure out when he should buy/sell a stock or what type of option contract he should buy.
This FREE WEBINAR gives you more details about Jeff Bishop's Money Pattern. When the 13/30 crossover pattern occurs, Jeff has a very good idea where the price will likely go in the near-term. Simple right?
Jeff Bishop's Best Option Picks Alert Services – What Do You Get?
Jeff has some of the best option picks alert services that money can buy! What makes them the best option picks alert services? Here are just a few things:
Transparency. Jeff live streams his portfolio in real-time. This allows subscribers to log on and see what he is holding in his actual brokerage account!  This helps people that worry that Jeff Bishop is a fraud to see for themselves what he is doing.
Real-time Trade Alerts. Jeff sends out alerts to his subscribers via email and SMS whenever he buys/sells an options contract. He gives a detailed explanation of his reasoning and thoughts behind his executions, along with some other guidelines.
Watch Lists. Having an expert options trader send you a list of the top ideas to trade is exceptionally valuable. It is like borrowing his 20+ years of experience. Jeff Bishop's watch lists are well put together and often contain some of the most profitable ideas for the day!
Jeff Bishop's Mentoring. Like many intelligent traders, Jeff is meticulous and disciplined. His mentorship is extremely valuable. He emphasizes patience,  discipline and education. Most new traders will fail because they fail to pay attention to one of those things.
Jeff actually takes the time to make sure that members are learning to become traders and not just following his trade alerts. He teaches crucial aspects of trading like the importance of making and sticking to a trading plan.
Jeff loves to focus on the mindset required to make money trading stocks. He provides many free educational resources, webinars and masterclasses to help students.
Get a FREE COPY of Jeff's best selling eBook, Option Profit Accelerator eBook!
What Services Does Jeff Bishop Offer?
Jeff currently has a few different options alerts services. The most popular Jeff Bishop Raging Bull services are listed below:
Weekly Money Multiplier. Jeff Bishop founded Weekly Money Multiplier in 2017/2018 and it was an instant success. He teaches his strategy to his students and together they makes a lot of money. Nathan Bear is Jeff Bishops ex-student – now a millionaire trader! Nathan Bear is now the head trader of the Weekly Money Multiplier service and he has added a ton of value to it. The service issues alerts and gives a full education in options trading.
Jeff Bishop Bullseye Trades: This options trading service is very focused on just ONE options trade per week. Jeff finds the best trade for the week and sends in to your inbox first thing on a Monday morning. If you don't have much time, then Jeff Bishop Bullseye Trades subscription service might well be for you! This is pretty much passive income.
These are two of the best option picks alert services that exist! Jeff Bishop Bullseye Trades is perfect for the busy professional who wants to make 100% profits on a single trade per week. This is not guaranteed of course, but Jeff aims for this every single week.
Jeff Bishop/Nathan Bear's Weekly Money Multiplier is a complete stock options education and alerts service that has produce a number of very successful traders.
Jeff Bishop Student Success Stories
Nathan Bear is Jeff Bishops biggest success story. So impressive that he now runs Weekly Money Multiplier as the main expert options trader! He turned a small account into over a million dollars with Jeff's guidance.
Dorothy is a great trader that recently quadrupled her small account from $6,900 to $29,000 in just 5 weeks! She had tried stock trading but failed. Options trading turned out to be her forte! Under Jeff's guidance she has finally started to get great traction.
These are just two of Jeff bishops students that have found success. There are many, many more! If you would like to learn more about Nathan Bear and his role in the Weekly Money Multiplier service, be sure to check out the video below.
I also wrote all about Nathan Bear's strategy here.
Conclusions: Jeff Bishop Raging Bull Millionaire Trader
Jeff Bishop's strategy is very profitable. If you are new to options trading, don't miss Jeff's best-selling Option Profit Accelerator eBook (FREE DOWNLOAD HERE).
Check out this Option Profit Accelerator review for more information about Jeff Bishop's options strategy.
Jeff Bishop Bullseye Trades is another service you might want to consider investigating if you just want one great trade a week!
The people that say that Jeff Bishop is a fraud have clearly never traded with him. Jeff Bishop's Money Pattern is easy to learn and trade. His flagship service, Weekly Money Multiplier is one of the best option picks alert services that I have ever seen.
Related Articles – Jeff Bishop Review
Kyle Dennis Dollar Ace Real Results
Jeff Williams Profit Prism Reviewed in Full!
Jeff Bishop Raging Bull founder and expert options trader is legendary. Jeff Bishop's strategy is one of the best in the world! I really hope that you learned a lot in this Jeff Bishop review. Think Jeff Bishop is a fraud? Wrong! Jeff Bishop Bullseye Trades is perfect for the busy professional!