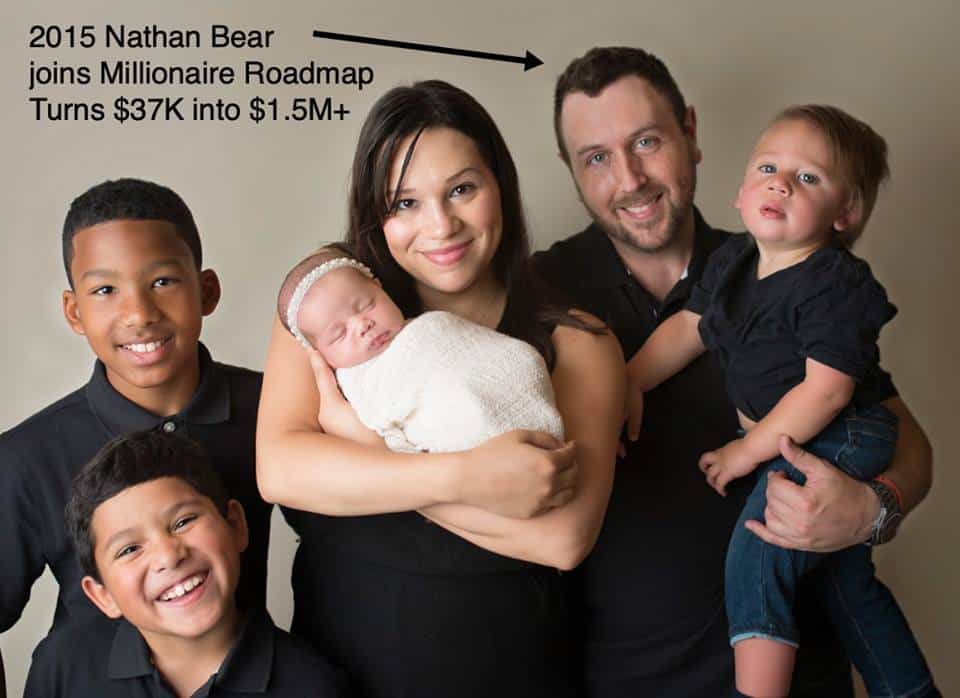 Nathan Bear Raging Bull results have been pretty amazing. Here are a few recent example trades and some of his strategy secrets! Keep tuned in for an example Nathan Bear LottoX trade and the Nathan Bear LottoX Indicator REVEALED!

I don't know about you, but I am pumped for earning season.
It's when companies tell Wall Street how they're doing— and given their unpredictable nature—it should create some much-needed volatility and a slew of trading opportunities.
This week's top trade ideas are ripe for the taking.
But a word of caution—stay nimble and focus on risk management.
Disclaimer: The trades outlined in this article are for information only and you trade at your own risk. Nathan Bear results are pretty amazing and it doesn't mean you will be replicate his trades exactly. There are affiliate links in this article which means i will be compensated if you click through and purchase a product or service. I only recommend stuff that I truly believe in!
Nathan Bear Trade Results
Nathan is famous for turning $38,000 into $2MM trading stocks in just two years. If you don't know much about him, check out my review article of his TPS squeeze strategy for more information.
Nathan learned from his mentor (Jeff Bishop) and added his own trading style to the mix. He became so successful that Jeff asked him to take over his options alerts service (Weekly Money Multiplier) and subscribers are loving Nathan's strategy!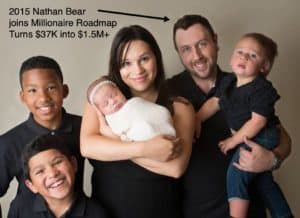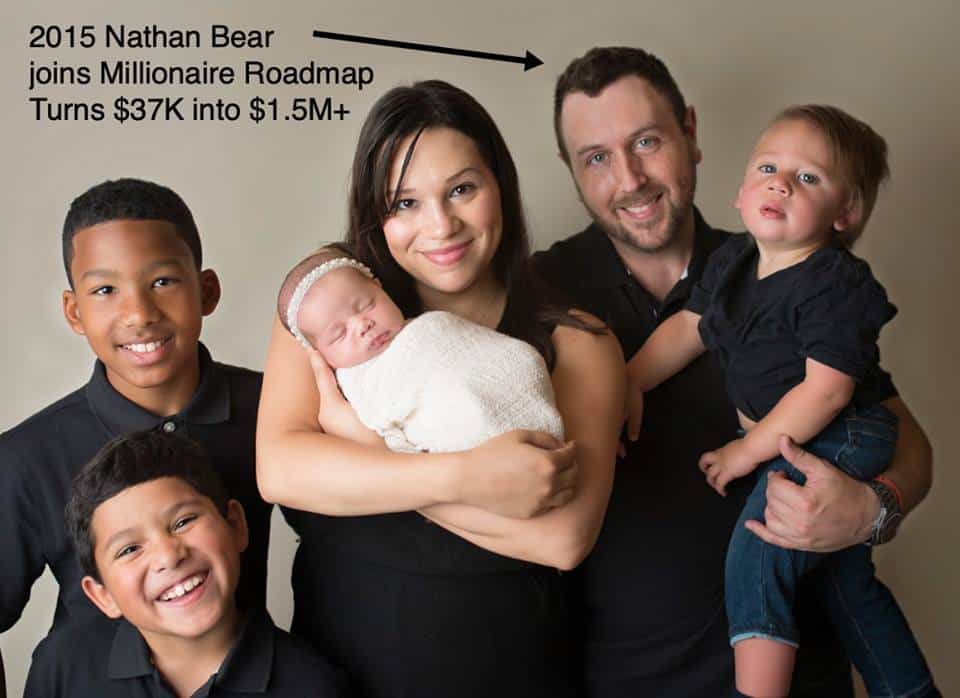 If you would like to learn more about Nathan Bear's Weekly Money Multiplier and some of the secret strategies that Jeff and Nathan have used to make triple digit percentage gains on winning trades – check out Jeff's FREE EBOOK.
You might also be interested in Jeff Bishop's new options trading alerts service called Bullseye Trades. One Trade. Once A Week. The aim is to double your money!!! Here is a free webinar explaining the strategy and cost etc.
Bullseye Trades is rapidly becoming one of the most popular options alerts services in the world – for good reason!
Let's get started on showing you some of the recent trade results from Nathan Bear.
Nathan Bear Trade Results
Entergy Corp (ETR)
This was a chart that Nathan had been watching alongside Weekly Money Multiplier Members this week that he finally got his fill in.
Here's the chart he put out to members explaining the trade setup.
ETR Daily Chart
This chart follows Nathan's classic TPS setup. As a refresher, the TPS setup contains three components:
– A clearly defined TREND. You can see the upward movement as the chart moves from left to right.
– An established chart PATTERN. The orange lines highlight a common triangle consolidation pattern. This is formed by connecting the lowest swing points for the lower trendline and the highest swing points for the upper trendline.
– Consolidation that leads to a SQUEEZE. This is indicated by the red dots at the bottom, which occurs when the Bollinger Bands trade inside of the Keltner Channel.
I would say that 90% of Nathan's setups are TPS. Over the years he honed this strategy, and it works for him in any market.
However, I've learned to make some adaptations as needed.
In today's market, I want to be a little more conservative at times. That means I usually wait for a lower entry than normal to limit my risk on the trade. Plus, I can always scale out earlier for partial profits.
ETR should play out by exceeding the recent highs. However, this could take several weeks, so it requires some patience. Nathan Bear is currently playing this through call options.
Boston Scientific (BSX)
Healthcare stocks didn't perform well last year. Recently, they've recently shown a lot of strength.
As usual, Nathan is approaching this trade with his TPS setup. However, he is making some adjustments here.
Let's start by taking a look at the chart.
BSX 78-Minute Chart
First, you're probably asking why he used a 78-minute chart. Well, there are 390 minutes in a trading day. Divide 78 into 390 and see what you get…
Now, the dots at the bottom show green, which means he doesn't have a squeeze yet. However, it will probably be only a few more days before one occurs. With a nice pattern formed already, and an obvious uptrend, this represents some sweet TPS potential.
What's neat is you can see how the last TPS squeeze played out. When the dots turned from red to green, the stock fired off higher. I expect this to happen again, and hopefully push past the all-time highs.
PPL (PPL)
Would you be surprised if I told you Nathan Bears last pick was another TPS setup?
This last trade might be a little trickier than the last two. Let me explain why. Nathan wants to start with the 130-minute chart.
PPL 130-Minute Chart
Again, if you're like 'why 130-minutes' – divide 390 by 130…
Now, this chart has the right trend and consolidation pattern as well as a squeeze. However, you can see that we've had mini squeezes that fired before this that didn't really do much.
The last squeeze that really did anything notable was almost a month ago.
However, Nathan can mitigate his risk here.
When a pattern is broken the trade is over. So, the lower orange trendline is right near the purple line which is formed by the Bollinger Band. Notice how price generally sits within the Bollinger Band going all the way back. It only tends to pop out of it when it's starting a bigger move.
So, you can enter the trade closer to the purple Bollinger Band to limit the risk on the trade. Then, if it pops up to the upper end, you can at least take a portion off and lock in some profit on the trade.
This is why I always advocate for scaling in and out of a trade.
How Did Nathan Bear Invent His TPS System?

It wasn't overnight, that I can tell you. Learning and creating a style that is your own takes time, practice, and patience. You need to journal your trades and pay attention to how they perform in different environments.
If you want to learn more, you can check out some of my other other Nathan Bear articles to learn more.
You'll learn exactly how Nathan went through the journey that took him from $38,000 to over $2,000,000 in two years.
Related Articles
My Jeff Bishop Bullseye Trade Review
My Kyle Dennis Dollar Ace Options Review
The trades outlined in this article are for information only and you trade at your own risk. Nathan Bear results are pretty amazing and it doesn't mean you will be replicate his trades exactly.