Welcome to my Oxford Club Insider Alerts review. This service has impressed me!
I hope that this Oxford Club Insider Alerts review will give you some insight into the service. I will show you some of the stock picks that I have received and how they worked out for me.
Disclosure: There are some affiliate links below, but these are all products I highly recommend. I won't put anything on this page that I haven't verified and/or personally used. I may get paid a commission if you buy anything through these links, at no extra cost to you.
Come and join my Facebook community (How To Make Money With Stock Alerts Services), we talk about trades and help each other make money with stock alerts services.
What Exactly Is Oxford Club Insider Alerts?
Oxford Club Insider Alerts is a premium newsletter that sends out due diligence and stock ideas to subscribers.
The general idea behind the stock picks is that the Oxford Club team is really good at spotting insider buying!
This is their philosophy….

Corporate insiders know their companies. They know when to bet on them and when to bet against them. They know when a dynamite earnings report is about to come out, when an exciting new product is about to drop or when a huge project is about to be announced. 
They use that information to make money… 
And they've got to tell everyone. It's the LAW!
When they trade their own firm's shares, corporate insiders must file what's called a Form 4 with the Securities and Exchange Commission (SEC) within 48 hours. That form tells us how many shares they bought or sold as well as when and at what price. 
Don't listen to the media. They'll have you believing that this is insider trading and is illegal. 
Sure enough, insider trading exists. Just look at Martha Stewart. 
But the kind we follow through my SEC Form 4 database is 100% legal. 
Welcome to no-spin investing. 
Stocks with the right sort of insider buying outperform the market handily, regardless of the media's take. Research from several independent firms and universities proves that. 
What Oxford Club Insider Looks For With Insider Buying
Here are the four criteria that Oxford Club looks for when screening for stocks that have the right type of insider buying.

1. They look for big buys of a million dollars minimum. This is not a lot of money for many insiders and the higher the dollar amount the better.
2. It is even better if there are multiple insiders all buying at the same time.
3. Of course, a negative sign is if large amounts of shares are being sold by multiple insiders.
4.It also matters WHO is doing the buying. Certain insiders have extremely strong track records when trading their companies shares. It makes sense to put more weight into the high achievers.
If all four of these criteria are met – the chances of a nice price increase in the near future is maximized! You can take advantage of insider trading, but in a LEGAL and ethical manner!
Investing based on insider buying has become a timeless strategy for making massive profits in the markets!
Some of the most successful investors of all time swear by insider buying as a way to make massive returns. People like Peter Lynch and George Soros both use this strategy to make big gains.
Insider trading can often be seen when unusually large options contracts are purchased.
Oxford Club Insider Alerts Review: Alexander Green
The Insider Alert newsletter is run by the Chief Investment Strategist of The Oxford Club, Alex Green.
Alex is a Wall Street veteran with 20+ years of experience managing portfolio's, investment advising and researching stocks.
From my research, it looks like Alex has been responsible for managing tens of millions of dollars of investment funds and is highly respected in his field.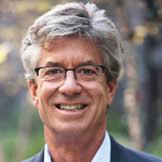 How Is Insider Alerts Performing for Me?

So far, even in this rocky market it has been a success. I am up about 10% at the moment on my account that holds the three stocks I bought from their newsletter.
I always like to try and give some stock pick examples from a service. It shows that I am real member and gives you guys a better idea of what to expect with a service.
So here are some more details about my experience so far.
Oxford Club Insider Alerts Review: Trade Examples
I have only been getting the Oxford Club Insider Alerts for a couple of months and currently own three of their stock picks.
Note: I am trading these stock picks in a paper trading account. I don't want to tie up my capital in longer term stocks. This account is really just being used to test the first few picks that I get from Insider Alerts.
This is a wise strategy when you first join in any new stock alerts service!
Here is a screenshot of the current picks I have in the portfolio. These were all suggested by the Insider Alerts team.
I have been holding these for a few weeks and they are doing pretty well now.
Here is a more detailed look at what I got from the Oxford Club Insider Alerts team.
Oxford Club Insider, Trade 1 ($DISCA)
Here is the first trade alert email I received from The Oxford Club Insider Alert service on 4/23/2020.
'An Exciting New Discovery 
The Discovery Channel is probably best known for its summertime hit Shark Week. 
But the channel first launched back in 1985 and capitalized on the rise of reality television in the 1990s and early 2000s to become the colossal entertainment empire it is today. 
And recent insider trends are pointing to even better years ahead for Discovery Inc. (Nasdaq: DISCA). 
Since the start of 2020, insiders have loaded up on shares. In February, I saw a major cluster of large share purchases. Seven different insiders bought more than 1.4 million shares in the last week of the month. 
In that same week, only 12,000 shares were sold. 
President and CEO David Zaslav nearly doubled his position, expanding it from almost 1.8 million shares to about 2.9 million shares – an increase of more than 1.1 million shares. 
The company's chief operating officer, David Leavy, bought more than 38,000 shares, expanding his position to 115,252 shares. 
In fact, since the start of the year, Discovery's insiders have collectively expanded their position by 25% to 4.35% of all shares. 
So we have several big purchases all occurring in one week and negligible sales by comparison. 
David Leavy's track record isn't perfect, but more often than not, he's been able to buy low and sell high. 
Leavy's most recent purchase came as Discovery's share price fell, meaning he thinks the market is undervaluing it. He's right. 
Further, the coronavirus pandemic has done little to dull its leaders' optimism for the company. Neither David Zaslav nor David Leavy has sold any shares since the market took a dip. 
Discovery had a fantastic 2019. Revenue increased 5.6% to $11.1 billion, and adjusted earnings per share (EPS) shot up 26% from $2.91 in 2018 to $3.69 last year. And free cash flow is up 28% to $3.1 billion. 
That can be attributed to the diversity of Discovery's programming. Aside from the flagship Discovery Channel, it also owns favorite channels like Food Network, HGTV, Animal Planet, MotorTrend and Investigation Discovery. It even owns a significant portion of OWN. 
And that's just the TV channels… 
The company has also expanded into streaming and sports. Back in June 2018, Discovery announced a 12-year agreement that gave it the international rights to the PGA Tour. It even launched a GolfTV streaming service to broadcast it. 
It continued growing its place in the golf world with the acquisition of Golf Digest magazine last May, which it incorporated into its Discovery Golf division. 
But that wasn't the only big play Discovery made in 2019. 
It expanded its ownership of Play Sports Group, which operates YouTube's Global Cycling Network channel. 
Then, in April 2019, it announced a 10-year partnership with BBC Studios. It gave Discovery exclusive rights to subscription video-on-demand services for BBC's natural history programming outside of the U.K., Ireland and China. 
Beyond acquisitions, HGTV and Food Network both launched in more than 30 new countries. Viewing in the company's top 10 international markets increased by 2%. And Discovery gained new footholds in direct-to-customer markets through its TVN Player in Poland and Joyn in Germany. 
However, the United States remains Discovery's largest market. As of the end of 2019, Discovery has the most watched pay TV portfolio among American women aged 18 to 54 for primetime and daytime programming. 
That demographic, women 18 and older, represents 77.2% of American women, or 121.9 million people. That's 39.2% of America's total population. So Discovery is already immensely popular with one of its home market's largest demographics. 
Discovery is a bargain at the $20 to $25 share price it's hovering at right now. The company's leaders are expecting a fantastic 2020, and so should you. 
Action to Take: Buy Discovery Inc. (Nasdaq: DISCA) at market. '
Other Trades
So, I took this advice and bought Discovery. A month later I am still holding it and I am currently up 3% – 5% on the trade. I hope that the above email copy is useful for you to see the due diligence and reporting nature of this excellent longer term stock picking service.
I don't want to do the same deep dive into the other two trades that I 'bought' – $EPD and $JPM.
However, you can see from the portfolio snapshot above that they are also trading quite well!
Oxford Club Insider Alerts Review: Conclusions
I like this service that supplies me with longer term stock picks. The Oxford Club team are professional and the stocks have all been well researched and performed well.
I also love the Oxford Club Swing Trader service.
Swing trading is perfect if you just want to hold a stock for a week or so. I hope you give these services a chance as they are very good value for money!
Insider Alerts does require you to tie up your money for months or more, so that is something you will want to consider before buying the program.
Good Luck,
Russell
Related Articles
My Friends Story About Learning To Trade Stocks
I hoped you found my Oxford Club Insider Alerts review to be helpful! This service has really impressed me!