As many of you might know, I recently started a new stock trading education, community and alerts service called SideKickTraders.
This 'review' is of course intrinsically biased!
The SideKickTraders service is currently Discord based and offers a ton of different stock ideas and live trading sessions.
An awesome trader called Malcolm has recently joined the team at SideKickTraders.
You can get a FREE TRIAL to SideKickTraders here!
FB Group and Free eBooks
Check out my Facebook Group for a community of traders that are interested in stock alerts services.
If you are interested in learning an options trading strategy with a 95% win rate……check out my store of free eBooks!
LEARN HOW TO WIN 90% OF YOU TRADES IN 90 SECONDS!
 >> CLICK HERE TO LEARN MORE! <<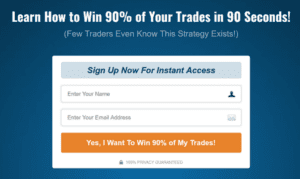 Here is a recording of a recent morning gap trade live stream that we do daily on SideKickTraders. Malcolm leads this morning session and his track record is extremely good. Almost 90% over dozens and dozens of trades.
He also buys and holds stocks for longer time frames. You can follow Malcolm on Instagram.
Malcolm's Recent Swing Trade Track Record
Here is a quick look at some of Malcolms swing trading results. As you can see, he swing trades a mixture of stocks and options. Typical hold times range from 1 day to over a month.
I am so glad that Malcolm joined the SideKickTraders team. I have been a member of so many swing trade services and Malcolm is one of the best that I have seen.
Malcolm has only lost 1 swing trade out of 27!
Malcolm's Swing Trading Strategy
Malcolm is primarily a technical trader.
He uses relatively simple technical indicators: TTM squeeze, volume, Support and resistance levels, RSI levels, increase in volatility, etc.
I like how he uses option sweeps as an extra tool for judging the sentiment. Malcolm uses premium tools such as Cheddar Flow for monitoring options flow.
I have traded with Malcolm for a few months now and I have found that his timing for entering and exiting trades is extremely good. I think that this is a big part of his success.
Conclusions
I first met Malcolm in my Facebook group for discussing stock alerts services. I love following his swing trade alerts, as do many in my Discord group.
You can read the many testimonials about Malcolms alerts here.
Swing trading is perfect for people that are busy and don't want to spend hours a day glued to their trading screens. When I get the chance I always checkout what Malcolm is swing trading.
I recently traded $FUBO that he brought to my attention with a nice 10% win in a day or so. It continued up after I sold.
Overall, we are very lucky to have Malcolm on our trading team!
Russell
Related Articles
TradeStockAlerts Review (REAL SUBSCRIBER)
Simba Stocks Review (REAL Subscriber!)
Long Term Investments to become a Millionaire (Hopefully!)