Steven Brooks Ghost Trade Review: What is it?
A friend recently brought to my attention a trader called Steven Brooks.
I hadn't heard of this guy before, but my friend told me he is killing it with a simple strategy. I thought that I'd look into him and his upcoming launch of a new service he is calling The Ghost Trade.
Normally, when I hear something like 'I can make 400% a year with just 10 trades' I dismiss it as nonsense.
FB Group and Free eBooks
Check out my Facebook Group for a community of traders that are interested in stock alerts services.
If you are interested in learning an options trading strategy with a 95% win rate……check out my store of free eBooks!
This is different though. A very reliable source is vouching for Steven Brooks Ghost Trades. And I've learned over the years that sometimes things that sound too good to be true…are….ACTUALLY TRUE!
The Complete Guide to Day Trading FREE EBOOK!
For a limited time, Markus Heitkoetter is giving away the electronic version of his bestselling book "The Complete Guide To Day Trading"
It's 296 pages and full of tips, tricks and practical information that you can use right away in your trading.
Click here to download the eBook now.
Disclosure: There are some affiliate links below, but these are all products I highly recommend. I won't put anything on this page that I haven't verified and/or personally used. I may get paid a commission if you buy anything through these links, at no extra cost to you.
Side Note: Check out a service that I co-founded called SideKickTraders. There is a 2 week free trial, so you have nothing to lose. I promise you :),  we are a legit community of active traders that consistently make money. We day and swing trade options and stocks.
The upcoming webinar claims and average of 136% per year over the last 10 years!
The free webinar is on October 27th at 7pm ET. I'm not sure if there will be a replay of it or not. Hopefully for you guys reading this after the webinar, I'l have more details on this interesting sounding new service!
I will do my best to keep this review updated.
Now, you know I don't shy away from ideas that seem a little crazy… provided the data supports it.
Well, here's a new one that might shock you: Steven Brooks is claiming that you can trade just one stock all year long once or twice a month to get these types of returns.
One stock that's putting up an average of 136% per year since 2009.
Crazy, right?
And not only do you just need to trade this one stock… you can make just one kind of trade on it.
It's one trade. One stock. That's it.
Investor Steven Brooks has an upcoming free presentation to discuss his plans for a supposed "weird ghost trade" with a return of 136% to be made yearly.
What is this investment he's touting about?
Details will be shared in an upcoming webinar. So, the purpose of this review is to provide a brief on The Ghost Trade and the probable benefits that may spring into existence.
Steven Brooks The Ghost Trade Review: Inside the Membership
I've been able to gain access to the Ghost Trade membership area despite the program not 'officially' starting yet. This doesn't mean that the system Steven uses is not tested – he has used it for 10+ years but just hasn't shared it with subscribers.
Here are the audited results from inside the membership area….
I mean….look at those blue bar % gains every year! We are talking massive gains compared to the market in each of those years.
One year Steven made 400% !?
Now do we know for sure these results are legit? No.
Steven states that they are 'third-party audited'. But there is no sign of any documentation to back this up.
This isn't that unusual in this industry – even with people that I personally know are making true claims. So, it doesn't worry me too much that there is no hard evidence of these claims.
However, obviously it's something I find a little concerning given the amazing claims.
Steven Brooks Ghost Trade Review: Who is Steven?
Steven Brooks doesn't have finance background and have never been to business school.
Steven is a former pro baseball player who got into the markets because he needed to supplement his income. It's surprising but pro ball players don't always get paid very well!
From the beginning of his trading career, he realized he was not a good trader.
Instead of trying to pick if stocks would go up or not, he instead decided to study the data and find patterns that repeat themselves time and time again in the market to the point where Steven's trading style is almost purely data dependent.
Through simple, data back-tested strategies, Steven has not only been able to make over $1MM trading and has taught thousands of stay-at-home traders to become more consistent by following his simple, step by step, data backed trading systems.
Steven has a few other services that I haven't had the chance to investigate yet. These include:
Consistent Trader
Market Hero
I will be looking into these services (if they still exist).
The Complete Guide to Day Trading FREE EBOOK!
For a limited time, Markus Heitkoetter is giving away the electronic version of his bestselling book "The Complete Guide To Day Trading"
It's 296 pages and full of tips, tricks and practical information that you can use right away in your trading.
Click here to download the eBook now.
Steven Brooks GPS Trader Service
I have started trading his GPS Trader service – with great results so far! Check out the GPS Trader Review here and watch my video below.
Steven Brooks Ghost Trade Review: Trading Style
The way this service works is pretty simple.
Steven only trades $VXX.
Here takes on average 16 trades a year – so this is not a crack head day trading system. It's a swing trading service where you get an email and SMS alert on the day a trade is most likely to be entered.
This trade will be either buying $VXX stock or options.
Inside the membership area it is not clear how Steven finds these trades or what the criteria is for entering. The membership just has a scanner that he uses – obviously it is proprietary.
This secrecy is usually frowned upon in this industry – but I get it, would you want to give your paying subscribers your secret sauce and have them stop paying you?
One thing that is very interesting is that Steven goes in with 100% of his account on each alerted Ghost Trade. He has that much confidence in the results!
He claims that the maximum draw down (unrealized) by doing this is only 26%. Which is quite a lot in my opinion, but it wasn't a realized loss.
Ghost Trades
The name of this service is interesting. Ghost trades have a couple of connotations. The first is that the term was coined the most successful hedge funds of all time – Renaissance Technologies.
If you don't know the story of Renaissance Technologies then it is worth looking into!  They have made billions of dollars by finding patterns that don't make any sense from an economical standpoint.
You can read more on the Wiki page here.
These 'ghost' patterns are statistical anomalies that are only 'predictable' via advanced mathematical models and data studies. These quant firms employ some of the smartest non-financial minds in the world! People like quantum physicists etc.
Clearly, Steven Brooks is not a genius mathematician. However, this doesn't mean that he hasn't analyzed his OWN trading data over the last decade and become an expert at spotting hard to see patterns in how the VXX trades.
I know a of traders that become very familiar with just one ticker and how it trades – even if there is no rational explanation behind the behavior.
When we are talking about a 'ghost' trade the idea is that it's not an obvious move like when news comes out. The hope is that Steven isn't just doing something trivial like watching the VXX bounce off a moving average. Then charging people for that information.
Like I said, I will be digging a bit deeper into his strategy and trying to figure out how it works a little but more.
*****15% DISCOUNT CODE FOR MY READERS!! IF YOU BUY ANYTHING FROM TRADE IDEAS MAKE SURE TO USE MY COUPON CODE 'STP15' FOR A 15% DISCOUNT!*******
Trade Ideas is far more powerful than TradingView. If you don't know much about Trade Ideas, check out my Trade Ideas review here.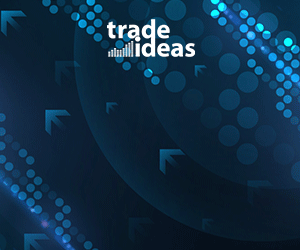 Steven Brooks Ghost Trade Review: Conclusions
This new Ghost Trade service has my attention. The results sound amazing and I have confidence that Steven Brooks is legit. I have been recommended to try his services by a friend that is very reliable.
The upcoming launch webinar will be very interesting to get more details from and I will be updating this article as the service progresses.
From just one trade, one stock, repeated over and over again!?
Of course, this implies that you take your profits and roll them back into the next trade. Very aggressively.
And past performance doesn't indicate future performance – you know the drill.
But, if you get a chance it might be worth checking out the upcoming webinar on October 27th at 7pm ET.
Related Articles
Don Kaufman TheoTrade review: Scam or legit?
Kiana Danial Review ($500 to $64k Investing!)
The Rebel's Guide to Options Trading Free Ebook Review
Steven Brooks Ghost Trade Review