Welcome to my T3 Live Newsbeat Bandits program and course review.
I recently took Mark Melnick's T3 Live course and learned his morning gap trading strategies.
Recently, this idea of trading for 20 minutes at the open and then being DONE for the day has been very appealing to me.
I even started trading with my friend (Malcolm) doing just this……here is our track record over the last month. You can join us here….
every morning…..a single trade (live streaming) and done for the day!
You could also join us in the free Facebook group. We talk about all these different stock alerts and educational services.
One trade a day 9:30am ET to 10am ET (80% – 90% win rate!). Spend the rest of the day chilling! Join SideKick Traders HERE!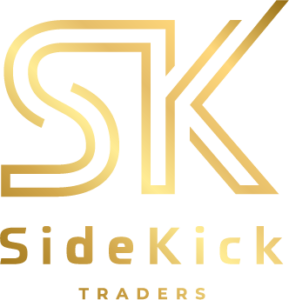 Disclosure: There are some affiliate links below, but these are all products I highly recommend. I won't put anything on this page that I haven't verified and/or personally used. I may get paid a commission if you buy anything through these links, at no extra cost to you.
Who is Mark Melnick?
Mark has been a professional trader since 1999. He is an interesting guy…..
● Author of Scalping for a Living
● Expert in algorithmic trading
● Expert-level knowledge in equities,
options, forex, and technical analysis
● Creator of the groundbreaking 'Algo
Buster' strategy, among many others.
Mark Melnick Newsbeat Bandits
Traders in his Newsbeat Live trading alerts service were taking a few ideas at the open, making money… and then just leaving for the day. So, Mark decided to focus on this style! It makes sense to me, kind of like the 80/20 rule…..
Mark was getting so many people doing this that he started calling them "The Newsbeat Bandits". I recently took the T3 Live course where Mark outline his entire strategy.
A quick overview can be seen in the video below. Honestly, it is just easier to give a video review than a full write up here! I am lazy that way….
The course is pretty good but there is a lot of what I consider to be 'waffling'. Mark has a good system for scalping the first couple of minutes at the market open.
He uses a combination of news and standard technical analysis – lines of support, resistance, volume and candle formation price action. He teaches 6 different strategies that are all kind of similar in my opinion – just different time frames.
He focuses on his pre-market prep and his decision making process that he applies to every single trade. He seems to be a meticulous and disciplined trader.
The course is OK in my opinion but not my first choice for learning to trade the open. I prefer the information from others like Ross Cameron or Bullsonwallstreet.
Newsbeat Bandits Program Review
Mark seems to be a great trader and I fully embrace the idea of gap trading at the open.
It's what we do in our own chatroom every morning.
The cost for Newsbeat Bandits is a little on the high side in my opinion…..you can check out his service here if you want to learn more about the current price etc.
Good Luck!
Russell
P.S here is a simple way to just day trade Apple daily.
Related Articles
Andy Snyder Manward Letter Review
Have you tried Mark Melnick's T3 Live Newsbeat Bandits program?