The Rebel's Guide to Options Trading Free Ebook Download
Don Kaufman started as an educator at ThinkorSwim.
He co-founded TheoTrades (full review of TheoTrades here).
Don has been in the trading education industry for 20 years and has helped hundreds of thousands of traders.
Don Kaufman's FREE eBook
Download Your Copy of The Rebel's Guide To Options Trading!
In the Rebels Guide you will learn:
How to be 'the house' and make sure that you have a high probability of winning
Minimize your risk with options trading
How to 'market proof' your options trading strategy
The Complete Guide to Day Trading FREE EBOOK!
For a limited time, Markus Heitkoetter is giving away the electronic version of his bestselling book "The Complete Guide To Day Trading"
It's 296 pages and full of tips, tricks and practical information that you can use right away in your trading.
Click here to download the eBook now.
FB Group and Free eBooks
Check out my Facebook Group for a community of traders that are interested in stock alerts services.
If you are interested in learning an options trading strategy with a 95% win rate……check out my store of free eBooks!
Here is a video I did about the Don's Rebels Guide to Options Trading….
Don Kaufman Vomma Zone
Don Kaufman also has a strategy that he calls The Vomma Zone.
He talks about it in this free presentation (just put in your email address and confirm it, often in SPAM FOLDER…..)
I would check it out if you are interested in trading options with a high probability of success.
He talks about his favorite indicator, after many years of testing ALL the indicators.
This 'Auto Expected Move' is an interesting but complicated calculation of probability. Luckily, Don does it all for us.
Russell
*****15% DISCOUNT CODE FOR MY READERS!! IF YOU BUY ANYTHING FROM TRADE IDEAS MAKE SURE TO USE MY COUPON CODE 'STP15' FOR A 15% DISCOUNT!*******
Trade Ideas is far more powerful than TradingView. If you don't know much about Trade Ideas, check out my Trade Ideas review here.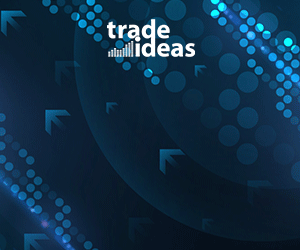 Related Articles
Don Kaufman Vomma Zone (Auto Expected Move) Review
Why was RagingBull shut down by FTC? The TRUTH!
David Jaffee Beststockstrategy Review
Steven Brooks GPS Trader Review
Don Kaufman Ultima Income Generator Review
The Rebel's Guide to Options Trading Free Ebook is easy to download and packed full of strategies and useful info!