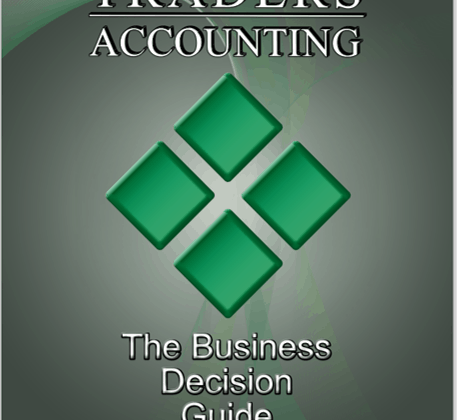 Traders Accounting Review
If you are looking for a good place to meet other traders and investors, you might want to consider joining our Facebook group.
Disclaimer: There are affiliate links on this page. This means that if you click through and purchase anything, I could possibly make a commission without adding any extra cost to you.
Traders Accounting is a company that specializes in preparing tax returns and doing the accounting for trading businesses.
They handle everything from business entity incorporation to bookkeeping.
If you trade actively and make significant income from the business (and it is a business!), then you probably know how complicated tax preparation can be.
This is especially true now that cryptocurrency investing has become much more popular.
It's almost certain that at some point you will need to hire professionals to prepare your returns and guide you on how to minimize you taxable income.
If you don't know anything about what active trading tax stuff involves, luckily Traders Accounting has a great free eBook that will enlighten you.
This eBook is short and to the point. It gives you a great overview of the challenges with active trading tax and business setups.
'True wealth is created only with after-tax profits'
It's called Traders Accounting: The Business Decision Guide. You can get it for free here.
Who Are Traders Accounting?
Traders Accounting is an online firm that provide all the different bookkeeping and tax preparation services.
The bookkeeping only cost $115 a month for traders.
They offer a variety of other services and packages related to tax and business preparations.
One of the nice things about Traders Accounting is that they give you a free half hour consultation. This is not about tax preparation though, it is more about business structure for minimizing tax etc.
To qualify to get a free consultation, you have to meet the following requirements:
Ready to trade out of a business in the next 2-4 weeks
Trader does not already have a business to trade out of
U.S. citizenship or U.S. residency
Traders Accounting Review: Conclusions
Everyone should have a basic handle on how to minimize their tax burden – especially traders.
Traders Accounting seems to be a lower cost service that can handle it for you.
Russell
Related Articles
Kiana Danial Review ($500 to $64k Investing!)
The Rebel's Guide to Options Trading Free Ebook Review
Don Kaufman Vomma Zone (Auto Expected Move) Review
Traders Accounting Review