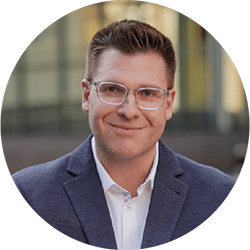 Welcome to my Bryan Bottarelli War Room Review (REAL SUBSCRIBER)

Bryan Bottarelli's War Room options trading service is something that many people I know have been joining and reporting back to me that it is a great service.
So, I joined to find out more!
Other Services to Consider – SideKickTrades, ThetaTraderz and EagleTrades
If you are looking for similar services…..here are three that I recommend.
1.EagleTrades is a service that does a lot of cash secure puts for passive income that work 90% of the time. They also do morning scalps on a live stream audio. Powerful daily watchlists you can use to make your own trades with breakout levels.
2.ThetaTraderz is similar options selling service that caters to smaller account sizes – a huge plus if you want to sell options but don't have a lot of money in your account to use.
3. SideKickTraders is an awesome community of stock and options traders that offers the best bang for your buck – something for everyone and all the alerts are top notch!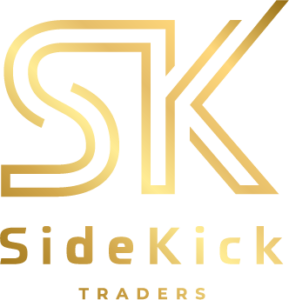 Join my Facebook group and check out all the students having success with various stock alerts services!
The War Room Traders
War Room is run by 2 traders. Bryan and Karim both send out alerts daily.
Bryan alerts more of the standard options (buying Calls and Puts) trades and Karim takes some Put sells and spreads. Here is a bit more information on these guys.
Bryan Bottarelli
Bryan Bottarelli trades options professionally. He started Monument Traders Alliance with Karim to give trade alerts via The War Room.
Bryan has a track record in trading options working at the Chicago Board Options Exchange (CBOE) at a young age. He has a business degree as well but, really, how much does that really add to his options trading ability? Probably not much….
Learning from the best options traders at the CBOE pretty much seems to have set him up for his current trading success.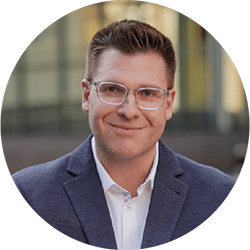 Karim Rahemtulla
Karim has been trading for over 30 years. He has a masters degree in finance. He was the CFO of a brokerage firm. almost right out of college!
He is a very experienced options trader that seems to do some more unusual options trades compared to Bryan. Honestly, I only follow Bryan's trades!
The War Room Review: Strategy and Alerts



I like the War Room strategy. Basically, you buy simple options contracts and hold them for a few hours to a few days max. The service claims to be able to give you fast gains this way, without needing a lot of capital.
You get access to the War Room website where their latest trades are posted in real-time.
Usually several trades a day are posted under the 'trades' tag along with a whole bunch of helpful tips and tricks about how to manage your positions etc.
The strategy is quite broad. Bryan seems to look for things like overnight earnings plays, bounces and technical chart patterns.
I like how they give helpful posts before alerts like the one below (they were just about to alert a Put sell trade).

War Room Review: My Trades
2/3/21 My first trade ($CRM Calls)

I got in this trade a little higher than the recommended $5.9. I bought contracts at $5.94.

Since this was my first trade, I took profits a little too quickly (something I am known for!).
Here is the chart for $CRM in the hour following the alert. Of course it continued to run….oh well.
The second alert I received today was Call options on $DG
I sold $DG contracts the next day for a smallish loss of about 15%. I was in with too large a position and didn't want to give back my gains and more from the other trades.
The next day The War Room sell alert came out and they made a 35% profit! So annoying!
I missed a bunch of overnight trades as well……all winners of course!
2/4/21 War Room Trades
First up was $FDX this morning. I got in the trade at $6.2 and sold @$7.14. That's 17%, not bad for a 35 minute trade.

Here is the sell alert that The War Room sent out after I sold.
Next up was $AAPL…..
Here is the alert published on the War Room website.
I got in and traded this from $3.45 to $3.8 or about 10% in 45 mins for me. I am always selling these things much faster than Bryan it seems. I have yet to even hold until the 'sell' alert. This is something I need to work on!
Soon the sell alert came out….
Looks like Bryan got a little more profit out of AAPL than I did.
2/8/21
This morning I took the AAPL trade alerted by Bryan.
'Buy the Apple February 135 Calls (O:AAPL 21B135.00D19) for the best prices available, good for the day. Pay up to $3.20'
I got close to the suggested maximum price and made a quick 10% in about 1 hour.
I also followed the $LAZR calls that Bryan alerted. Here is the alert.
'Buy the LAZR February 33 Calls (O:LAZR 21B33.00D19) for the best prices available, good for the day. Pay up to $3.20'
It almost immediately moved against me….I still like the daily chart so might just hold this one for a bit.
Update: I cut $LAZR calls for a loss. I have a firm stop loss of 25% with options and the intra-day chart looked hideous.
It looks like it dropped to almost 50% on the contracts, I bought back in on the chart and got 14% of my losses back, which is ok with!
I bought the next alert as well: 'Buy the COST February 360 Calls (O:COST 21B360.00D19) for the best prices available, good for the day. Pay up to $3.30'
About 2 hours later I took a 10% profit. Again, I am not following the alerts exactly and it might be hurting me. I would be doing so much better with this service if I followed their example of patience!
The War Room Cost?



This is a relatively expensive service. At the time of writing this the cost is around $2,000 for a year. Committing to a year of a service is always a little intimidating if they don't offer refunds.
The War Room Review: Conclusion
There is a lot of marketing hype around this service. Claims of being able to turn $5,000 into millions etc. The usual stuff used to market these stock alerts services.
So far, I like the service a lot though. It lends itself well to people that have small accounts where they can use options for leverage. The trade time-frame is pretty relaxed with most trades being held at least overnight.
The success rate for these trades is very high. I will try to keep this review updated as I take more and more of the trades……but no promises that I will keep up!
Hopefully my Bryan Bottarelli War Room review has been useful to you. Check them out here for more info.
Good Luck!
Russell
Bryan Bottarelli War Room review: Related Articles
SideKickTraders Swing Trading Review
TradeStockAlerts Review (REAL SUBSCRIBER)
Long Term Investments to become a Millionaire (Hopefully!)
Simba Stocks Review (REAL Subscriber!)
I hope that you found my Bryan Bottarelli War Room review helpful. Let us know about your experiences with the service in the comments below.