Why I'm No Longer Recommending David Jaffee
Unfortunately, I'm no longer recommending David Jaffee's course or alerts service.
There is a simple reason for this.
I no longer believe David offers the best value (or even close to that) for this particular style of trading.

Much of my content was written as a relative newbie to selling options and I thought that he represented something 'special' with his high win rate.
However, what he charges for a service is extortionate compared to several other services and his performance is no better (and perhaps worse!).
LEARN HOW TO WIN 90% OF YOU TRADES IN 90 SECONDS!
 >> CLICK HERE TO LEARN MORE! <<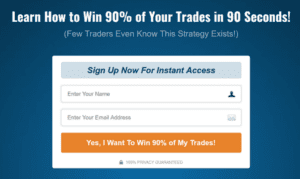 Alternative Recommendation
Recently, I have been working with an amazing trader called Lance.
He is offering a MUCH better service (even with personal friend one-on-one mentoring!) for a fraction of the price of Jaffee's service.
You can learn more about Lance's service here. There is a FREE 7 day trial.
Lance's FREE eBook
You can also download Lance's cash secured puts strategy for FREE here.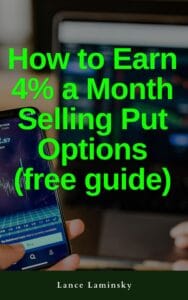 Lance specializes in alerts on cash secured puts, spreads, covered calls and even O-DTE trades daily.
His helpfulness and teaching mindset are just what traders that are new to this style of trading need.
He doesn't sell a ridiculously overprice course and offers a free 14 day trial to his service here.
Here is a video interview I did with Lance recently.
This is in no way ment to undermine David Jaffee.
I like the guy. It's just that his service is not even close to being the best in the business and I cannot recommend it to anyone anymore.
I've known several people that have made money with Lance's service but have sustained serious losses using Jaffee's BestStockStrategy service.
Most have reported that David's training course is grossly overpriced. I agree.
Is David Jaffee a scam? No. Just overpriced.
You can come and meet Lance in my Facebook Group.
Hope this helps!
Russell
Related Articles
Selling Credit Spreads for Income
How to Trade the Wheel Strategy
Selling Weekly Put Options for Income (Alerts Service Reviews)
Why I'm No Longer Recommending David Jaffee