Why was RagingBull shut down by FTC in December 2020? 
If you want to learn more about why there was a RagingBull shut down by FTC and why RagingBull finally won the case then you might find this article helpful.
Disclaimer: There are affiliate links on this page. This means that if you click through and purchase anything, I might earn a commission for the introduction with no extra cost to you.
***Side Note***
What I recommend: My favorite stock indicator and strategy system that I've found after 10 years of trying products!
The Complete Guide to Day Trading FREE EBOOK!
For a limited time, Markus Heitkoetter is giving away the electronic version of his bestselling book "The Complete Guide To Day Trading"
It's 296 pages and full of tips, tricks and practical information that you can use right away in your trading.
Click here to download the eBook now.
What Happened with Raging Bull and the FTC?
I have been a customer of Raging Bull stock alerts services for more than five years. I was very happy with their services (some of the best in this industry!).
Here is a review of my favorite Raging Bull service called Bullseye Trades. It's only $97 for a year!
So, you can imagine how much of a surprise it was back in December 2020 when they were suddenly shut down.
RagingBull were ambushed by the Federal Trade Commission (FTC). I felt like the FTC was misguided and as I followed the case, I realized just how badly wrong the government was going with the case.
You can read the court proceedings here.
LEARN HOW TO WIN 90% OF YOU TRADES IN 90 SECONDS!
 >> CLICK HERE TO LEARN MORE! <<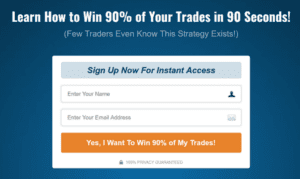 RagingBull Lawsuit: How They Successfully Fought Back
Normally, companies can't fight the government. Jeff Bishop and Jason Bond are fighters though and it looks like they fought back against the misguided case and prevented the FTC from destroying the company.
The judge in the case stated that the FTC's actions "put handcuffs behind Raging Bull's back and allowed the FTC to step on their throat for two years" (Preliminary Injunction Hearing, p. 23, March 19, 2021).
This doesn't sound very fair given that neither RagingBull or its founders were found guilty of anything!
The weird part to me is that normally the FTC would send out notifications to the party being investigated but this case felt more like an ambush to me…
Here are some of my thoughts on the RagingBull FTC case and why I disagree with what the FTC claimed. I will also give a little insight (my opinion) into why things might have happened the way they did.
So, read on if you want to learn more about why was RagingBull shut down by FTC and how they ended up beating the accusations.
Side note: Check out my RagingBull Bullseye Trades review. It is EXCELLENT value at just $97 a year!
What the FTC Claimed in The RagingBull Lawsuit
I'm not a lawyer but I did read all the court filings regarding the case. The whole thing seemed to be based on an 'expert' the FTC used. The problem was that the 'expert' was not a trader or even seemed to understand anything about trading!
First, the FTC accused RagingBull of targeting low-income immigrants and vulnerable people. However, this doesn't make much sense to me. I know hundreds of RagingBull customers from my communities.
(You can join my free Facebook community here)
None of them fit the idealized demographic the FTC claimed. None. Not one. It would seem that the FTC decided to paint the picture for the public to try persuade people that RagingBull was some predatory monster.
This claim was never substantiated and RagingBulls own consumer demographics showed that this was a false claim by the FTC. The FTC was forced to backtrack on those details in the court yet they STILL issued a press release acting as if it was true.
The same 'expert' claimed that RagingBull has misstated its guru's trading performance. This was also debunked by the defense on behalf of RagingBull.
I read this section carefully in the court hearings and it looks like they just looked at the tax returns and didn't account for short-term trading issues like the Wash Sale rule.
Can you believe it? They tried to destroy a company based on their own mistakes and misguided perception of them!
Here is a review of my favorite Raging Bull service called Bullseye Trades. It's only $97 for a year!
Why was RagingBull shut down by FTC: Preliminary Injunction Hearing (March 19, 2021)
RagingBull had to cease operating for a few months while they fought back in court. Three months after the FTC ambush, they had a Preliminary Injunction Hearing (March 19, 2021).
The court DENIED the FTC request to completely shut down RagingBull – based on the evidence presented. This wasn't surprising to me or many other customers that considered the FTC case to be deeply flawed.
LEARN HOW TO WIN 90% OF YOU TRADES IN 90 SECONDS!
 >> CLICK HERE TO LEARN MORE! <<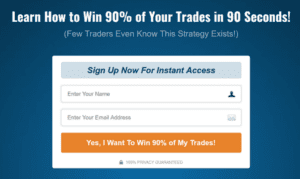 Luckily for myself and many other customers, Jeff Bishop and Jason Bond made the choice to continue the company and fight back harder. This ment that they would be forced to settle with the FTC without admitting liability.
This just seems to be how it is when you are under attack from the government. The FTC could literally keep fighting back in court forever (using tax payer money).
RagingBull had the upperhand and finally settled the case for a meer 2% of the amount that the FTC had first sought.
Pretty much a complete flop for the FTC! The judge found ZERO fraudulent behavior from RagingBull and instead just requested they resubmit a business plan that showed they were making more of an effort to comply with some minor regulations.
What Motivated the FTC Case Against RagingBull
It looks like the FTC was trying to send some kind of warning message to the stock alerts/education industry regarding advertising policies.
The case was unfounded in my opinion….so why did it happen?
I think what happened is that a few disgruntled customers conspired to 'spoon feed' the FTC the case. With COVID happening the FTC were looking for companies in the financial niche that might be selling products to the massive influx of work-at-home people.
There was some sting operation aimed at the industry. It had some sexy sounding code name. Operation such and such.
Now, while I agree with the FTC regarding stopping false advertising of financial education products…..I disagree that this was the case with RagingBull.
And so did the Judge (Judge George Russell III).
Who Was Behind Getting the FTC Involved with RagingBull?
The people behind the 'investigation' seem to include a couple of disgruntled customers (including a felon that stole more than a few hundred million dollars from clients!) that planted 'moles' in the company to try to gather some kind of evidence to convince the FTC to investigate.
These same people had been sued by RagingBull for defamation. It seems like the case was pushed forward to the FTC (one of the people responsible is rumored to have high up connections in the government) by them as a way to get revenge on the company!
This is my opinion on the reasons why RagingBull shut down by FTC from looking at all the evidence publicly available.
Emmett Moore
Here is a screenshot from one of the people that have admitted they were part of the investigation into Raging Bull. I'm assuming that they were part of the group spoon feeding 'evidence' to the FTC.
Emmett Moore is a convicted felon that runs a suspicious website called TradingSchools.org. The 'review' website generally takes a very aggressive and negative approach on stock education services.
It's pretty disgusting behavior that some might say appears to be a bit sociopathic.
The part at the end about wanting the kids and wives to starve? CREEPY and DISGUSTING!
Given that this particular individual is a convicted felon just adds to the mix. He has claimed responsibility on his website for 'taking down' RagingBull. Here is a screenshot showing what he had to say about planting moles into RagingBull.
There were quite a few other characters involved in this hit job. Many have run for cover and deleted defamatory websites etc.
Crypto Swap Profits Course Review
Here is a review of my favorite Raging Bull service called Bullseye Trades. It's only $97 for a year!
FTC RagingBull Lawsuit: Earnings Claims
One of the cornerstones of the FTC case was that the expert (that was used to help ambush RagingBull) claimed that RagingBull principles had lost $54MM trading the strategies they were teaching their subscribers.
Luckily, RagingBull hired Kyle Greg (director of The Bates Group) to do some actual due diligence on the trading accounts.
The claim by the FTC that Jason Bond was a losing trader turned out to be absolutely false.
The trading accounts of Jason Bond and Jeff Bishop never had $54MM in them to lose. There are literally pages on this topic in the court documents.
LEARN HOW TO WIN 90% OF YOU TRADES IN 90 SECONDS!
 >> CLICK HERE TO LEARN MORE! <<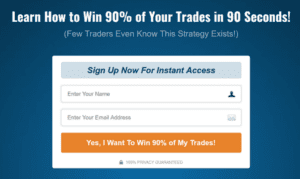 It becomes clear in my opinion that there was some massive 'mistake' by the FTC 'expert'. The defense made a very compelling case to the contrary.
While the accounting is complicated, the figure below from the court documents demonstrates what seems to have gone wrong.
During my careful reading through all the court material, it seems to be that the FTC expert relied solely on tax returns and not the actual brokerage statements in question. This is a HUGE mistake!
It is staggering to believe that a company could almost be destroyed based largely on this!
Jason Bond Trade Profits Rebuttal
The defense carefully went through Jason Bonds real trading results and showed that they matched with the claims in the advertising. This was another massive blow to the FTC case.
Here is a snippet from the defense disputing the FTC claims with actual documentation from Jason Bonds trading account attached as exhibits etc.
They showed that individual trades claimed in the marketing material DID match up well with the brokerage statements. So, for all the people screaming 'scam he doesn't trade he just pretends to', then be sure to read that section in the court documents.
You will find the defense matches up the advertised profits on trades like $SNAP with Jason Bonds brokerage account. There is no doubt in my mind after reviewing this data. Jason Bond is and was a profitable stock trader. Despite what haters online and the FTC would have you believe.
If the FTC had approached Jason Bond and asked for documentation to support his claim of profitability, they would have most likely been given it!
Instead, they chose to ignore that and spring the ambush attack.
Here is a review of my favorite Raging Bull service called Bullseye Trades. It's only $97 for a year!
They even showed that Jason Bond had indeed made almost a million dollars trading by 2017.
So, the FTC case made this big deal about how there was fraud blah blah – the court was unable to find any fraud!
RagingBull shut down by FTC: Conclusions
So where does RagingBull go from here?
While I don't think they did anything wrong, I think they are more aware of using certain words like 'free' needs to be 'no-cost' and you can't use words like 'millionaire' because it implies that you will become a millionaire following the alerts….apparently!
They have made great improvements from what I can tell. For example, a point in the FTC complaint was to improve customer service and all for much easier ways to cancel subscriptions. This seems to have been addressed.
Here are my reviews of Raging Bull services….
Dark Pool Picks Review (Ben Sturgill)
The whole RagingBull FTC lawsuit felt like more a scam than anything they were accused of in the FTC's predatory attack.
The problem for RagingBull going forward is that people that don't read the court documents and see the actual evidence will just assume that everything the FTC said in press releases is true. It's not.
I highly encourage you to read RagingBulls rebuttal both on their website and the actual court documents.
Overall, I think that the FTC RagingBull lawsuit was a complete waste of time. So many employees lost their income source. Thousands of customers had their services suspended for months – thanks to the FTC, the very body that was suppose to be protecting their consumer rights!
At the end of the day, I am glad RagingBull survived and continue to improve their services. I have no doubt that these guys will continue to flourish and grow in the years to come.
Russell
LEARN HOW TO WIN 90% OF YOU TRADES IN 90 SECONDS!
 >> CLICK HERE TO LEARN MORE! <<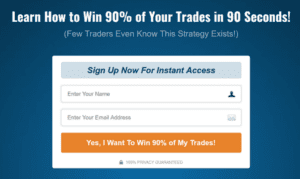 Related Articles
Rockwell Trading PowerX Optimizer Alternative
Is the PowerX Optimizer Worth It?
PowerX Optimizer Wheel Strategy Review
Tom Luong Stock Navigators Review
Why Was RagingBull shut down by FTC?