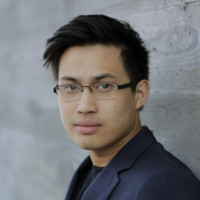 Welcome to my Xtrades review. I am relatively new to the platform and want to share my findings with you guys!

Before we get started, I want to make it clear that we are talking about Xtrades.net and NOT Xtrade.com (A mobile trading app).
Xtrades is a trading community that includes chatrooms and trade alerts from experienced traders.
Many people are looking for a trading community that is low-cost and helpful. Having access to a chatroom of new and experienced traders is a powerful tool.
I had never heard of Xtrades until recently in my Facebook group (How To Make Money With Stock Alerts Services).
I noticed one of the members explaining how he made 1800% trading options that were alerted in the Xtrades Discord channel. For FREE.
Disclosure: There are some affiliate links below, but these are all products I highly recommend. I won't put anything on this page that I haven't verified and/or personally used. I may get paid a commission if you buy anything through these links, at no extra cost to you.
If you are a new trader and want to just buy and sell alerts, I recommend joining Fast5 Alerts by Kyle Dennis instead. It is much cheaper and much easier to follow. I have made money on every single Fast5 alert over the last several months.
I think that a single trade alert a week that actually works and only costs $97 a year is a brilliant way to get started in stock trading.
Check out my full trading diary on Fast5 alerts where I document every alert and my performance with the service.
Xtrades Review
Here is a brief overview video of this review.

I have to admit, I was skeptical that Xtrades would be useful. I mean it costs $38 a month…….that is very low in this industry!
Xtrades is run on Discord. This was confusing to me because I didn't even know what Discord was! I mean, I had vaguely heard of it…..
Here is how you can get a free 20-day trial to the Xtrades Discord channel.
Follow this link to the Xtrades Discord channel: http://members.xtrades.net/join/pQKNL37LIU
Look under the 'Start here' tab to find the instructions to get your free 20-day trial. You need a trial or subscription to be able to see the 'stock alerts' and 'option alerts' tabs.
In the option alerts 'room' you'll see alerts from different analyists, most of them claim a +70% success rate. They all have different 'specialities'.
For example 'FunTrade' usually gives out swing alerts (often quite risky ones), 'Xtrades Option Guru' issues more day trades, often ones that can give +100% in 20 minutes or so! This could well be the typical 'pump' that happens with a lot of services, where a guru alerts and the subscribers rocket the price up.
But, who cares why the options prices rockets up quickly – as long as you can profit from them!
Xtrades.net Review: Who Is Kevin Wan?
From what I have found, the brains behind Xtrades is a guy called Kevin Wan. From my research it looks like Kevin Wan is behind https://cryptotraders.com/ as well. This is a site that offers cryptocurrency alerts and education.
Cryptotraders homepage lists Trade Ideas, Xtrades and Binance as 'partners'. Interesting.
It looks like Kevin Wan is quite the entrepreneur with multiple online businesses in fiance niche.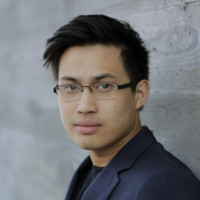 It looks like Xtrades used to be called Enhanced Investor, judging from various social media profiles etc.
Xtrades Review: Who Are The Analysts ?
When I first joined Xtrades, I wanted to know who exactly these analysts with the odd sounding screen names actually are. As far as I can see, there is no way to put real names or bio's behind any of these guys.
I am use to being in services where there are clearly real people that are doing the stock research and sending out alerts. They will do video lessons etc. where you can get some feel for how real they are.
Xtrades doesn't provide any of this.
Here is a screenshot of the Xtrades 'Options Alerts' channel. You can see the names of the analysts (right) that do the stock and options alerts.
Personally, I am only going to paper trade anything that these guys suggest…..I mean if you look at the Xtrades Options Guru roles, they include things like 'Master'……
The left side of the screenshot shows some of the different menu's that are available to you if you are a paying member.
Xtrades Review: What Do You Get?
So, here is what you get if you are a premium member of Xtrades.
Elite Trader ($38/month)
1. Access to several chatrooms full of swing trade, day trade and options trading ideas. Some ideas come from 'experts' and some are from other members explaining what they see and are doing throughout the day.
2. Options and stock daily watchlists by the various analysts.
Gold Trader ($388/year)
You will get the Elite Trader AND video lessons, webinars, premium channels, courses and some special scanners.
Platinum Trader ($988/lifetime)
You get all of the above 'forever' and 1-on-1 mentoring….whatever that would entail.
Xtrades.net Review: YouTube Channel
I was looking for more information on the site and I stumbled across their YouTube channel. They have a few half decent videos you can check out.
This video is a good introduction to what you get when you sign-up for the Xtrades Discord service.
Xtrades.net Review: Watch List Example
I want to show you an example of a watch list that was posted recently by one of the analysts called Kevin. Here is a screenshot of the watch list.

The best one on this list that went up the quickest was $IDEX. It went up 50% from your buy in price if you had bought in at the open.
Here is the chart of $IDEX for the day after members in Xtrades received Kevin's watch list…..
Xtrades Review: Conclusions
While I can see the advantage of being a member of this type of stock and options trading community, I have had a hard time getting much value. My main issues is that it is impossible to trust anything that the 'analysts' are posting when it comes to the alerts.
Sure, I know a couple people that have been paper trading the option alerts with some success – however, time will only tell if this success continues.
I will try to keep this review updated to reflect my ongoing experience with this service.
I think that as an information service, this one is useful. For example, many members post news and updates on particular stocks. It can be useful to have this kind of resource.
Is it worth $38 a month? Yes, I think it is.
Check it out here and you will get a 20 day free trial offer.
Good Luck!
Russell
Related Articles
Roger Scott WealthPress Alerts Review
Jeff Bishop's High Octane Options Review
I hope my Xtrades review has been helpful. Please comment below if you have any experience with this service!