Bill Poulos Uncharted Profits Daily Review
Hi, today we have another great review article from Mark.
This time it is a Bill Poulos Uncharted Profits Daily review. I am not familiar with this service so I can't wait to read it!
But first…..
Disclaimer: There are affiliate links on this page. This means that if you click through and purchase anything, I could possibly make a commission without adding any extra cost to you.
One trade a day 9:30am ET to 10am ET (80% – 90% win rate!). Spend the rest of the day chilling! Join SideKick Traders HERE!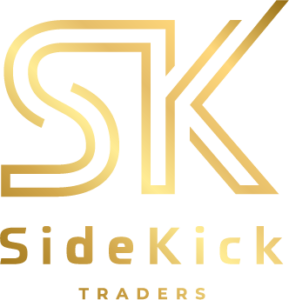 Skeptics think I make this stuff up, but come and join us in my Facebook group and see for yourself! I even live stream my trades on these services…..
Also, come and subscribe to my YouTube channel where I review stock alerts and investment services.
MY DISCORD TRADING ROOM!
Honestly, I think our premium algo BOT (in my Discord alerts room) that sends out just ONE high probability winning alert a day is much better than most stock alerts services!
The bot uses unusual options activity and technical analysis to predict stock that will likely go UP within 1 – 5 days. Come and join us (discounted link here)!
We also have stock/option alerts, algo bot alerts, live trading, education and an AWESOME community!
We cost a LOT less than the vast majority of stock alerts services and probably offer much, much higher value (but I would say that!).

Russell.
Anyway, I will stop promoting my stuff and let Mark tell you about his experience with Bill Poulos Uncharted Profits Daily.

Why do I Review Stock Newsletters?
One of my relatives gave me $18,000 and asked me to invest it. Through a series of mistakes, I promptly lost $2,000 — which is why I now read investment newsletters!
My goal is to learn as much as possible, by reading as many newsletters as possible, so I can tell you which newsletters I think are worthwhile in an honest, unbiased way. I am not paid by these companies, and I invest my own money to buy subscriptions!
Fast Facts:  Uncharted Profits Daily
Uncharted Profits Daily is an investment service by Bill Poulos. It is not a stock newsletter and does not have an active portfolio. It is a short options training video plus a daily email alert. The service also includes five bonus reports.
Author — Bill Poulos, financial educator and co-founder of Profits Run
Cost — $49 with a 60-day 100% money-back guarantee
Contact — call (248) 733-4343 OR use the order link here
Pros of Uncharted Profits Daily
Bonus reports are fine
Special surprise report (The Recession-Proof Income Bible) is a nice touch
Online calculators are helpful tools
Cons of Uncharted Profits Daily
Bill Poulos is not a financial expert on par with other big-name traders
Training video is only 22 minutes and is very basic
No portfolio, and no educational writing left me wanting more
What You Get for $49
Uncharted Profits Daily daily email alert with options-heavy stock ideas
"12x More" video training that reveals how to make 12 times MORE on Uncharted Profits Daily trades by safely using the best options
Step-by-step reference manual summarizing the video training
4 Bonus Reports

The Safest Markets to Trade This Year
5 Markets to Avoid
The Truth About Fibonacci Trading
Trading for Beginners

Special surprise report: Recession-Proof Income Bible
Online Stock Position Size Calculator
Online Options Position Size Calculator
Who is Bill Poulos?
Bill Poulos is an American investor, financial educator, published author, and co-founder of Profits Run. He is known for investment teachings and philosophies, most notably his firm rules regarding risk management.
He is currently the co-founder and president of Profits Run (which he founded with his son Gregory Poulos in 2001). His financial philosophy is modeled after many of the legendary investment stars of yesteryear, including Bernard Baruch.
As of early 2019, more than 100,000 investors from over 150 countries look to Bill Poulos and the Profits Run team for investing instruction and wealth-growing ideas.
Real Subscriber Review
As a paid subscriber, here is my evaluation of Uncharted Profits Daily.
Why subscribe to Uncharted Profits Daily?
You should only subscribe if you are willing to trade options and don't mind not following a big-name trader. I am a new investor who is wary of options.
Uncharted Profits Daily does not provide enough information for me to feel confident investing my limited capital. Remember, this service only has a short video primer and training reference guide to educate you.
If you are new to stock options, you may not find enough guidance using this program.
Having said that, the Uncharted Profits Daily training reference guide does include 6 key criteria, plus one specific "formula" for helping identify promising options to trade.
These two features did explain some of their strategy. IF I was more confident trading options, then I would at least know what to do to take a position.
What is the investment strategy of Uncharted Profits Daily?
Here is the investment strategy described on the Uncharted Profits Daily website:
At Profits Run, our goal is to teach regular people how to become better, smarter, and safer investors and traders in any market. Whether it's stocks, options, exchange-traded funds (ETFs), or foreign exchange (forex), we have training, software, and coaching for everyone at every level of experience.
What we don't do is promise to help you "get rich quick" – that's why you won't see any crazy income claims from us. Instead, our philosophy is more along the lines of protecting your portfolio as much as possible.
And that's why our primary focus with all of our programs is risk management. Once you learn how to properly manage risk, trading can be a lot less stressful.
We believe that allocating a majority of your portfolio to a traditional buy & hold investing strategy is too risky because it exposes your portfolio to huge market crashes that are difficult to recover from.
Instead, we designed our programs and strategies to trade in and out of the shorter-term trends that present themselves in the markets.
We believe in pursuing slow and steady potential portfolio growth using strict risk management rules (the most money we recommend risking on any given trade is 2% to 5% of your total account size).
Finally, even though we are proud of our research, we firmly believe that you should only ever invest or trade with money you can afford to lose.
What stocks is Uncharted Profits Daily holding and how are they performing?
Uncharted Profits Daily does not publish a portfolio of stocks it holds. As you can see above, they avoid traditional buy and hold investing, so they trade in and out of short-term trends.
Is Uncharted Profits Daily worth the $49 subscription fee?
Maybe! I suppose in the grand scheme of things that $49 is not much money to spend on basic stock research. Uncharted Profits Daily isn't top-tier investment advice, but it does have some value.
One facet of this service that might persuade some people is that you receive LIFETIME access to the service. As long as they continue to publish daily email alerts, you will receive stock suggestions.
In fact, they even have a lower tier which doesn't include the training video, user guide, or bonus reports — but it only costs $7.
Yes, Poulos is not a household name. The "training" materials are lackluster. The bonus reports may or may not suit your investment goals. And there are far more comprehensive services you can buy.
But if you want a cheap, no frills, bare bones, options-heavy alert service, then give Uncharted Profits Daily a try.
Final Grade — C-
In the end, this service did not meet my investment goals. I don't believe there is enough useful information here to help me. Most investors are probably better off buying other stock newsletter services.
Related Articles
Trick Trades B.O.S.S Assassin DVD Review
I hope that you found Mark's Bill Poulos Uncharted Profits Daily review helpful!