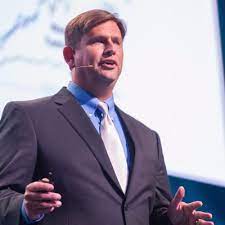 True Wealth Systems Review
Disclaimer: There are affiliate links on this page. This means that if you click through and purchase anything, I might earn a commission for the introduction with no extra cost to you. In no event will we be liable for any loss or damage including without limitation, indirect or consequential loss or damage, or any loss or damage whatsoever arising from loss of data or profits arising out of, or in connection with, the use of this website.
Come and join my Stock Alerts Reviewed Facebook Group HERE!
Bullseye Trades: Best Alerts Service

Every Monday at the market open, Jeff sends you his weekly Bullseye Trade.
2022 has been AMAZING for these Bullseye Trades!
(+50% to 300% per week in my experience)
LEARN HOW TO WIN 90% OF YOU TRADES IN 90 SECONDS!
 >> CLICK HERE TO LEARN MORE! <<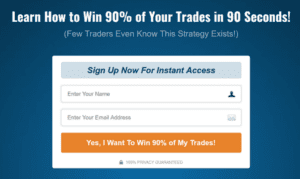 True Wealth Systems Review: What is it?
If you're seeking a wealth-building publication that offers insider tips and guidance, look no further than Steve Sjuggerud's True Wealth Systems newsletter from Stansberry Research.
With True Wealth Systems you get exclusive access to invaluable investment insights, bonus reports, trade alerts and a whole lot more.
What sets this service apart is its unique, in-house software that enables their team to spot lucrative opportunities from 40 different sectors. Additionally, it serves as an alarm system that notifies them of any upcoming market shifts.
Steve's typically cautious approach and moderate risk profile ensures his trade ideas, which often involve stocks and ETFs, are well balanced. He puts a strong focus on the use of ETFs in order to further effectively analyze risk when making trading decisions.
Members should expect a holding period for the trades of roughly 6 to 18 months, depending on the state of the market.
This is only the beginning; there's so much more below the surface.
Stay tuned for a comprehensive analysis.
True Wealth Systems Review: Who Is Steve Sjuggerud?
Steve Sjuggerud is an excellent analyst whose expertise lies in commodities and ETFs. His conservative investment strategies set him apart from other industry professionals, making him a favorite among investors for many years.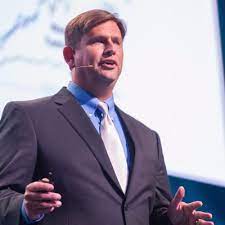 Before joining forces with Stansberry Research, Steve had plenty of experience in the finance industry; he was a stockbroker, vice president of a $50 million global mutual fund and hedge-fund manager.
To put it plainly, his extensive experience stands out from the rest.
He has received recognition for accurately predicting significant financial trends before they even occurred. He publicly declared the "Bernanke Asset Bubble" before it happened as one of his most notable achievements.
Now that you're familiar with the mastermind behind True Wealth Systems, let's dive into their latest offer!
True Wealth Systems: Monthly Newsletter
True Wealth Systems releases new issues each month on the first Thursday. These are emailed to you directly.
Every issue of the newsletter offers one carefully-selected investment opportunity, usually in stock or ETFs. To provide members with a comprehensive experience, their team augments each recommendation with meticulous research and market commentary.
Their cutting-edge software helps them identify potential opportunities quickly, but it is their own expert legwork that sets them apart from everyone else on the market.
If you're looking for a way to diversify your investments, this is an ideal place to begin. Their offerings span multiple industries and can provide invaluable insight into the world of investing.
Although you could expect a few stocks to yield dividends, that is not the primary objective of this service.
True Wealth Systems: Trade Alerts
The team notifies members whenever something requires their awareness, such as notifications to buy or sell.
Buy alerts are sent when a new investment is part of the service's portfolio and sell notifications allow users to recognize it is time to reap their rewards or make tactful exits.
With this convenient feature, you won't have to worry about monitoring the markets since their advanced warning system is constantly on alert. They understand not everyone has time to be glued to their screens all day.
Bullseye Trades: Best Alerts Service

Every Monday at the market open, Jeff sends you his weekly Bullseye Trade.
2022 has been AMAZING for these Bullseye Trades!
(+50% to 300% per week in my experience)
LEARN HOW TO WIN 90% OF YOU TRADES IN 90 SECONDS!
 >> CLICK HERE TO LEARN MORE! <<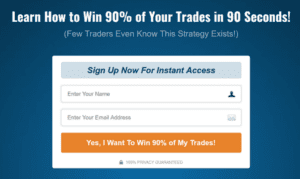 True Wealth Systems: 100% Satisfaction Guarantee
With the latest offer, newly signed members can be sure of their satisfaction with a 100% guarantee. If you are not happy with what they provide in terms of insights and solutions, then you can request for full credit on your subscription cost.
You can utilize the credited amount to purchase products from Stansberry's catalog, creating a flexible yet advantageous solution. This is similar to numerous high-end services in the research industry and stands as an excellent substitute for cashback refunds.
With more than two decades of experience in the industry, Stansberry Research has a robust collection of services you can use your credit towards. With 25+ quality options available, you won't be short on choices!
True Wealth Systems: Conclusions
True Wealth Systems is a comprehensive service that offers users several value-adding features. The in-depth research and analysis are perfect for anyone wanting to get started with investing or diversifying their portfolios.
The monthly newsletter provides an array of potential investments while the trade alerts keep members updated on changes they should be aware of. Combine this with their 100% satisfaction guarantee, and there is little risk when it comes to investing with True Wealth Systems.
Two PHDs and 15 computer programmers spearheaded the system development, and it's been tested against decades of data across all markets.
Additionally, I am appreciative of the newsletter's variety and range of different stocks and ETF's for diversification.
The only thing I don't like is the price. It costs thousands of dollars which is just way too high for this style of newsletter.
In my opinion this high price is a deal breaker.
What do you think?
Russell
Related Articles
Nour Trades Review: Scam or Legit?
Jason Bond Penny Stock Trading Review
True Wealth Systems Review