Brad Thomas Amazon's Secret Royalty Program REVIEW
Please note that some of the links on this website are affiliate links. This means that, at no additional cost to you, we may earn a commission if you click through and make a purchase. We only promote products or services that we believe will be helpful to our readers.
Free Resources
I test and review alerts services full-time and you can keep updated on what I'm on my social media…
My Facebook group where we discuss alerts services.
I hope that these will help you!
If you are looking for my top 5 trade alerts services click here!
Bullseye Trades: Best Alerts Service

Every Monday at the market open, Jeff sends you his weekly Bullseye Trade.
2022 has been AMAZING for these Bullseye Trades!
(+50% to 300% per week in my experience)
LEARN HOW TO WIN 90% OF YOU TRADES IN 90 SECONDS!
 >> CLICK HERE TO LEARN MORE! <<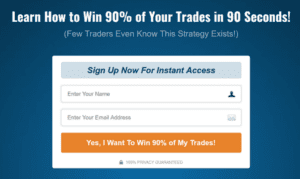 Are you curious about the Amazon Secret Royalty Program that Brad Thomas has been featuring in his Intelligent Income Investor advertisements?
In a recent presentation by Brad, he highlights this program as a means to generate income. He goes on to assert that even Wall Street billionaires have reaped benefits from it and points to an SEC filing indicating a potential $3.2 billion payout.
Thomas claims that the Amazon Secret Royalty Program takes advantage of an IRS loophole, allowing regular individuals to receive "royalty" payments from Amazon.
He posits that a portion of Amazon's substantial profits flows through this undisclosed program, offering a potentially lucrative opportunity to secure one's financial future.
However, it's important to note that some experts have raised doubts about the existence of such a program and the accuracy of Thomas' assertions.
I bought the Amazon Secret Royalty Program by Brad Thomas and this is what I found…..
What exactly is Amazon's Secret Royalty Program?
According to Brad Thomas, a substantial portion of Amazon's vast earnings is funneled through what he describes as "Amazon's confidential royalty program."
It's important to distinguish this concept from Prime Profits Payouts, which offers a means to profit from Amazon's shipping operations. In the latter case, the idea is that individuals could potentially receive compensation for each package sent out from an Amazon warehouse.
He talks about how you don't have to own any Amazon stock to make this 'passive income' from Amazon.
Here is an image of the Amazon Secret Royalty Program that got my attention….
Sounds great, right?
It got me curious enough to buy it…..however if I had spent some time researching who Brad Thomas (the guy behind Amazon's Secret Royalty Program) was then I'd probably have been able to guess what the secret was.
RECOMMENDED: LuxAlgo Indicators for 30% OFF using my discount code STA30 HERE (It's my favorite indicator system!!)
***LUXALGO FREE GUIDE: Get my full profitable strategy using LuxAlgo HERE in my eGuide! Includes an ongoing log of my LuxAlgo trades on $SPY!***
Amazon's Secret Royalty Program Review: Who is Brad Thomas?
Brad Thomas is a renowned financial analyst, author, and speaker celebrated for his profound knowledge in real estate investment trusts (REITs) and dividend-centered investment strategies.
He also delves into retirement investment counsel, rounding out his financial expertise.
Brad has authored extensive works on these subjects, earning him recognition as a leading authority in the domain. His background in commercial real estate encompasses various roles, including broker, developer, and consultant, which have enriched his insights.
His dedication to thorough research and analysis is evident in his pursuit of undervalued stocks and investment prospects, particularly within the realm of REITs.
As an accomplished author, Brad has crafted numerous articles, reports, and books on investment, real estate, and associated subjects. His writings consistently provide valuable insights into investment methodologies, market trends, and specific opportunities.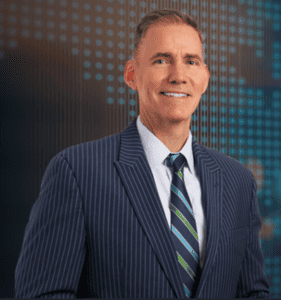 Brad Thomas is affiliated with Wide Moat Research, an investment research firm committed to identifying companies with substantial competitive advantages or "wide moats."
Through this affiliation, he extends investment research and advisory services, sharing his expertise and recommendations with subscribers and clients.
In addition to his written contributions, Brad is a highly sought-after speaker, frequently gracing conferences, seminars, and investment gatherings with his knowledge and wisdom. With over three decades of investing experience, he has established himself as a respected and coveted value investor and advisor.
Brad's reputation in the financial sector earned him the distinction of serving as a Presidential Economic Advisor during the administration of President Trump, underscoring his status as a trusted luminary in the field.
Furthermore, his insightful analysis has found a place in prestigious publications such as Forbes, Kiplinger, Fox, CNN, NPR, Institutional Investor, US News & World Report, Money, and various other notable media outlets.
His articles have offered invaluable financial counsel and perspectives to a wide audience, cementing his influence and reach in the investment community.
Brad Thomas emphasizes effective investment strategies geared toward risk mitigation and optimizing income potential. Additionally, he assumes the role of editor for Intelligent Income Investor, a monthly newsletter dedicated to exploring lesser-known sectors of real estate and other dependable, secure, and enduring income avenues.
In summary, Brad Thomas amalgamates his extensive knowledge in real estate, dividend-focused investing, and research to furnish investment guidance, analysis, and educational resources to individuals with an interest in these domains.
RECOMMENDED: LuxAlgo Indicators for 30% OFF using my discount code STA30 HERE (It's my favorite indicator system!!)
***LUXALGO FREE GUIDE: Get my full profitable strategy using LuxAlgo HERE in my eGuide! Includes an ongoing log of my LuxAlgo trades on $SPY!***
Amazon's Secret Royalty Program Review: My Conclusions
In Brad Thomas' Amazon's Secret Royalty Program I found several interesting bonus reports that are similar to the Amazon one.
Most of them talk about REIT's in various industries. I got a year for only $7 which is a bargain and I am looking forward to reading more about the different reports that Brad and others at Intelligent Income Daily have to discuss.
Here is my review video where I explain exactly what I found during my Amazon's Secret Royalty Program Review. I think that it explains my thoughts on the program.
Hope this helps!
Russell
RECOMMENDED: LuxAlgo Indicators for 30% OFF using my discount code STA30 HERE (It's my favorite indicator system!!)
***LUXALGO FREE GUIDE: Get my full profitable strategy using LuxAlgo HERE in my eGuide! Includes an ongoing log of my LuxAlgo trades on $SPY!***
Related Articles
America's #1 Recession-Proof Private Deal by Chris Graebe
Jason Bond Strike Raider Review
Jeff Bishop Alpha Hunter Review
Brad Thomas Amazon's Secret Royalty Program REVIEW