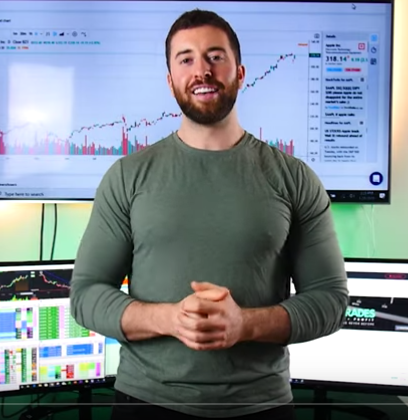 Welcome to my Dekmar Trades review! Want to learn more about the Dekmar Trades scanner and alerts system?

Disclaimer: There are affiliate links on this page. This means that if you click through and purchase anything, I might earn a commission for the introduction with no extra cost to you. In no event will we be liable for any loss or damage including without limitation, indirect or consequential loss or damage, or any loss or damage whatsoever arising from loss of data or profits arising out of, or in connection with, the use of this website.
Through this website you are able to link to other websites which are not under the control of stockalertsreviewed.com. We have no control over the nature, content and availability of those sites. The inclusion of any links does not necessarily imply a recommendation or endorse the views expressed within them.
Sean Dekmar is another young trader that focuses on trading penny stocks.
He seems to have developed a day trading strategy that allows him to be consistently profitable.
Disclosure: There are some affiliate links below, but these are all products I highly recommend. I won't put anything on this page that I haven't verified and/or personally used. I may get paid a commission if you buy anything through these links, at no extra cost to you.

LEARN HOW TO WIN 90% OF YOU TRADES IN 90 SECONDS!
 >> CLICK HERE TO LEARN MORE! <<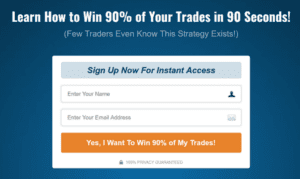 Facebook Group
I run a thriving Facebook group called How To Make Money Trading Stock Alerts that brings together people that use stock alerts services. It's a great place to share what works and what doesn't! We welcome anyone (with a positive attitude!) and it is FREE to join.
Bullseye Trades: Best Alerts Service

Every Monday at the market open, Jeff sends you his weekly Bullseye Trade.
2022 has been AMAZING for these Bullseye Trades!
(+50% to 300% per week in my experience)
Overview Of Dekmar Trades Review

I first came across Sean Dekmar in 2016 when he started the stock alerts service. He now has thousands of members and has even received a glowing review from one of the most ruthless stock alerts reviewers (convicted felon…..lol….Emmett Moore).
Emmett monitored Sean for a month and made him show his exact trading records for every trade he made. According to Emmett, Sean made about $4,000 profit that month and was genuinely trading everything he alerted in his live streaming chatroom.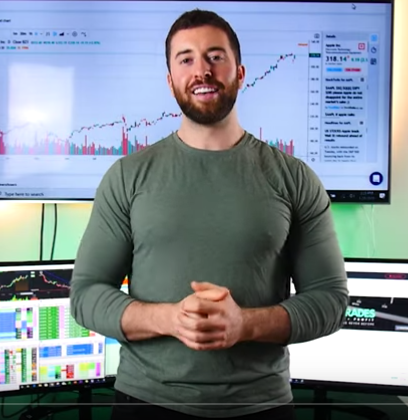 ​Sean is a great trader. He is very transparent and shows his screen as he logs into his trader account etc. He streams his trading live – he calls this The Dekmar Trades Tradecaster.
Here is a recent YouTube video he made, where he shows you that he made $109k in 2019 trading stocks.
Not too bad considering he doesn't seem to use millions of dollars of trading capital!
There is even a Dekmar Trades course that costs just a few hundred dollars. Not a bad investment….if it helps you get a car like the one above….
Dekmar Trades Trading Strategy
I am a seasoned trader so I can tell if someone is talking nonsense. Here are 4 key rules that Sean Dekmar says he tries to follow in his trading strategy.
1. He looks for stocks with hot press releases, big gainers.
2. He wants to be first in to a stock that is breaking out, don't chase them once they already moved up.
3. Wait for a dip buy opportunity. Use old consolidation areas to time entries. Always look for areas that are more predictable.
4. Sean always buys at least 1000 shares….he buys 4000 – 8000 shares to make sure he stands to actually make money.
5. He loves to trade in pre-market. Hot news comes out at 7am and Sean uses those hours to get in early to hot stocks.
Sean obviously trades momentum and news. This is a time tested way to make money trading stocks. After watching his entire YouTube channel, I am convinced the guy knows what he is talking about.
The Dekmar Trades YouTube channel is a total goldmine of day trading information for free.
He trades support, resistance, uptrending triangles and moving averages. This is my style of trading and he knows his stuff!
You can learn a lot from the Dekmar Trades bootcamp course. You can check it out here.
The Dekmar Trades bootcamp courses teaches you how he turned $4,000 into $80,000 in 5 months. He shows all the trade records from his brokerage to prove that this is true.
Dekmar Trades bootcamp course is the complete course that is really all you will need to get started trading. The cost is quite high at $687 for both of the Dekmar Trades bootcamp courses.
This is the normal price that high quality stock trading educational videos cost. The Dekmar Trades course is priced close to the industry standard.
However, I think that the Dekmar Trades course is probably a lot better than many other similarly priced courses out there.
LEARN HOW TO WIN 90% OF YOU TRADES IN 90 SECONDS!
 >> CLICK HERE TO LEARN MORE! <<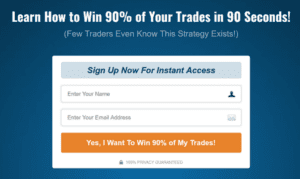 The Dekmar Trades TradeCaster Live Trading Stream & Chatrooms

These are pay-per-view where you can actually watch Sean trade live. He is an avid day trader and he talks a lot on his live stream.

I love how the website has a large community of traders that are sharing trade ideas and interacting to help each other. You can communicate with traders of all experience levels.
Dekmar does a great job finding the best trades and alerting them to the subscribers. He always sends out his buy price and sell price when he does sell. He also gives a stop loss so that you can protect your downside.
Dekmar offers access to his proprietary stock scanners so that you can find your own trades based on his particular trading style.
The Dekmar Trades scanners are relatively cheap and are programmed with the criteria that Dekmar has used for years to find the best stocks to trade.
This is a very cool idea that is rare to find in most paid stock alerts services.
If you combine the Dekmar Trades scanners with the Dekmar Trades Tradecaster, you have a powerful combination as Dekmar shows you the scanners in action with real trades.
Bullseye Trades: Best Alerts Service

Every Monday at the market open, Jeff sends you his weekly Bullseye Trade.
2022 has been AMAZING for these Bullseye Trades!
(+50% to 300% per week in my experience)
Dekmar Trades Review: Conclusions

I like Dekmar Trades. Sean seems like a genuine and honest guy and the trades I witnessed were pretty good. His service is a little different from the normal stock alerts that I have come to expect.
He is a technically solid trader that focuses on day trades. I love how he gives you the scanning tools and knowledge to succeed and doesn't just issue trade alerts.
Dekmar Trades YouTube channel is worth checking out since it is free and packed with so much good information about how he day trades.
The Dekmar Trades scanner tools are pretty awesome and something that any trader that wants to be independent should consider investing in.
Teach a trader to fish and he will eat for a lifetime! I hope you have found this Dekmar Trades review useful. Let us know if you have used the Dekmar Trades scanner tools!
Good Luck,
Russell
FB Group and Free eBooks
Check out my Facebook Group for a community of traders that are interested in stock alerts services.
If you are interested in learning an options trading strategy with a 95% win rate……check out my store of free eBooks!
Related Articles
Dean Jenkins Follow Me Trade Review
I hope that you found my Dekmar Trades review helpful. Sean Dekmar is clearly a great and honest trader that I recommend you check out.