Welcome to my Lightning Trend Trader review! As always I am dissecting another stock alerts service, this one is run by Mark Lichtenfeld. But is Lightning Trend Trader a scam or a legit service that will help you make money?
Disclaimer: There are affiliate links on this page. This means that if you click through and purchase anything, I might earn a commission for the introduction with no extra cost to you. In no event will we be liable for any loss or damage including without limitation, indirect or consequential loss or damage, or any loss or damage whatsoever arising from loss of data or profits arising out of, or in connection with, the use of this website.
Through this website you are able to link to other websites which are not under the control of stockalertsreviewed.com. We have no control over the nature, content and availability of those sites. The inclusion of any links does not necessarily imply a recommendation or endorse the views expressed within them.
FB Group and Free eBooks
Check out my Facebook Group for a community of traders that are interested in stock alerts services.
If you are interested in learning an options trading strategy with a 95% win rate……check out my store of free eBooks!
I make money every week by trading biotech stocks. I know how risky and volatile that they can be!
I know that fortunes are made and lost based on FDA decisions….both for the companies and investors that back the companies.
Disclosure: There are some affiliate links below, but these are all products I highly recommend. I won't put anything on this page that I haven't verified and/or personally used. I may get paid a commission if you buy anything through these links, at no extra cost to you.


Marc Lichtenfeld has an investment strategy for making huge profits from biotech companies.
Read on to find out how he does it and how you can try to replicate his success.
Be warned though – Lightning Trend Trader is an ELITE service for serious investors that want to put significant money into stock picks for several years.
The cost is $4,000 per year.
If this doesn't sound like something that you want to do, I encourage you to check out some of my favorite short term and much lower cost trading/investment services.
Capitalist Exploits offers a similar research investment service for a fraction of the cost
LEARN HOW TO WIN 90% OF YOU TRADES IN 90 SECONDS!
 >> CLICK HERE TO LEARN MORE! <<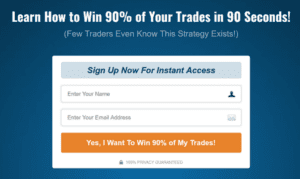 However, if the potential to make HUGE percentage returns passively excites you – read on!
Facebook Group
I run a thriving Facebook group called How To Make Money Trading Stock Alerts that brings together people that use stock alerts services. It's a great place to share what works and what doesn't! We welcome anyone (with a positive attitude!) and it is FREE to join.
Bullseye Trades: Best Alerts Service

Every Monday at the market open, Jeff sends you his weekly Bullseye Trade.
2022 has been AMAZING for these Bullseye Trades!
(+50% to 300% per week in my experience)
Marc Lichtenfeld and The Oxford Club

I have known about Marc for a while now. He is well-known in the investment world for being a dividend investor. He has a book called 'Get Rich With Dividends' that is pretty much the bible when it comes to this style of investing.
He is the Chief Income Strategist at The Oxford Club and his credibility is undeniable.

Here is a podcast where Marc discusses his dividend strategy in general.
Over the years, Marc has become a very successful biotech trader.
I love his strategy of investing in companies that own the royalties to pharmaceutical drugs. Biotech royalty plays are his bread-and-butter and he seems to be extremely good at it.
He claims to have massively outperformed the S&P 500 quite dramatically for many years. As a trader, I know that this is totally possible, especially for an investor of Marc's caliber.
Marc Lichtenfeld Biotech Royalties Strategy
The idea behind the Marc Lichtendfeld biotech royalty investing strategy is that he buys companies that hold the royalties to FDA approved drugs.
These royalty companies don't do the R&D, marketing or sales for any of the actual drugs. They just hold a royalty agreement with the manufacturers. They might received anywhere from 0.5% to 20% every time the drug is sold at the pharmacy!
Not a bad passive business model for them, right?
They often hold dozens of royalty agreements for drugs that are already FDA approved. However, the real money is in the drugs that have NOT been approved yet.
Imagine what happens to one of these companies stocks when a new drug is approved and makes it to the market – when they hold the royalty agreements?
The stock of these royalty companies can dramatically increase every time a new drug is approved!
This is the secret to the Lightning Trend Trader strategy. Marc buys shares in these royalty companies and allows the catalyst events to drive the price up overtime.
Marc claims regular 3,000% returns! Sometimes even more. This is incredible.
LEARN HOW TO WIN 90% OF YOU TRADES IN 90 SECONDS!
 >> CLICK HERE TO LEARN MORE! <<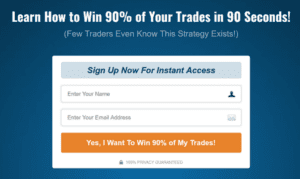 What is included in Marc Lichtenfeld's Lightning Trend Trader?
Marc Lichtenfeld Lightning Trend Trader gives you the experience of a world class biotech investment expert directly in your email inbox.
Here is exactly what you get with the service.

– Monthly stock research and recommendations. Marc usually sends out a couple of new company's that he thinks will be huge winners. He explains why in every detailed report.
– Email and SMS alerts of when to buy and sell.
– Access to viewing the Lightning Trend portfolio. This shows all the positions in the portfolio so that you can see what you can buy etc. The portfolio is constantly updated and any news that could be relevant is shared with subscribers.
– How To Become a Drug Royalty Millionaire in 1 Year report. Very hyped title….
LEARN HOW TO WIN 90% OF YOU TRADES IN 90 SECONDS!
 >> CLICK HERE TO LEARN MORE! <<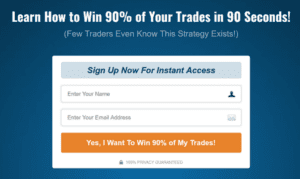 – The Genesis Cure: How to Profit From the Biggest Medical Breakthrough in History. A bonus report on what Marc considers to be one of the most exciting breakthroughs to invest in at the moment.

Lightning Trend Trader is probably aimed towards the more advanced investor in my opinion. At $4,000 a year, you will need to invest quite a bit in the stock picks to justify the cost.

Sure, you might get lucky and put $10,000 in and make 30X your money……but let's be realistic.
However, this is a system that appeals to people that are not full-time traders. The longer term time frames means that you can just buy and hold. So, if you have other work to do, the service does not dominate your time.
The system will work for people that want to see big percentage gains in a relatively short amount of time (weeks or months). It looks like most new traders would be able to follow the reports etc.
Bullseye Trades: Best Alerts Service

Every Monday at the market open, Jeff sends you his weekly Bullseye Trade.
2022 has been AMAZING for these Bullseye Trades!
(+50% to 300% per week in my experience)
Things I Like About Lightning Trend Trader
– Potential for truly life-changing profits
– Marc is a legend with an amazing track record
– The strategy is clever and easy to follow
What I DON'T Like About Lightning Trend Trader
– The advertising is very 'you will be a millionaire' if you just follow our advice. First, being a millionaire is not that unusual or impressive. Second, you will not be a millionaire from this service (anytime soon) if you invest $1,000 in the stock picks.
– The cost ($4,000) is a little intimidating for the new trader.
– The marketing material dwells on the potential 3,000% gains but doesn't mention the possible 50% downside that is always possible in these types of companies.
Lightning Trend Trader Review: Conclusions



My Lightning Trend Trader review found an interesting service that I am considering buying in the future. I love the idea and the guy behind the service is considered world-class at this style of investing.
Lightning Trend Trader is not a scam but it could represent a bigger risk than some other services. For example, I came across a few people on StockGumshoe (some more info here) that were saying they lost 50% of their accounts on a pick.
If the biotech royalty investing style interests you, be sure to check the service out here.
Let me know if you have any questions about this Lightning Trend Trader review.
Good Luck!
Russell
Bullseye Trades: Best Alerts Service

Every Monday at the market open, Jeff sends you his weekly Bullseye Trade.
2022 has been AMAZING for these Bullseye Trades!
(+50% to 300% per week in my experience)
I hope that you guys found this Lightning Trend Trader review helpful!