Graham Summers' Strategic Impact Review by Mark
Disclaimer: There are affiliate links on this page. This means that if you click through and purchase anything, I might earn a commission for the introduction with no extra cost to you. In no event will we be liable for any loss or damage including without limitation, indirect or consequential loss or damage, or any loss or damage whatsoever arising from loss of data or profits arising out of, or in connection with, the use of this website.
Through this website you are able to link to other websites which are not under the control of stockalertsreviewed.com. We have no control over the nature, content and availability of those sites. The inclusion of any links does not necessarily imply a recommendation or endorse the views expressed within them.
Come and join our free FACEBOOK group!
Mark joined the group last year and decided he wanted to participate in our reviews of stock alerts services.
Bullseye Trades: Best Alerts Service

Every Monday at the market open, Jeff sends you his weekly Bullseye Trade.
2022 has been AMAZING for these Bullseye Trades!
(+50% to 300% per week in my experience)
Here is the Graham Summers' Strategic Impact review……
Russell
FB Group and Free eBooks
Check out my Facebook Group for a community of traders that are interested in stock alerts services.
If you are interested in learning an options trading strategy with a 95% win rate……check out my store of free eBooks!
LEARN HOW TO WIN 90% OF YOU TRADES IN 90 SECONDS!
 >> CLICK HERE TO LEARN MORE! <<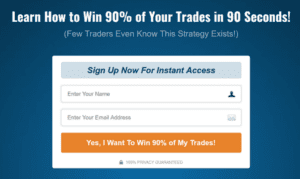 Why review stock newsletters?
One of my relatives asked me to invest $17,000 for her. I promptly lost 50% of her money — which is why I do more research now! My goal is to make smarter investments (and maybe help you invest wisely too). I try to write informative, honest, unbiased reviews. I am not paid by any financial company, and I purchase subscriptions with my own money.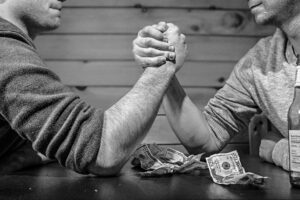 Fast Facts — Graham Summers' Strategic Impact
Strategic Impact is a stock investment newsletter written by Graham Summers. Strategic Impact  includes monthly issues, special reports/updates, introductory gifts, and an investment portfolio.
Author — Graham Summers
Cost — $49 for a six-month test drive
Contact — call 1-844-368-2923 or use the six-month test drive link here
Bottom Line
If you enjoy reading financial doom and gloom, then buy Graham Summers' Strategic Impact! If not, find a better newsletter.
Pros of Strategic Impact
Lots of bonus gifts, including a free book
Nice newsletter layout and design
Unvarnished opinions about the future of the American dream (uh, I mean nightmare)
Cons of Profits Unlimited
Even if Summers is correct, there are no quality solutions in this newsletter
The Strategic Impact Portfolio is one of the worst portfolios of any financial newsletter
The forecast of the newsletter is so bleak, why would anyone want to subscribe?
What is included with a Strategic Impact subscription?
12 Full Issues of the Strategic Impact Monthly Research Advisory — each newsletter includes at least one new investment idea to help people profit from massive shifts happening in the financial system
Weekly Updates — wondering what to buy, sell or hold? As a subscriber, you'll receive updates every single week on every important piece of news relating to the markets and any of the stocks I recommend
VIP Text Message Alerts — every time we send out actionable trade recommendations you can decide to receive a notification straight to your phone via text message that the alert is in your inbox
Members-Only Website — find access to several subscriber benefits, including an up-to-date portfolio of all open and closed trades, bonus reports, interviews and much more
Money & Crisis — daily e-letter covering everything from geopolitics to international trade to economics, and most importantly, how to make money from what's going on in the markets
FREE Book: The Everything Bubble — learn why the U.S. financial system is as screwed up as it is and what's coming next in the financial markets
FREE Report: Crash Proof: Four Invincible Asset-Protection Strategies for the Coming Collapse — discover the four simple strategies Summers uses to protect and grow wealth when America's financial extinction event hits on April 14
FREE Report: The Ultimate Home Protection Guide — a personal protection eBook written by ex-CIA operative Jason Hanson on how to safeguard your home, health, and wealth
LEARN HOW TO WIN 90% OF YOU TRADES IN 90 SECONDS!
 >> CLICK HERE TO LEARN MORE! <<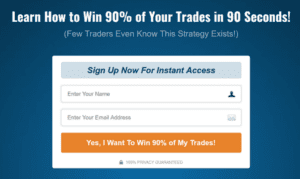 Bullseye Trades: Best Alerts Service

Every Monday at the market open, Jeff sends you his weekly Bullseye Trade.
2022 has been AMAZING for these Bullseye Trades!
(+50% to 300% per week in my experience)
Who is Graham Summers?
Graham Summers is the founder of Phoenix Press, and the president and chief market strategist at Phoenix Capital Research, an independent financial research firm based in Alexandria, Virginia.
He has been featured on NBC News, Fox Business, CNN Money, and Marketwatch when they want expertise on central banking and global financial markets. He has earned a reputation for predicting some of the biggest financial events in recent history. Let him tell you who he is and what he has done…
In fact, I'm on record not only calling the subprime mortgage meltdown and the financial crisis of 2008, but also the Greek sovereign debt crisis and Brexit. I'm proud to say that my research has allowed my followers to avoid the biggest financial meltdowns in recent history. For the last 15 years, I've been sharing my research with high-net-worth individuals, hedge funds, top-tier political advisors, and strategists at some of the largest financial institutions in the world. Two years ago, I started Phoenix Press at Three Founders Publishing because I needed to tell as many people as possible about a coming crisis that would be much worse than 2008.
What is Strategic Impact?
A monthly investment newsletter designed to terrify readers about the future of the stock market! It is a financial apocalyptic scare fest equivalent to an economic Mad Max. Here is verbatim copy lifted from the Strategic Impact sales page:
URGENT WARNING: From The Prophetic Analyst Who Predicted The Subprime Mortgage Meltdown… The Financial Crisis of 2008… The Greek Sovereign Debt Crisis… and Brexit…
AMERICA'S DEATH SPIRAL — On April 14, 2021, the U.S. will experience a $5.1 trillion financial extinction event. Learn the simple steps you can take to avoid the carnage. WARNING: The content below may be disturbing to some. Please proceed at your discretion.
And that pretty much summarizes the tone of this newsletter. Yikes!
Side Note from Russell: Don't miss my YouTube Channel where I give video reviews of stock alerts and investment newsletters!
YouTube Channel for Stock Alerts Reviewed
Bullseye Trades: Best Alerts Service

Every Monday at the market open, Jeff sends you his weekly Bullseye Trade.
2022 has been AMAZING for these Bullseye Trades!
(+50% to 300% per week in my experience)
What is the investment philosophy of Strategic Impact?
Frankly, I'm not quite sure. Summers is clearly pedaling doom and gloom (which makes readers feel they should exit the stock market, take all their cash out of the bank, hollow out their bedroom mattress, and store it inside to protect their nest egg).
I'm not kidding, this newsletter is like a financial Doomsday Preppers. The portfolio (which I'll cover in a moment) has 16 stocks listed — 11 of the 15 stocks are gold, silver, precious metals, or mining stocks. This makes sense if you believe a financial tidal wave is about to hit the global markets. Curiously, the remaining four stocks include three bloated American companies, plus an online pet supply store. You can't make this stuff up!
Strategic Impact appears to have no coherent investment philosophy (except panic). I've never reviewed a more pessimistic newsletter. Frankly, I'm not sure why anyone would subscribe to it — I'm not sure why I did!
My recommendation is to save your time and money on this one! And if you do believe the worst is yet to come, then cash out, buy a bunker, and hunker down because after April 14 America will be a very scary place.
By the way, why is April 14 so important? Listen to Graham Summers:
That's when two of the largest banks, JP Morgan Chase, and Wells Fargo, report earnings on the same day. Between these two banks, you've got $5.1 TRILLION in assets, which is an astounding 23% of US GDP. The world will be holding its breath to see those numbers because it will be a signal of what's to come. And when the news of an ugly chain of corporate/personal defaults and the resulting massive holes in the big banks' balance sheet hits, panic will set in, global liquidity is going to start drying up…just like it did in 2008 when Bear Stearns and Lehman Brothers troubles became public. And stock markets will crash in a spectacular fashion.
LEARN HOW TO WIN 90% OF YOU TRADES IN 90 SECONDS!
 >> CLICK HERE TO LEARN MORE! <<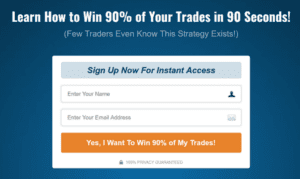 Real Subscriber Graham Summers' Strategic Impact Review

As a paid subscriber, here is my evaluation of Strategic Impact.
Why subscribe to Strategic Impact?
You shouldn't subscribe to it! Of course, this is only my opinion, but let me explain.
IF the financial tsunami Summers predicts actually happens on April 14, 2021, then you only have about two weeks from the time of this writing to prepare your lifeboat. Furthermore, IF this economic meltdown occurs, it won't matter if you DO what Summers suggests — all of your assets will wash away despite your best efforts.
Therefore, my recommendation is that you save your $49 and buy a defense weapon of some kind. You're going to need it while you roam the streets homeless after the collapse!
How is the Strategic Impact Portfolio performing?
Poorly! You can summarize the portfolio this way — invest your money now in terrible precious metal stocks that will wash away in the coming tidal wave of the collapse of the American financial system! In fact, this portfolio is SO bad investors might lose their shirt before the stock market collapses.
The Strategic Impact portfolio currently includes 16 stocks. As of the end of March 2021, only five of 16 companies in the portfolio were green (with the largest winner at +21.09% for a company you could have selected by reading the Wall Street Journal).
Because the Strategic Impact portfolio is so narrow in focus, there is no diversification (which increases your exposure and risk). 11 of 16 precious metals companies are red ranging in losses from -1.00% to -26.12%.
There is no justification for the stocks Summers selects. The portfolio is like a life raft of stocks intended to lift you above the rising economic tide. The problem is that this portfolio isn't a life raft, it's a leaky dinghy taking on water fast.
Bullseye Trades: Best Alerts Service

Every Monday at the market open, Jeff sends you his weekly Bullseye Trade.
2022 has been AMAZING for these Bullseye Trades!
(+50% to 300% per week in my experience)
Graham Summers' Strategic Impact Review: Conclusions
Is Strategic Impact worth the $49 fee?
No! I'm not a stock market wizard, but I predict you will torpedo your finances by following Graham Summers advice.
Final Grade — D
It is unclear to me how (or why) a financial analyst would write a monthly newsletter about "financial extinction."
Any guru who says that the stock market is going to dissolve into chaos and ruin yet wants you to buy precious metal stocks which will be worthless when this chaos and ruin comes, is NOT a guru you should follow.
My suggestion is readers should walk away from Graham Summers' Strategic Impact. Save your $49 because apparently you are going to need every penny of it!
Related Articles
Oxford Club Technical Pattern Profits Review
Jeff Williams Market Navigator Review
I hope that this Graham Summers' Strategic Impact review was helpful!