Insider Weekly Newsletter Review
Let's face it – the majority of stock picking services don't perform up to our expectations! I have a few products and services that I swear by….for example this awesome scanner, strategy and indicator system.
Side Note: Come and join our stock trading alerts Facebook group (How To Make Money With Stock Alerts Services)! We also have a Stock Alerts Reviewed YouTube channel which we hope are helpful.
As a new trader it's helpful to be part of a community of traders so you don't feel you are battling the market alone!
Disclaimer: There are affiliate links on this page. This means that if you click through and purchase anything, I could possibly make a commission without adding any extra cost to you.
LEARN HOW TO WIN 90% OF YOU TRADES IN 90 SECONDS!
 >> CLICK HERE TO LEARN MORE! <<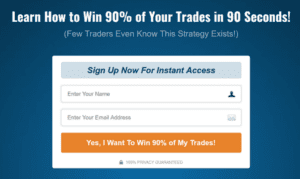 Insider Weekly Review
Insider Weekly is a service that I highly recommend. It is run by professionals that really know what they are doing. There is very little hype and the alerts actually work.
Imagine that?
The strategy is pretty simple – they look for stocks that have the potential to 10x in price because they are heavily beaten down.
You can check it out here. Sometimes they let people in for just $1.
The strategy sounds fairly simple. The trick seems to be finding sectors that are struggling and looking for stocks within those sectors.
When a sector is out of favor, the stocks within it are usually very undervalued for no 'real' reason. This gives them huge upside potential!
This is called Asymmetric Investing. The idea is to invest in stocks that are worth almost nothing – you can't lose much if they are so cheap! But, the potential exists for massive upside.
Contrarian investing requires creative thinking, market expertise, time devoted to conducting research, and the prioritization of long-term outlooks. It's a difficult practice that takes years to master and an investing style that can be easily derailed by the influence of short-term noise.
Warren Buffet is a good example of a contrarian investor.
Insider Weekly
Chris Macintosh runs the service. He is a professional money manager that specializes in getting results not hyping up a useless service.
Chris has been providing commentary on investment ideas for years – usually stocks that nobody else is talking about.
Unlike many investors, Chris looks for charts that look like death warmed up. You know the type? Just total blood baths. The type of chart most people would run screaming from.
I will discuss his strategy in more depth later on.
Who Runs Insider Weekly?
Insider Weekly is run by professional money managers. Chris Macintosh is the main guy and he is not one to bite his tongue. He is a straight shooter. Says it like it is.
He certainly doesn't come across as a salesman like so many of these guys do.
If you don't like people that are blunt and frank, you might not like Chris that much – but that doesn't matter because the guy can make money!

How credible is Chris?
Well, he has worked at many of the top financial institutions in the world. These include JP Morgan, Lehman Brothers, Robert Flemmings and many more. He has been trusted to oversee many, many, many millions of dollars over the years.
LEARN HOW TO WIN 90% OF YOU TRADES IN 90 SECONDS!
 >> CLICK HERE TO LEARN MORE! <<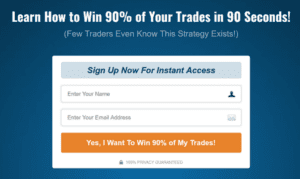 Chris is unusual in that he doesn't have a fancy education – he followed his passion for finance and worked his butt off to get into the investment banking world without an ivy league degree. He is exactly the type that you can imagine not wanting theoretical knowledge – putting experience and practicality before everything else.
From a few interviews that I watched while researching this article, I found that Chris has lives in seven countries and traveled a lot.
I think it is pretty clear that Chris has been around in this industry for long enough that he has many contacts worldwide that he can talk to about sectors etc. and get some great insights that the average person just doesn't have access to.
Brad McFadden



Brad does a lot of research for Insider Weekly. This is a crucial part of the service and he doesn't get enough credit for it in my opinion!
Brian and Chris both grew up in South Africa.
Both of these guys have extensive experience managing high net worth clients funds at big institutions and firms.
While Chris is the face of Insider Weekly – Brad is crucial to the programs success.
How They Get Asymmetric Returns
Chris and Brad look for the sectors that are undervalued for 'unfair' reasons. These reasons can range from society just consider them to be unimportant at that particular time to something political.
Brad has called the stocks they buy 'absolute toxic waste'! This pretty much sums it up. This style of contrarian investing is a bit like venture capital investing. Most stocks that they buy won't come to anything.
However, the 1 out of 4 that DOES will make massive returns. The winners are much bigger than the losers. The trick is to just find the winners….
Weekly Insider Top-Down Strategy
Here is a high level overview of how they find the sectors and stocks they invest in.
They look at fundamental analysis of sectors such as capital flow in and out, the supply and demand and any global political winds that might effect it.

Once they have found a sector that they believe offers the massive reward and smallest risk they have to figure out the most effective way to position themselves.
For example if they identified cryptocurrency or blockchain as a good idea (I highly doubt it as this sector is OVERLY hyped and popular at the moment, the exact opposite of what they look for!) then they would have to figure out how to invest. Should they buy bitcoin or companies that depend on the blockchain technology?
Should they buy and index fund or individual companies. The list is endless.
Since they are looking for companies that are massively under-valued (but still doing well financially in that they don't have a ton of debt. etc.) they look for stocks that are down 90% from their highest price. If they have survived these hardships, they are potentially good candidates.
LEARN HOW TO WIN 90% OF YOU TRADES IN 90 SECONDS!
 >> CLICK HERE TO LEARN MORE! <<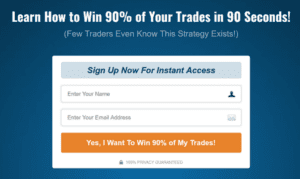 What is Included with Insider Weekly?
This is a very interesting newsletter. As the name suggests it comes out every week. Each issue has a sunset pic send in from a subscriber – what a nice touch!
The newsletter is pretty long and in-depth. They can be up to 40 pages discussing the potential investments etc. Chris gives a high level overview of the macro economics governing their ideas at that moment.
It is pretty interesting stuff, especially the discussions on inflation etc. While this can be a little disheartening in these times of significant inflation and poor global outlook – Chris is good at using the bad and spinning it into amazing investment opportunities.
Insider Weekly is particularly important in today's world. While we are experience significant negative issues like inflation etc. there are still areas to make massive profits. This is where Chris comes in!
The real essence of what you get when you for Insider Weekly is what Chris is seeing from a perspective of a seasoned fund manager. There really is nothing more valuable than that!
The investment ideas are presented at the end of each discussion. These are five of the best longer term investments aimed to capitalize on the current situation. These are where the potentially massive returns are!
Weekly Insider Review: Conclusions
If you are looking for a no-nonsense investment service, then this could well be for you. Chris says it like it is and his results speak for themselves. It is really refreshing in this industry to have this approach without the overly hyped marketing that is rampant throughout the stock trading industry.
If you are going to invest with this service, then you should be aware that many of the ideas will flop but they will be outweighed by the few that do work – sometimes massively!
This is a longer term approach and you will most likely learn a ton about macro fundamental analysis as a subscriber.
Overall, I highly recommend Weekly Insider if you are interested in this style of investing.
Russell
Related Articles
Mark Sebastian's Profit Revolution Review
Chris Macintosh Weekly Insider Review