Jason Bond Daily Strike Review
Disclaimer: There are affiliate links on this page. This means that if you click through and purchase anything, I might earn a commission for the introduction with no extra cost to you.
Daily Strike is an exciting service from Jason Bond. In the service, he sends out details every morning (around 9:30 ET) on just one trade he is placing or will place that day.
I like simple services like this because you know what to expect. It's simple and not overwhelming.
50% OFF using coupon code 'STRIKE50' at checkout!
> >You can sign-up for Daily Strike here for 50% OFF using STRIKE50 coupon<<

Free Resources
Here are some very valuable eBooks covering everything from how to choose a broker to trading oil futures and everything in between!
Check out my FREE eBooks all about trading!
LEARN HOW TO WIN 90% OF YOU TRADES IN 90 SECONDS!
 >> CLICK HERE TO LEARN MORE! <<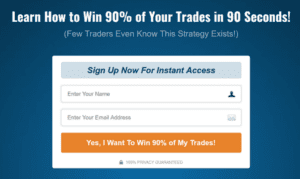 The Complete Guide to Day Trading FREE EBOOK!
For a limited time, Markus Heitkoetter is giving away the electronic version of his bestselling book "The Complete Guide To Day Trading"
It's 296 pages and full of tips, tricks and practical information that you can use right away in your trading.
Click here to download the eBook now.
Rockwell Trading PowerX Optimizer Reviewed
Stock Alerts Reviewed Facebook Group
Come and join my Facebook Group where we discuss all the different alerts services!
Jason Bond Daily Strike Review: Who is Jason Bond?
Jason Bond is a day and swing trader. He has been trading for over 10 years and specializes in small cap stocks and options trading strategies.
Jason was a school teacher before he discovered trading and partnered with Jeff Bishop to start Raging Bull in 2010.
Jeff Bishop has several great trading services as well….my favorite is called Bullseye Trades.
I highly recommend checking out my RagingBull Bullseye Trades review!
Jason is known for providing high quality stock and options education services at Raging Bull.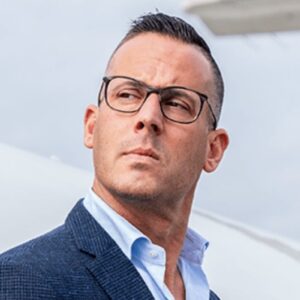 Jason Bond Daily Strike Review: Video lessons
Jason sends you 10 very important, concise video lessons teaching what he is looking for in the penny stocks and options he presents in the Daily Strike.
There is also dozen of video lessons on a lot of different trading topics that are very useful.
You can sign-up for Daily Strike here.
Jason Bond Daily Strike Review: What to Expect ?
This is primarily a swing trading service. The trades that Jason is taking are generally held for 1-2 weeks.
Jason trades a variety of different strategies in this service.
He will trade…..
1. The stock.
2. Calls or Puts.
3. Spreads (e.g. vertical put spreads or Bull Puts).
LEARN HOW TO WIN 90% OF YOU TRADES IN 90 SECONDS!
 >> CLICK HERE TO LEARN MORE! <<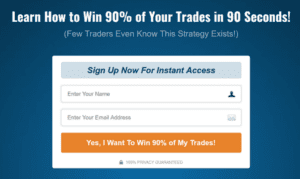 The goal seems to be to target 10% to 20% profits on a trade that works. The majority of trades are straightforward – you simply buy the stock, options call or put.
However, Jason also implements more advanced strategies such as Bull Puts.
A bull put spread consists of one short put with a higher strike price and one long put with a lower strike price. Both puts have the same underlying stock and the same expiration date.
You have to be comfortable with these slightly more complex strategies to gain the most from Daily Strike in my opinion.
Here is a typical alert….
'Tuesday's Daily Strike: Gap recovery and go on AMTD looking for $8 support and a move back up into the afternoon, possible gap play. Range to $14's if it works off the base support.'
Jason doesn't hold your hand through these trades and encourages you to manage the trade by yourself. So, this service is for people that want spoon fed a daily idea to check out every morning.
Subscribers often get more extensive emails about the mornings trade idea. Here is another example….
'ADN Fibonacci breakout
Jason Bond on June 29, 2022 at 09:27 AM
Good morning,
I've been following ADN for a week now and like this to squeeze into the weekend. It's in play above the 61.8% fibonacci (watch lessons) and has big range if it works. For me that's a stop of $2.20 or so and goal of $3's trim and trail if it starts popping. 
Alert to follow.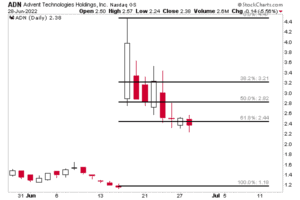 NOTICE: I've not bought PTON Calls from Tuesday's Daily Shot, yet, but am looking to do so today. When I do, I'll issue a pre-alert before I buy. 
Back in February rumors circulated that PTON might get bought. Shares popped to about $40 and have since drifted to $10 where we are today. Not much has come of that takeover chatter but given their huge footprint, I do believe it's a very real scenario at these levels. 
The chart pattern is the real driver for me though, because speculating on takeovers is not a good strategy, but certainly nice to have in the backdrop.
Today's Daily Shot is $12 PTON Calls for September around $1.67.
Jason Bond'
Jason Bond Daily Strike Review
What do you get for $299 per quarter?
Jason Bond Daily Strike Review: Conclusions
I hope that you have found this Jason Bond Daily Strike review helpful. I think it's a great service if you are looking for a trade alert every morning at a set time.
You have to be able to trade more sophisticated options strategies to make the most of the this service.
You can sign-up for Daily Strike here.
Russell
Related Articles
Jason Bond Wall St Bookie Review
Jake McCarthy Trading Crypto Raging Bull Review
Mobile Closer Raging Bull Review
Weiss Ratings NFT Wealth Builder Review
Jason Bond Daily Strike Review