This is a guest post from Malcolm, a moderator in our stock alerts Discord group. He is a very good trader (especially with options contracts). Here is Malcolm enjoying the beach.

SideKickTraders Swing Trading Review
Come and check out my reviews on all the different stock alerts services on my YouTube channel! Don't forget to subscribe!
FACEBOOK GROUP: FREE FOR EVERYONE TO CHECKOUT OTHER PEOPLE'S OPINIONS ON STOCK ALERTS SERVICES!
Russell
The Stock Market can be brutal to new traders who don't know their way around technical and fundamentals. One quick google search will tell you that more than 80% of day traders lose money. The percentage is a lot higher for new traders.
So then, what is the best way to invest in the stock market to gain wealth?
The simple answer is, invest long term in companies you believe in.  It can be scary to put all your money in a new company you don't know much about or trust someone else to manage your money for you.
Side Note: Come and join our trading Discord group where we alert winning morning gap trades in real-time every morning for 20 mins at the open! We have a ton of highly accurate alerts from professional traders and algo systems as well!
Disclosure: There are some affiliate links below, but these are all products I highly recommend. I will get a commission from anything that you purchase after clicking through a link on this page.
One trade a day 9:30am ET to 10am ET (80% – 90% win rate!). Spend the rest of the day chilling! Join SideKick Traders HERE!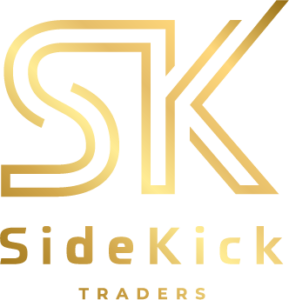 But what about investing money in ETF's that have proven year after year to be profitable?
An exchange-traded fund (ETF) is an investment fund that holds assets in multiple companies. The best performing ETF of 2020 was ARKG with a return of 185.32%. Its average 3-year return is 36.73% compared to 20.22% of its competitors.
As I write this article on January 7th, 2021, ARKG is currently trading 102.97 which is already up 2.1% for the year. ARK investments have many ETF's that have all outperformed most of the other ETF's and mutual funds over the past couple years.
They are constantly buying and selling assets and open about their transactions. Their website gives you the opportunity to keep track of their transactions by simply signing up to receive their daily updates via email.
I currently own 100 shares of ARKG at an average price of $89.21. My total profit per share is $13.76 and total profit for 100 shares is $1376.
As a trader, I dabble in long term investments, swing trade stocks and options, as well as scalping options at market open. As an option trader, I have learned that some of the best ways to make a passive income is to be the seller and not the buyer.
ARKG currently gives you the option to buy or sell contracts for 5 expiration dates.
Selling Option Premium
To keep things simple, I won't go into details of the various types of option trading but will focus on just selling premium.
One of the best options sellers is a guy called David Jaffee, the guy has a 90% success rate! Check out his education and alerts service here for more info.
As the owner of 100 shares of ARKG, I can sell an option contract 5 times a year to sell my shares for a certain price per share.
By doing so, I collect a premium that I get to keep.
Check out the table below for more details of what I mean….
For example, I can sell the $109.21 strike price for a premium of $148. If ARKG finishes the trading day on January 15th at $109.21 or above, my shares will sell for $109.21 a piece.
This is a total profit of $2000 on my shares plus the $148 I collected in premium. If ARKG does not finish at $109.21 or higher on January 15th at market close, I still get to keep my $148 I collected.
By continuously reinvesting part of your income into ETF's like ARKG and selling calls, you will be able to generate wealth over time.
Here is a quick example to show how this strategy would work:
| | |
| --- | --- |
| Initial Investment | $10,000 |
| Monthly Investment | $250 |
| Yearly Interest rate | 36.73% |
| Total investment input over 12 years | $46,000 |
| Total profit over ten years | $1,360,467 |
To sum this table up, an initial investment of $10,000 in ARKG, with a monthly investment of $250 per month over a period of 12 years, will yield to about $1.36 million dollars in profit. You will be turning $46,000 of total investments to $1.36 million in profits.
This does not include selling premium with the shares that you own through the 12 years. Now let's say that you don't have $10,000 sitting in your bank account but you are able to start with an investment of $2,500 and invest $150 every month.
You will be able to turn an investment of $24,100 over a period of 12 years into $550,903 in profits. Something to think about and put into action for the future.
Summary
If you are reading this in your twenties or thirties, it is something to think about to invest in your future. If you are a parent, this is a good investment for your children's future. Keep in mind, that this is my opinion, and I am not a financial advisor.
There are several other stocks or ETF's you could choose to use this strategy with. A couple other tickers that I like are ARKK, ARKW, QQQ, and ARKF.
Compared to ARKG, ARKK is the most popular ARK ETF and allows for weekly call options that can be sold which allows for more opportunities to collect premium and make a passive income while long term investment.
Discord Trading Group
Now if you are like me and would like to also actively trade during the week, come check us out on the discord.
Many of us trade for a living and share our trades ideas with the group. Our discord offers many services like selling premium, spreads, live trading at market open, swing trading stocks, golden AI and algo bots, and many more. There is a month-to-month subscription with a cancel anytime policy.
I do daily morning 'gap trade' alerts that have a 90% win rate. These are done on Zoom with screen sharing and real-time commentary. Here are some of my recent results…
Related Articles
Simba Stocks Review (REAL Subscriber!)
T3 Live Newsbeat Bandits Program Review (REAL SUBSCRIBER)