My Top 5 Trading Alerts Services and Tools
Disclaimer: There are affiliate links on this page. This means that if you click through and purchase anything, I might earn a commission for the introduction with no extra cost to you. In no event will we be liable for any loss or damage including without limitation, indirect or consequential loss or damage, or any loss or damage whatsoever arising from loss of data or profits arising out of, or in connection with, the use of this website.
Through this website you are able to link to other websites which are not under the control of stockalertsreviewed.com. We have no control over the nature, content and availability of those sites. The inclusion of any links does not necessarily imply a recommendation or endorse the views expressed within them.
Many people ask me what my Top 5 Trading Alerts Services are. I usually recommend services that I am personally either involved in running or that I know the people involved well.
This is because I highly value transparency and honesty. It's much easier to recommend a service to someone if you know that they will get value from it.
However, I highly recommend that you do your own due diligence before signing up for any alerts service. As traders we do this daily with our investment ideas and this should be the same for every service/tool that we use.
However, it is worth looking deeper than just online reviews – often these have an agenda or only reflect the extreme biased opinions.
Sometimes personal vendetta's come into play giving a service an overly negative review for example.
It is well-known that most people leaving reviews online are the unhappy customers – which will often taint the overall picture of the service or product. I always try to test the product myself – before judging it.
With that being said…..let's get started with my favorite alerts services!
1. Bullseye Trades from Jeff Bishop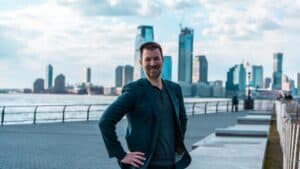 Full track record and review here.
Best for: Options swing traders (buyers) on a budget that want a very high win rate and large % wins.
>>Sign-up here for Bullseye Trades<<
2. SideKickTraders Discord
This was the first service that I was the co-founder. This server is great for day trading options.
Given that I am co-owner of this service I know the quality of the people involved – very transparent and authentic.
Best for: Options day traders.
>>Sign-up here for SideKickTraders<<
3. ThetaTraderz Discord
I partnered with my friend Lance on this service. Outstanding alerts and educational service focused on selling options and spreads to collect the premium.
Sign-up here for ThetaTraderz<<

4. Lightning Alerts from Jason Bond
Small-cap swing trading at it's best – learn more about it here! Jason has been trading for more than 10 years and it an expert in this field.
5. Market Navigator by Jeff Williams
Market Navigator by Jeff Williams is a daily Spy trading service with live streaming. The service is very transparent, and I've learned a lot from listening to Jeff in the mornings.
Even if I'm not trading Spy that day, it helps keep me aware of how the market is moving etc.
I wrote a full review of the Market Navigator service here.
Top 5 Trading Alerts Services: Conclusions
There are so many services and tools out there. Many are great and a few are probably scams. These five alerts services are my favorites, but you should check out all your options because what works well for one person may not be the best service for another.
This is the interesting thing with alerts services – one person will LOVE a service like Bullseye Trades but then someone else will swear by a different one. Different trading styles can really make a huge difference to which service works the best for you.
Russell
Related Articles
Jeff Williams Ape Hunter Review
Benzinga Options Reviewed (90% Win Rate?)
My Top 5 Trading Alerts Services and Tools