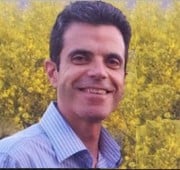 Benzinga Options Review
Disclaimer: There are affiliate links on this page. This means that if you click through and purchase anything, I might earn a commission for the introduction with no extra cost to you. In no event will we be liable for any loss or damage including without limitation, indirect or consequential loss or damage, or any loss or damage whatsoever arising from loss of data or profits arising out of, or in connection with, the use of this website.
Through this website you are able to link to other websites which are not under the control of stockalertsreviewed.com. We have no control over the nature, content and availability of those sites. The inclusion of any links does not necessarily imply a recommendation or endorse the views expressed within them.
Side Note: Come and join our stock trading alerts Facebook group (How To Make Money With Stock Alerts Services)! We also have a Stock Alerts Reviewed YouTube channel which we hope is helpful.
As a new trader it's helpful to be part of a community of traders so you don't feel you are battling the market alone!
Bullseye Trades: My Favorite Swing Trading Service
Don't miss Bullseye Trades – one of the best options alerts services I've ever been subscribed to! Full review and track record here.
LEARN HOW TO WIN 90% OF YOU TRADES IN 90 SECONDS!
 >> CLICK HERE TO LEARN MORE! <<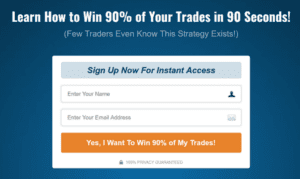 What is Benzinga Options Service?
The Benzinga Options Service is a subscription-based service that provides traders with actionable options trading ideas.
The service offers two different types of options trading recommendations: short-term and long-term. You will get a high-probability option trade with a full analysis (twice a month) to enhance your education and learn the winning options trading formula.
Except the 'full analysis' claim is a total joke!
Here is an example of a 'full analysis' trade alert…..
'Markets are a bit too happy right now. Today the VIX (fear index) is still green, yet markets have recovered to green as well.  It is not ideal to start new longs.
However, I offer the idea of taking an INTC long position. This is the cheapest I've seen it in years.
IMPORTANT NOTE:  I would not go all in. I want to leave room for a dip if the market decides to dip a little this or next week.
I am offering a straight call position, but I will also offer a debit call spread (for those who can, it's a more milder / more hedged way of doing this).
Trade #1: Long Call
9/16 INTC 37.5 Call
Limit $1.40
Trade #2: Debit Call Spread
BTO 9/16 INTC 37.5 Call
STO 9/16 INTC 40 Call
Limit Debit $0.79′
Not exactly a fully detailed explanation!
But according to them – short-term recommendations are typically based on technical analysis and are meant to be held for a few days to a few weeks. Long-term recommendations are based on fundamental analysis and are meant to be held for a longer period of time, usually several months to a year.
Benzinga experts have spent 11 years constructing the Benzinga Pro platform to power their alert trade services.
According to them it's the only newsfeed that permits Benzinga top analyst, Nick Chahine, to deliver double digit gains with an average success rate of more than 90% on his recommendations.
Which is very unusual in this industry but it's possible with their innovative market timing system that blends the quickest newsfeed with expert trade analysis and setups.
This allows Benzinga Pro members to get an edge in the market by acting before other investors.
The service also includes a number of features that are designed to help traders make more informed decisions such as custom watchlists, price alerts, and stock scanners. These are not included in the simple Benzinga Options service though.
Many investors only realize profitable opportunities after the prices have already surged.
Benzinga has a big advantage that is achieved by combining the fastest newsfeed in the market with trade alerts from Benzinga top analysts.
Bullseye Trades: Best Alerts Service

Every Monday at the market open, Jeff sends you his weekly Bullseye Trade.
2022 has been AMAZING for these Bullseye Trades!
(+50% to 300% per week in my experience)
Benzinga Options Review: Who is Nick Chahine
Nick Chahine is the head of research at Benzinga. He has more than 11 years of experience as a professional trader and global market strategist.
He is a sought-after speaker on topics such as options trading, volatility, and technical analysis.
Nick has been featured in numerous publications such as Forbes, CNBC, Yahoo Finance, and Investor's Business Daily.
Nick has an success rate of 90% on credit spreads, even though he is not from Wall Street. He used to work in the corporate finance world before he became a full-time trader. In 2000, Nick started an internet venture as CFO/COO.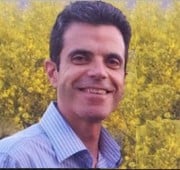 His efforts paid off sufficiently to allow him to start his own hedge fund and pursue his life's interests: the stock market. He has been perfecting his talents since then, earning money from market investments.
When he can discover an opportunity, assess the risks, and then set it up to achieve its greatest potential, he considers it a success.
He feels that his varied background (Electrical Engineer with an M.B.A.) contributes to his success: because of his engineering degree, he has an advantage when it comes to technological trades (most of our world is technically based these days).
His graduate degree in economics gives him the ability to assess macroeconomic issues and their impact on our financial world.
Nick also runs another service called Create Income With Options Spreads that looks really good.
Benzinga Options Review: What Do You Get?
This is a fairly aggressive trading style using options to leverage returns.
Here is what you get….
Two new options trades each month
Nic Chahine's options alerts are delivered every two weeks.
Swing Trades
Perfect for all portfolio sizes: Trades with definite holding periods that range from 1 week to 3 months
Easy Trades with Advanced Suggestions
For maximum versatility, simple call and put trades come with additional spread approaches.
These are high-probability option trades based on Nick's real-life trades. They also provide education on the strategy to help you become independent. You get all the info you need to execute the trades (e.g. strike and expiration dates).
They claims a 91% win-rate and an average 23% a year return on these options trades. No way to verify this easily and honestly I'm not impressed!
PLUS THERE IS A 14 DAY FULL REFUND GUARANTEE IF YOU ARE NOT SATISFIED!
LEARN HOW TO WIN 90% OF YOU TRADES IN 90 SECONDS!
 >> CLICK HERE TO LEARN MORE! <<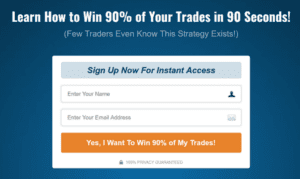 Benzinga Options Trades Review: Conclusions
With this program you get access to Nicks Starter Edition Options Trades (typically sent out 15th and last day of month). He gives you the ideal Strike Price & Expiration Date for every trade.
You also get Market Analysis and insights so you always know what he is doing and why. He includes some education on his strategies to help you become an independent options trader.
Honestly, I don't recommend this despite the low $97 a year price. You only get a couple of trades a month and from what I can see they are nothing spectacular. The trade thesis is a joke with almost no details given!
I'd buy something like Bullseye Trades for one great swing trade a week (that only lasts a few days) with a complete analysis.
Russell
Bullseye Trades: Best Alerts Service

Every Monday at the market open, Jeff sends you his weekly Bullseye Trade.
2022 has been AMAZING for these Bullseye Trades!
(+50% to 300% per week in my experience)
Related Articles
InTheMoneyStocks Verified Investing Alerts (Review)
Jeff Bishop Bullseye Unlimited Review
Kiana Danial Reviews of Invest Diva
Benzinga Options Review