Deal Hunters Alliance Review (Chris Graebe)
Please note that some of the links on this website are affiliate links. This means that, at no additional cost to you, we may earn a commission if you click through and make a purchase. We only promote products or services that we believe will be helpful to our readers.
Want 1,000,000% ROI investing in private equity deals?
Chris Graebe and the Weiss Ratings team have a new service out called Deal Hunters Alliance. I've done several reviews of Weiss Ratings over the years as I am a 'legacy' member to all of their services.
I've included links to these other Weiss Ratings reviews in the related article section at the bottom of this article.
Free Resources
I test and review alerts services full-time and you can keep updated on what I'm on my social media…
My Facebook group where we discuss alerts services.
I hope that these will help you!
If you are looking for my top 5 trade alerts services click here!
Deal Hunters Alliance Review: What is it?
Deal Hunters Alliance is a monthly financial newsletter curated by Weiss Ratings, led by the visionary Chris Graebe.
This exclusive newsletter is designed to unveil the most promising investment opportunities, including potential stocks that could rival the success of industry giants like Uber, Airbnb, or Tesla.
Imagine being one of the early investors in companies like Uber, Airbnb, or Tesla before they became public.
With Chris and his team's relentless pursuit, they scout for lucrative pre-IPO deals and offer these opportunities to subscribers of Deal Hunters Alliance.
In the past, pre-IPO investing was limited to a select few, but thanks to recent regulatory changes, even ordinary investors can now partake in pre-IPO funding rounds. This means you could gain early access to the next potential unicorns, just like Uber, Airbnb, or Tesla, before they go public.
>>Learn more about Chris' Deal Hunters service HERE<<
Deal Hunters Alliance Review: Who is Chris Graebe?
Meet the driving force behind Deal Hunters Alliance, Chris Graebe – a seasoned private deal investor with an impressive track record spanning over a decade in the industry.
Chris possesses a unique talent for uncovering hidden gem startups and strategically investing in them before they hit the public markets.
This presents an incredible opportunity for you to potentially amass substantial wealth by identifying the right startups before their value skyrockets.
Chris's investment prowess is substantiated by his early involvement in ThisWayGlobal, Beat Box Beverage, MC Squares, and other prominent startup names.
With a portfolio boasting over a dozen startups valued at a staggering $400 million and counting, his success speaks for itself. However, it's impossible to verify any of these claims.
Now, in a strategic partnership with Weiss Ratings, Chris is ready to share his time-tested investing strategy with eager investors like you.
By subscribing here to Deal Hunters Alliance, you gain exclusive access to learn the intricacies of Chris's investment approach and how you can embark on your pre-IPO investing journey today.
EARN HOW TO WIN 90% OF YOU TRADES IN 90 SECONDS!
 >> CLICK HERE TO LEARN MORE! <<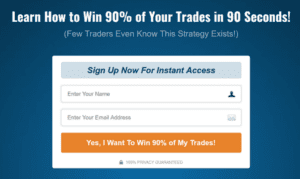 Deal Hunters Alliance Review: What Do You Get?
Chris and his team are going above and beyond by bundling a package of bonus reports, guides, eBooks, and more with all new subscriptions to Deal Hunters Alliance.
Subscribe here today, and you'll gain immediate access to this treasure trove of valuable resources.
Subscribers receive a monthly issue packed with invaluable investment recommendations, stock tips, and much more as a Deal Hunters Alliance subscriber.
But that's not all! Subscribing to Deal Hunters Alliance today also grants you exclusive access to a bundle of enticing bonus reports.
When I first logged in to the Deal Hunters Alliance Member portal, I could see all of Chris' video updates, Member announcements and investor dossiers on the 12 red pre-IPO deals he'll be reviewing every year.
You also get emails sent directly to your inbox with this information.
>>Learn more about Deal Hunters Alliance HERE<<
Private Deal Masterclass
One thing that I am finding very useful is the course that Chris includes in Deal Hunters Alliance. It's probably worth $1,000+ by itself (I think he even mentions it will be a standalone product in the future).
Private Deal MasterClass is a course on private equity investing, led by Chris Graebe, where he shares his experience investing in startups. The course aims to educate everyday investors on how to invest in the world of private equity, which has opened up to them since 2016.
The course covers topics such as valuing a startup, understanding key terms, finding deals, and using a simple formula to evaluate deals. Currently it has 12 video modules.
>>Learn more about Chris' Deal Hunters service HERE<<
Four Private Equity Deals per Year
Subscribers get a minimum of FOUR meticulously curated Alpha Round deals are selected annually by the team, ensuring careful consideration.
The potential life-changing impact of even a single successful deal is noteworthy. Recipients can anticipate receiving a minimum of four deals per year.
Additionally, each deal is accompanied by an exclusive Investor Dossier tailored for Alliance Members. This comprehensive document offers precise and easily understandable instructions regarding the utilization of the funding platform.
It also includes a well-informed and balanced evaluation of the opportunity and associated risks, a comprehensive overview of the unique characteristics of each deal, and a reasonable estimate of the time frame leading up to an IPO or buyout.
Furthermore, an additional eight runner-up deals are provided each year. Complete dossiers for these opportunities are also furnished, granting recipients the flexibility to pursue them at their convenience and in accordance with their preferred timeline.
You Are Paying for Due Diligence and Access to These Deals
Chris does a good job interviewing the founders both while he is screening them and their company AND for the subscribers to the Alliance. You are really paying for his work which does seem extensive (he also has a team helping him).
In the deals I have seen so far, Chris has gone to the company HQ while filming, interviewed the CEO, CFO and tested the product all while recording for the subscribers. He runs live events where you can speak to the company founders directly and even do field visits.
Deal Hunters Alliance Review: Price
The price for Deal Hunters Alliance varies and it's best if you just go and check the price for the service HERE as it could change to anything by the time you are reading this….
Deal Hunters Alliance Review: Frequently Asked Questions
Q: How much do I have to invest in a deal? 
A: This all depends on you. Some deal's minimums can be as low as $100. This trading strategy is designed so that you need to decide your risk tolerance and amount allocated. These are all recommendations to tailor around your personal strategy and comfort level. If you want to allocate $10,000 or $100 on a particular trade, that's up to you.
What's especially important to remember is that this is not a portfolio. It's a model portfolio designed to give you trade ideas, if you choose to act on them.
That said, this expert strategy is highly informative and especially empowering for all investors looking to get into the crowdfunding space.
Q: When will I see a return on my investment? 
A: This will vary, and it all depends on each deal. Some can be quick, like an exit or IPO, but generally, the average startup sees an exit anywhere from 5-7 years. Remember, this is a risky space, but with that risk comes incredible possible opportunities and rewards. As with any investment, there's always a chance you could never see a return.
Sometimes you'll have to be patient, and other times you'll potentially see a return very quickly.
>>Learn more about Chris' Deal Hunters service HERE<<
Q: What are the criteria for recommendations in Deal Hunters Alliance?
A: Each recommendation subscribers receive will pass two layers of due diligence: Chris' exhaustive criteria and independent third-party evaluations from an investment bank that has served over 500 institutional and high-net-worth clients in 30 countries. Only the very best private deals make it through.
Plus, Alliance Members are entitled to Members-only private deals negotiated by the team. These benefits will vary for each deal, but they include special discounted rates for shares in private companies, meaning you can get in cheaper than non-Members.
EARN HOW TO WIN 90% OF YOU TRADES IN 90 SECONDS!
 >> CLICK HERE TO LEARN MORE! <<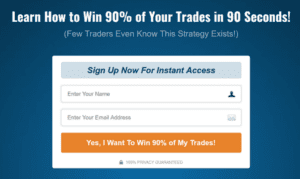 Q: International deals? Is it possible for someone outside the U.S. to take part in these kind of deals?
A: There are tons of great domestic companies, so they keep the focus in the U.S. However, if they see a good deal outside the U.S. (say, in Canada), they will do the usual due diligence. Ultimately, the best deal will always win when it comes to what is recommended.
With Reg-CF deals it's wide open for all U.S. based investors.
When it comes to international investors, it can be choppy at times. The main reason being that most countries don't have rules around this space … which can be a headache for founders to make sure they are communicating with international investors.
When it comes to Reg-A+ deals- anyone from anywhere can invest.
Deal Hunters Alliance Review: Conclusions
This service is very different from any other stock or option alert service. It's designed for people that want to dive into the private equity market with the hope that they can capture massive % gains pre-IPO. Chris Graebe and his team seem to do a great job working hard to find the best companies to invest in.
However, there is no obvious way to verify the services track record as it's only a year old and most deals take many, many years to come work out.
I think that if you approach this service from the point of view that you are joining an educational community to learn how to find these deals and to have some exclusive deals showcased to you for potential investment – you will find a lot of value here.
It's a service I'm in but I'm not sure I will be using it much as I'm more of an active trader.
However, I might live to regret that if one of the Alliance deals goes up 1,000,000%!
>>Learn more about Chris' Deal Hunters service HERE<<
Good Luck Trading,
Russell
Related Articles
Jason Bond Small Account Journey Review
Why Trade SPX 0-DTE Options? [REVEALED!]
Weiss Ratings NFT Wealth Builder Review
Weiss Ratings Review – Are They Legit?
Jeff Williams Raging Bull Review
Deal Hunters Alliance Review