Don Kaufman TheoTrade review. Scam or legit?



I came across TheoTrades (co-founded by Don Kaufman) last year. I thought i'd do some research and figure out if the courses that they offer might be useful.
FREE LIVE TRAINING SESSION WITH LANCE!
Do you have trouble deciding which stocks to trade everyday?  Have you chased the hottest penny stock pump only to end up getting burnt? 
We are running a LIVE TRAINING session to show you how to become consistently profitable.
You just need to know….
How you can get consistent passive income by trading ONE ticker. We will show you which one in the webinar!
Why you don't need to be glued to the computer to trade this strategy.
How to achieve a 90%+ win rate and only trade a few minutes a day.
We will be explaining Lance's THREE core options strategies and revealing an exciting NEW strategy that he has started teaching students.
Come and join us on Wednesday November 3rd at 9pm ET to learn how Lance beats the market month after month!
SIGNUP BELOW TO GET SOME FREE TRAINING FROM LANCE AND REMINDED ABOUT THE WEBINAR!

Disclaimer: There are affiliate links on this page. This means that if you click through and purchase anything, I could possibly make a commission without adding any extra cost to you.
************************************************************************************************************
SIDE NOTE: MY favorite options alerts service is a new one I co-founded. It's called SideKickTraders and we do some great options and stocks trading.

**********************************************************************************************************
About Don Kaufman and TheoTrade
Don Kaufman is well-known options trader. He has over 20 years of experience trading stocks and options. That is a lot of experience!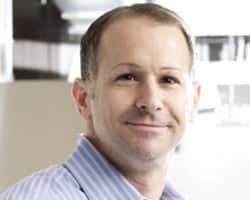 I found out that Don started his educational career at TD Ameritrade. He was the lead on developing the awesome ThinkorSwim educational material.
This gives him a lot of credibility in my eyes.
Is Don Kaufman a 'scam'? No, he clearly is a great trader and educator.
Don Kaufman TheoTrade Review: What is it?



TheoTrade is a live trading chatroom and a video course archive (its massive!) for which you pay $99 a month.
The material is well organized and allows you to work through it systematically. This is the advantage to buying access to educational material rather than trying to piece it all together for free online.
It looks like the educational material is taught by four different traders with different strategies – this allows you to find what might work best for you.
Don Kaufman's Trade Alerts and Classes



When you join TheoTrades you can expect Don to send out a couple of text alerts per week.
You also get access to live trades and a chatroom. Very nice feature!

On the live stream you will most likely see Don doing a few trades a day. You also get a pre-market prep video.
TheoTrade Classes
Really, everything you could ever want to know about trading options is somewhere in these classes.
There is 10 hours of education on almost anything you can think of (e.g. each of the Greeks are covered in detail).
All the different strategies are covered in-depth.
Honestly, this is a one stop shop for options education!
The Rebel's Guide To Trading Options by Don Kaufman
You can get The Rebel's Guide To Trading Options by Don Kaufman for FREE HERE.
It is a 50 page eBook that covers a range of topics that rock the boat on the mainstream idea's about trading.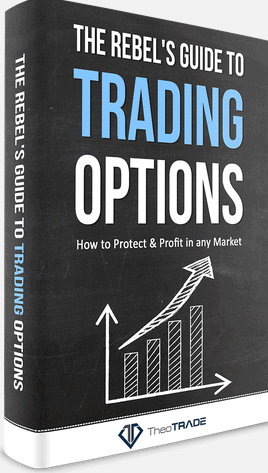 Here is a video I did on The Rebel's Guide To Trading Options by Don Kaufman…
Don Kaufman TheoTrade Review: Refund Policy
They offer a 365 day refund policy if you buy a single class. This is amazing!
If you buy the membership, which gives you access to all the classes and coaching ($99 a month), there are no refunds.
Don Kaufman TheoTrade Review: Conclusions
Don Kaufman's TheoTrade service at $99 a month seems quite reasonably priced. You can find the live trading room etc. here.
If you are interested in daily learning, I think you will get a lot from this service.
There is over 4 hours of open coaching daily, from at least 3 different teachers.
It's live, you can ask questions etc.
Quant traders, technicals, day trade futures or option traders, each teacher has a special focus.
Everything is recorded and they have what seems to be 1000's of searchable keyword videos.
I like how they offer refunds on classes. Overall, I recommend checking out TheoTrade if you want to further your trading education.
Good Luck!
Wesley.
Related Articles
Don Kaufman Vomma Zone (Auto Expected Move) Review
Josh Answers Trading Fraternity Review
Hopefully this Don Kaufman TheoTrade review has been useful. Let me know in the comments below if you think Don Kaufman is a scam or legit! Do you think that there is a Don Kaufman TheoTrade scam?