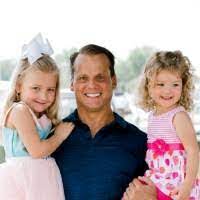 Spartan Trading Review
Welcome to my Spartan Trading review. Spartan Trading is an alerts service that alerts both stock and options ideas to members. They are also very education focused.
Disclaimer: There are affiliate links on this page. This means that if you click through and purchase anything, I could possibly make a commission without adding any extra cost to you.
PowerX Optimizer Reviewed Here…
You can check out the Spartan Trading website here for more info.
Check out my Facebook Group for a community of traders that are interested in stock alerts services.
If you are interested in learning an options trading strategy with a 95% win rate……check out my store of free eBooks!
*****15% DISCOUNT CODE FOR MY READERS!! IF YOU BUY ANYTHING FROM TRADE IDEAS MAKE SURE TO USE MY COUPON CODE 'STP15' FOR A 15% DISCOUNT!*******
Trade Ideas is far more powerful than TradingView. If you don't know much about Trade Ideas, check out my Trade Ideas review here.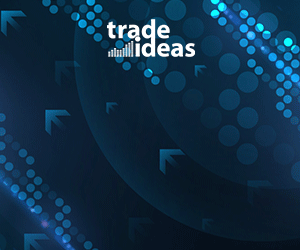 Who Owns Spartan Trading?
Spartan Trading is owned by Allen Barbarich. He is a trader, investor and entrepreneur living in Las Vegas, Nevada.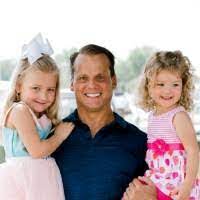 Allen has setup a great service in Spartan Trading. The mods have over 80 years combined of trading experience (including work at Hedge Funds etc.).
The Complete Guide to Day Trading FREE EBOOK!
For a limited time, Markus Heitkoetter is giving away the electronic version of his bestselling book "The Complete Guide To Day Trading"
It's 296 pages and full of tips, tricks and practical information that you can use right away in your trading.
Click here to download the eBook now.
The Spartan Trading Strategy
Spartan Trading is a fairly well-known name in the stock trading education world. Allen has a decent following on social media (here is his twitter account). He also offers some decent trading advice on his YouTube channel here.
The Spartan Trading strategy is focused on ensuring that every trade you take has the potential for a 3:1 risk to reward ratio. For example, if you are prepared to risk losing $1 then you have to be able to gain $3 if the trade goes in your favor. The difficulty is, of course as always, sticking to the rules!
Allen teaches that this WILL give you a high probability chance of being profitable in the longer term if you stick to it.
Spartan uses a combination of Fundamental, Technical and Macro Analysis in their trades.
Spartan Trading Review: Day Trading
There is a nice pre-market analysis that is often run – sometimes this is streamed for free on YouTube.
Their is a variety of mods (Beth, Spartan, Southbeach, Twins, MAV, and more!) and a lot of the accomplished members that give out a lot of different ideas for different plays every day.
Spartan teaches you how to figure out which of the plays will be right for you.
Spartan Trading Review: Swing Trading
Spartan Trading swing trading program is designed for busy professionals that can't sit behind a computer screen trading like crackheads. You get weekly swing trading ideas (both stocks and options). You get great guidance from the mods on every trade.
Swing trading is great because you can just check up on the positions periodically, making it a passive income generator. Well, assuming you are profitable that is…
Spartan posts his results on his Twitter page and website and they look really solid!
There is also a big educational element to this service and the mods are always willing to help people and genuinely want you to be successful.
In additional to great trade alerts and support, there is also an educational service with live webinars where they teach core trading skills. These are invaluable if you are going to be serious about improving you trading and making money consistently.
Spartan Trading Review: Education



Spartan Trading also sells a variety of different trading education programs.You can even get one-on-one coaching!
There are a variety of packages and its probably easiest for you to visit their website to find the different bundles and prices.
The prices vary from $49/month to hundreds of dollars for their more inclusive packages. I love the focus on education and coaching!
*****15% DISCOUNT CODE FOR MY READERS!! IF YOU BUY ANYTHING FROM TRADE IDEAS MAKE SURE TO USE MY COUPON CODE 'STP15' FOR A 15% DISCOUNT!*******
Trade Ideas is far more powerful than TradingView. If you don't know much about Trade Ideas, check out my Trade Ideas review here.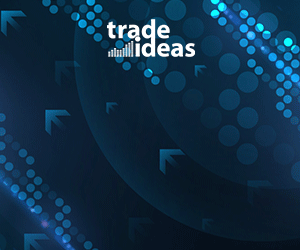 Spartan Trading Review: Conclusions
Spartan Trading team is outstanding. They offer so many different types of trading alerts and education. There is a strong focus on growing your account but keeping your exposure to the risk as low as possible.
They teach you to keep your losses small and help you learn the best times to enter and exit a trade. The educational library is extensive and is really a one-stop shop for most traders wanting to improve.
Allen also offers personal coaching to help you will all the issues that we always face as traders. The webinars he does are amazing.
Here is a summary of what Spartan Trading offers.
Extensive coaching
Access to different types of mentors
Live chat rooms
Risk management
Clear concise strategies
No annoying upsells!
Community support
Overall, I high recommend Spartan Trading. Check it out here.
Russell
Related Articles
Spartan Trading Review