Welcome to my Gorilla Trades Review. I am a REAL subscriber to the service.
There are many subscribers to Gorilla Trades in my Facebook group (How To Make Money With Stock Alerts Services) that can give you more info on the service. It is a rapidly growing community of traders where you can get REAL opinions on stock alerts services.
Disclosure: There are some affiliate links below, but these are all products I highly recommend. I won't put anything on this page that I haven't verified and/or personally used. I may received a commission if you click through a link and purchase a product or service.
FB Group and Free eBooks
Check out my Facebook Group for a community of traders that are interested in stock alerts services.
If you are interested in learning an options trading strategy with a 95% win rate……check out my store of free eBooks!
Other Services to Consider – SideKickTrades, ThetaTraderz and EagleTrades
If you are looking for similar services…..here are three that I recommend.
1.EagleTrades is a service that does a lot of cash secure puts for passive income that work 90% of the time. They also do morning scalps on a live stream audio. Powerful daily watchlists you can use to make your own trades with breakout levels.
2.ThetaTraderz is similar options selling service that caters to smaller account sizes – a huge plus if you want to sell options but don't have a lot of money in your account to use.
3. SideKickTraders is an awesome community of stock and options traders that offers the best bang for your buck – something for everyone and all the alerts are top notch!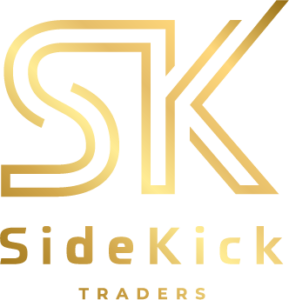 What I'd recommend instead: My favorite stock indicator and strategy system that I've found after 10 years of trying products!
The Complete Guide to Day Trading FREE EBOOK!
For a limited time, Markus Heitkoetter is giving away the electronic version of his bestselling book "The Complete Guide To Day Trading"
It's 296 pages and full of tips, tricks and practical information that you can use right away in your trading.
Click here to download the eBook now.
Gorilla Trades Review: What Is It?
I recently signed up for Gorilla Trades.
This stock alerts service was established more than 20 years ago. I love that! The main worry in this industry is that a company is fraudulent and a time tested establishment does offer some legitimacy kudos.
Gorilla Trades sends emails and SMS 'alerts' to members with buy, sell and stop loss price point. This is pretty typical of all these stock alerts services.
Gorilla Trades Founder: Ken Berman
Ken Berman is the mastermind behind Gorilla Trades. He started the company over 20 years ago and has been at the helm ever since.
Ken remained relatively unknown for years before becoming comfortable enough to speak out more publicly about Gorilla Trades and the success that they have had.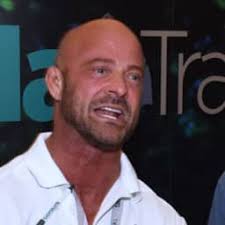 Ken Berman got interested in trading stocks as a teenager. He has become a swing trader in Gorilla Trades and claims to have turned $250k into $5MM+ trading the Gorilla strategy!
As usual though, I don't think that there is any way to satisfactorily verify these claims.
Nevertheless, Gorilla Trades has become one of the most popular stock alerts services.
IS GORILLA TRADES A SCAM?
I feel like I have to address this right of the bat these days. Many people think stock alerts services must be 'scams', my experience over about a decade of trading with stock alerts services is that they are rarely scams. They might be good or bad but the intentions are usually good by the trading experts.
This is also my opinion about Gorilla Trades. They have been offering stock ideas and alerts for two decades and it's unlikely they would have lasted this long if the ideas were terrible or they just stole your money!
Ken Berman is an experienced trader. He has has written for Forbes and other top financial publications. He is not some guy on Discord in his moms basement…
Gorilla Trades offer a 30 day free trial which does add a degree of legitimacy to the service – I mean if you aren't happy in the 30 days you will just not continue. This is quite impressive in the stock alerts industry.
Gorilla Trades Review: What Do You GET?
You can try all the features for free in the 30 day free trial.
Daily Stock Buy/Sell Alerts: They give buy zone, sell zone and stop loss information sent to your email. Also, they give some insight into the trade idea. These alerts can be short or long ideas and cover a wide variety of market cap stocks.
Members Premium Website: This is where you can find some of the education and trading as well as the portfolio of stocks.

Gorilla Options (Weekly): The Gorilla sends you an options trade every week. The due diligence is outline in the email and all the recommended actions are clearly explained.
The Gorilla's Midday Update: This is a nice overview of the market situation that day and a lot of useful information about what is happening in the markets. Here is an example of a Gorilla Midday Update.
'Market Wrap
Dow: 27,002, + 321 or 1.2%
S&P 500: 3,272, + 20 or 0.6%
Nasdaq: 10,730, – 37 or 0.3%
Russell 2000: 1,494, + 26 or 1.8%
While the majority of stocks are trading in the green at midday, the major indices are mixed as the Nasdaq pulled back slightly this morning following yesterday's strong rally. The European stimulus deal has been all the rage this morning, after negotiating for almost five full days, the leaders of the European Union (EU) agreed on an $825 billion recovery fund. Even though the structure of the fund has been tweaked towards loans instead of grants, investors hailed the agreement and risk assets rose across the globe overnight.
The U.S. financial sector got a huge boost in early trading, especially with Wells Fargo (WFC, +6.4%) pulling its weight, but other large-cap banks also spearheading in the rally. The earnings season continued this morning with the reports of Coca-Cola (KO, +2.4%), Philip Morris (PM, +4.8%), and Lockheed Martin (LMT, +2.1%), among others, and the three giants all published bullish numbers. All three stocks jumped higher at the open, and their sectors were also buoyed by the positive surprise, and IBM (IBM, + 1.1%) staged a post-earnings rally as well, in the face of the pullback in the tech sector.
Market breadth has been very strong this morning as yesterday's trends reversed, with advancing issues outnumbering decliners by a 5-to-1 ratio on the NYSE at midday. Only 2 stocks hit new 52-week lows on the NYSE and the Nasdaq, while 196 stocks hit new 52-week highs. The major indices have been hovering around their daily VWAPs (Volume-Weighted Average Price) throughout the morning session, pointing to a choppy and mixed afternoon. The EU-deal led to a healthy rally in the energy, financial, and industrial sectors, while defensive issues and tech stocks have been lagging the broader market this morning, but the relative strength of small-caps is an encouraging sign for bulls. Stay tuned!'
Update Nightly Newsletter:This is the most important part of the Gorilla Trades service. This is the email you will receive nightly that goes through the days trades etc. Here is an example of a nightly update.

Although the overall stock market was significantly weaker today, the GorillaTrades portfolio finished mixed and flat. In fact, it was so flat that most of the GorillaPicks gained or lost just a fraction of 1%, and only two gained or lost more than 1%-2%; Alibaba (BABA) fell 2.7%, while Cognizant Tech. (CTSH) rose 2.3%. Thus, even after a negative day in the stock market, an impressive 19 of the 23 currently confirmed GorillaPicks now hold unrealized gains, including eight with double-digit gains! This number is even deceiving because Novartis (NVS), which is down 2%, is the only confirmed GorillaPick that is down by more than 1%. In addition, 16 different GorillaPicks have achieved their first targets!
The stock market finished in the red following a choppy and relatively quiet session on Wall Street with traders focusing on another batch of quarterly reports. The Dow was down 135 or 0.5%, to 26,735, the Nasdaq lost 77, or 0.7%, to 10,474, while the S&P 500 fell by 11, or 0.3%, to 3,216. Decliners outnumbered advancing issues by a 3-to-2 ratio on the NYSE, where volume remained very light.
Traders said that while the day started on a clearly negative note, stocks settled down and finished off their intraday lows. As one trader explained, "The afternoon price action was promising in light of the bearish overnight session and the volatile first hours of trading, even though today's quarterly earnings failed to boost investor sentiment."
While the short-term pullback might not be over yet, the market-leading Nasdaq stabilized toward the end of the day, and compared to Monday's plunge, the tech exchange saw much lower volatility too. Small-caps performed in-line with the major indices, so the most reliable risk measures are not flashing red, despite this week's dip. Netfilx (NFLX) dropped by double-digits in after-hours trading due to its earnings miss and weak guidance, which could cause turmoil overnight, but the underlying trends remain bullish on Wall Street.
The feared second-quarter earnings from the financial sector have been almost all bullish so far, but looking at the post-earnings price action in the sector, the picture is much more mixed. Bank of America (BAC) suffered a hit today, despite beating on its top and bottom lines, and just as in the case of Wells Fargo (WFC), the huge credit loss provision increase was behind the negative market reaction. The pattern that the companies with the most credit exposure perform worse than the trading or investment banking focused ones, like Morgan Stanley (MS), seems clear, and it could be foreshadowing a rough second half of the year for the corporate sector.
The European Central Bank (ECB) left its monetary policies unchanged today, including its benchmark interest rate and the conditions of its asset purchase program, following in the footsteps of the Bank of Japan (BOJ), and making a quiet Fed meeting likely next week. Currency and bond markets remained relatively stable in the wake of the ECB's messages, but Treasury yields still finished lower amid the risk-off shift despite the positive U.S. economic numbers. All eyes remain on the leaders of the European Union (EU), who could get closer to a stimulus deal this weekend.
The week will end with another busy morning of economic releases with the housing market in the spotlight. Today's blowout NAHB Housing Market Index confirmed last month's strong sales numbers, and analysts expect a jump in both housing starts and building permits too, with activity getting close to pre-pandemic levels. The Michigan consumer sentiment number is also expected to tick higher, to 79, and today's retail sales hint at a possible bullish surprise, as the consumer economy seems to be leading the post-lockdown recovery.
Technical Corner:
The technical picture is now bullish across the board, thanks to the Dow's strong showing this week, even though the industrial average and the S&P 500 are still well below their all-time highs set before the start of the pandemic in February. The large-cap benchmarks are still all above their 50-day moving averages of 3,060 for the S&P 500, 9,742 for the Nasdaq, and 25,508, and now, the indices are also above their 200-day moving averages of 8,859 for the Nasdaq, 3,032 for the S&P 500, and 26,223 for the Dow.
After spiking higher and hitting a three-week high in the first two days of the week, the Volatility Index (VIX) pulled back sharply yesterday and remained relatively low today. The "fear gauge" is back below its 50-day moving average despite the very high economic uncertainty. Although it's still slightly above its 200-day moving average, this week's trends have been encouraging for bulls. Should the VIX drop below its long-term moving average, it would confirm that we have started the next leg higher in the recovery. Stay tuned!
*Until the pandemic is behind us, this space is temporarily being used to convey updates from the Gorilla in regard to COVID-19, and the current financial and economic situation.
COVID-Update, The Trends to Watch
The positive:
· The number of new cases edged lower in the U.S. while ticking slightly higher globally, but the domestic mortality rate remains encouragingly low
· Retail sales surged higher in the U.S. and thanks to the swift recovery of the past two months, sales are nearing their pre-pandemic levels
· Even though the Philly Fed Index dropped slightly following last month's record-breaking surge, it beat the consensus estimate, and continues to signal growth in the key sector
· Johnson & Johnson (JNJ) will likely begin its late-stage COVID vaccine trial ahead of schedule in September
The negative:
· Texas and California reported a new daily record number of infections yesterday, with death ticking higher to close to 1,000 in the U.S.
· India reported another record jump as the country continues to roll back its reopening, with the total number of cases nearing 1 million
· With today's 1.3 new claims, now, over 50 million people filed for unemployment benefits since the start of the pandemic
· The number of U.S. cases is now above 3.5 million, while the number of infections is getting close to 13.6 million globally, with fatalities surpassing 585,000 globally and topping 137,500 in the U.S.
Looking past the day-to-day fluctuations, the number of new cases continues to be very high both globally and in the U.S., with India, Brazil, and South Africa really seeing massive jumps outside of the U.S. The role of mass-testing is still debated, but the still relatively low mortality is a huge plus. Johnson and Johnson joined the ranks of the companies releasing positive vaccine-related reports, but the end-of-the-year still seems to be the earliest date for the availability of a vaccine. Economic activity continues to be strong compared to the expectations, despite the risks, and while the job market remains fragile, today's releases are reassuring.
The Sectors
The key sectors diverged substantially again, with the tech sector's weakness still apparent for the fourth day in a row. Investors continue to take profits from the leaders of the monster post-crash rally, but industrials, energy stocks, and financials fared better than the major indices today. From a technical perspective, cyclical issues are still very weak. The defensive utilities and consumer staples sectors were the strongest sectors today, while healthcare stocks were mixed in the wake of Johnson & Johnson's earnings report.
In the words of…Fannie Flagg, "Remember, if people talk behind your back, it only means you're two steps ahead."
Real Time SMS Alerts: This is the staple of all these types of services. You receive SMS notifications when the Gorilla buys/sells a stock.
Gorilla Trades Review: What Do You NOT Get?
The main thing lacking from Gorilla trades is a lack of decent education. You will need to do most of the learning if you are new on a different platform.
You get some emails etc. but no long courses that explain everything.
Additionally, this is not some automated investing service or anything like that. You will have to place your own trades and make your own decisions when managing the trades.
What I'd recommend instead: My favorite stock indicator and strategy system that I've found after 10 years of trying products!
The Complete Guide to Day Trading FREE EBOOK!
For a limited time, Markus Heitkoetter is giving away the electronic version of his bestselling book "The Complete Guide To Day Trading"
It's 296 pages and full of tips, tricks and practical information that you can use right away in your trading.
Click here to download the eBook now.
Gorilla Trades Track Record



Of course, they claim to be the best in the world. They have been running for over 20 years and they claim that they have a nearly 100% success rate….
This seems a little far-fetched. The only way I have been able to get close to this kind of performance is by scalping alerts services when the alert first comes out.
It is worth noting that Ken doesn't trade the Gorilla picks. It is a model portfolio. Here is why he doesn't trade them.
'Unlike "trading rooms," where people follow intra-day trading strategies of others, the GorillaTrades strategy is not intended for that audience. It is up to the subscriber to determine which picks are right for him or her. They don't need to see what I am doing at any given moment because GorillaTrades is not that type of strategy. Still, I feel that it would be a conflict of interest for me to purchase GorillaTrades' picks.
Because of the time delay between the close of the market and the publication of the GorillaTrades newsletter, I do not want to be accused of taking advantage of potential market movement the newsletter might create, no matter how small. I could easily take very large positions in the stocks that I present to my subscribers…before I present them to my subscribers…and then sell them for a profit as my subscribers are purchasing them. However, I'm sure the SEC would frown upon this strategy.
In order to remove any appearance that I am using the newsletter to my advantage, I made a tough choice from the beginning that I would not buy any of the stocks that are on the Gorilla Trades list. I've been extra cautious in everything I do since I founded the service in 1999. Thus, while you may view this as avoiding my own advice, I view it as making sure that I can't be accused of using my newsletter to increase my portfolio value, i.e., "frontrunning."'
Gorilla Trades Review: What Types of Trades?



These are swing trades with typical hold times of several weeks. Here is an example trade from July 13th that I did not play but I noticed worked out well for subscribers.
New Potential Buys:
AAON Inc. (AAON): ABOVE $56.04, with a $61.25 first target, a $69 second target, and a $50.50 stop loss. Confirmation Volume Area= 220K, Risk Rating= 5, Industry= Industrials- Building Products & Equipment
AAON TRADING TIP: Watch this formation as it sets up for another stage higher, while the market slides. Any further accumulation may break this stock higher, helping it easily take a run to brand new, all-time highs. When reviewing new trading ideas for purchase, pay the price that coincides with your desired exit strategy; consider patience during volatile market periods. NOTE: the use of the "Confirmation Day" is essential in ANY environment.
AAON Inc. (AAON) rose $0.29, to $54.47, on nearly a 50% increase in its recent average daily volume today! AAON engineers, manufactures, markets, and sells air conditioning and heating equipment in the U.S. and Canada. It offers rooftop units, chillers, packaged outdoor mechanical rooms, air handling units, makeup air units, energy recovery units, condensing units, geothermal and water-source heat pumps, self-contained units, coils, and controls. It markets and sells its products to retail, manufacturing, educational, lodging, supermarket, medical, and other commercial industries. It sells its products through a network of manufacturers' representatives and internal sales force.'
Here is what happened over the next few weeks….it was a nice winner but pretty choppy price action to get there!
Gorilla Trades Review: Free Trial
I love how they give a free trial for 30 days. You don't even need to give them your credit card. The cost per year after that is about $500 which is very reasonable.
Gorilla Trades Review: Conclusions
My favorite things about Gorilla Trades is that they have a long track record and that their stock picks are solid. The cost is good and overall I like the service a lot. The 30 day free trial is awesome as well!
If you are looking for a swing trading service where you hold the stocks for a few weeks then this might be a good service for you to try out.
Good Luck!
Russell
What I'd recommend instead: My favorite stock indicator and strategy system that I've found after 10 years of trying products!