Jason Bond Monday Movers Review
Disclaimer: There are affiliate links on this page. This means that if you click through and purchase anything, I might earn a commission for the introduction with no extra cost to you.
Monday Movers is a low-cost alerts and education service from Jason Bond.
Free Resources
Here are some very valuable eBooks covering everything from how to choose a broker to trading oil futures and everything in between!
Check out my FREE eBooks all about trading!
LEARN HOW TO WIN 90% OF YOU TRADES IN 90 SECONDS!
 >> CLICK HERE TO LEARN MORE! <<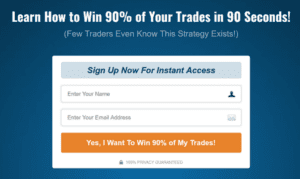 The Complete Guide to Day Trading FREE EBOOK!
For a limited time, Markus Heitkoetter is giving away the electronic version of his bestselling book "The Complete Guide To Day Trading"
It's 296 pages and full of tips, tricks and practical information that you can use right away in your trading.
Click here to download the eBook now.
Rockwell Trading PowerX Optimizer Reviewed
Stock Alerts Reviewed Facebook Group
Come and join my Facebook Group where we discuss all the different alerts services!
Bullseye Trades: Best Alerts Service

Every Monday at the market open, Jeff sends you his weekly Bullseye Trade.
2022 has been AMAZING for these Bullseye Trades!
(+50% to 300% per week in my experience)
Jason Bond Monday Movers Review: Who is Jason Bond?
Jason Bond is veteran trader that started trading stocks when he was a school gym teacher over 15 years ago. He seemed to have a lot of success initially trading penny stocks.
Over the years he has adapted his strategies to include options on larger cap stocks as well.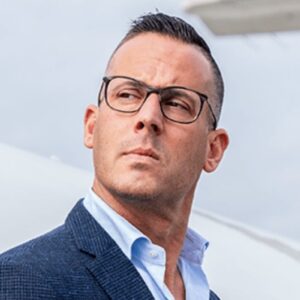 In 2010 he partnered with Jeff Bishop to start Raging Bull. Raging Bull is one of the most popular stock alerts and education services in the world. They offer several different services (many of them I have reviewed on this blog!).
I recently reviewed Jasons other service called Daily Strike. In that service, he alerts a single high probability trade idea every morning before market opens.
What Do You Get with Monday Movers?
Monday Movers offers you the following:
Friday afternoon watch list. These are stocks that Jason thinks will gap up on Monday and potentially run the next week.
Real-time buy/sell alerts as Jason takes these trades.
Extensive education vault.
The trades are generally penny stocks and taking these trades over the weekend gives you some excitement! Often it takes another few days for the trades to work out – but the hope is that these picks gap up on Monday morning….
It's not always completely clear what the plan is on these trades.
Jason Bond Monday Movers: Cost?
The current cost of Jason Bond's Monday Movers is $199 a year. You can get that price here.
This is on par with Jeff Bishops Bullseye Trades which is only $95 a year currently. Both are amazing services for people on a budget in my opinion.
Check out my full Jeff Bishop's Bullseye Trades review here. It includes a full track record for 2022.
Jason Bond Monday Movers: Example Alerts
Does the service work?
I think it's worthwhile showing some example emails from this service. Here is the very first email issued from the service when it was brought back on July 29, 2022.
I can't show every single week in this article (although I will try to keep it updated as best as possible!).
'Monday Movers July 29
By Jason Bond on July 29, 2022 at 03:24 PM
Good afternoon,
The goal of MondayMovers is to position in stocks closing strong that have a good range into the next week. I also try to play stocks that have a history of strong press releases so if I get lucky, I might get an outsized gain. 
GEVO – As it walks up to $3 on decent volume it's looking strong to me. I haven't traded this one in a while but do have a lot of history trading it. Range to middle $3's if it works.
SIEN – Sleeper swing. I like this stock into earnings which are on August 11 and I'm pretty confident I'll take a small position through earnings. 
Short and sweet, first week back, let's go!
MondayMovers,
Jason Bond'
How did these trade work out? 
Here is what happened with GEVO with a nice move up over the next few days for about a 10% profit.
$SIEN was the better one by far……75% profits in two days!
LEARN HOW TO WIN 90% OF YOU TRADES IN 90 SECONDS!
 >> CLICK HERE TO LEARN MORE! <<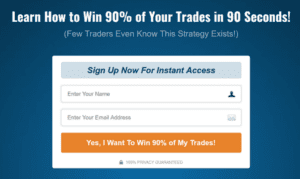 Jason Bond Monday Movers Review: Conclusions
So far, I like these trade alerts. They are perfect for people that like to trade low-cost stocks rather than options (which have become massively more popular over the last few years).
You can learn a lot as a new trader from the video lessons. Overall, it's a great service in my opinion and exceptionally high value.
If you are looking for just a couple of high probability swing trades on penny stocks each week, check this service out here.
Russell
Bullseye Trades: Best Alerts Service

Every Monday at the market open, Jeff sends you his weekly Bullseye Trade.
2022 has been AMAZING for these Bullseye Trades!
(+50% to 300% per week in my experience)
Related Articles
Jason Bond Daily Strike Review
Jake McCarthy Trading Crypto Raging Bull Review
Mobile Closer Raging Bull Review
Jason Bond Monday Movers Review