Welcome to our Simba Stocks review!
Side Note:  Join us in our free Facebook group. We talk about all the different stock alerts and educational services. There are real user polls on most of the popular stock alerts services.
Disclosure: There are some affiliate links below, but these are all products I highly recommend. I won't put anything on this page that I haven't verified and/or personally used. I may get paid a commission if you buy anything through these links, at no extra cost to you.
One trade a day 9:30am ET to 10am ET (80% – 90% win rate!). Spend the rest of the day chilling! Join SideKick Traders HERE!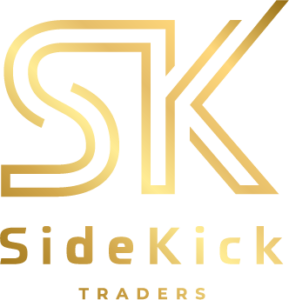 Simba Stocks (Brett Simba)
With the internet full of supposed "trade alert" systems that overly promise results, it is refreshing to have found and be a part of a community that is pro winning, pro supporting their members, and offer complete transparency for all alerts taken.
That is the best part of Simba Stocks!
Simba Stocks is the brain child of one of the coolest guys I've gotten to know, Brett Simba.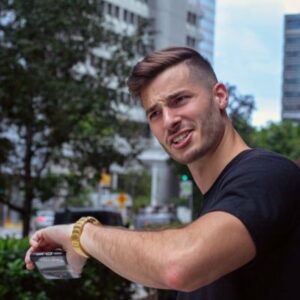 I truly believe this guy, and his world class team, are on a mission to absolutely enjoy life and doing their best to help their members be successful!
Brett also has a wealth of training videos on his YouTube channel, like the video below.
What is Simba Stocks?
Simba Stocks is a trading alert service. But unlike other services that may only alert a few picks a day, the service is wide. Allowing you as a member to choose a strategy that best fits you and your time.
There are a few alert areas:
Scalping: Quick trades. In and out. Sometimes offering the best opportunity for quick gains!
Day Trading: Trades that are taken throughout the day and are expected to be closed out by end of day.
Swing trades: Trades that are expecting to take days or even weeks to work out
Position Trading: Trades that are held weeks and sometime months.
The great thing is that each trade type is run by an Admin. They alert exactly which trade they took. Not only that, they tell you when to trim and close out of a trade.
Having had some unfortunate experiences with alert services in the past, I decided to give them a shot.
The website is clear on the services offered and the Admin team is super responsive.
I have personally found it rare to be able to chat directly with the admins and ask questions or see charts in real time. This was a big plus for me.
SImba Trades Review: Example Trades
Here is an example of some of the trades I've taken with them:
On Dec 1st 2020: $NFLX, 12/4 $520 CALL @2.60
Entry: 2.60 @ 9:37am
Trim #1: 3.00 @ 9:38am
Trim #2: 3.50 @ 9:40am
Trim #3: 4.00 @ 9:45
On Dec 7th 2020: $SQ, 12/11 $220 CALL @2.40
Entry: 2.40 @9:35am
Add: 1.60 @9:51
Trim 1: 2.15 @10:35am
Trim 2: 2.40 @11:09am
On Dec 21st 2020: $INTC, 1/15/21 50 CALL @ 0.37
Entry: 0.37 @ 12:12pm
Trim 1: 1.00 Dec 29th @12:30pm – 170% Gain
Trim 2: 1.35 Dec 29th @12:32pm – 225% Gain
Trim 3: 1.70 Dec 29th @12:35pm – 360% Gain
These are some of the actual trades that I've taken with their admins. Pretty amazing!!
Simba Stocks Review: What Else Do They Offer?
One of the best things to take advantage of, that I haven't seen in many other alert services, is their emphasis on education. The Admin group really advocates for educating yourself to become a better trader.
They preach R:R or risk/reward.
They offer a ton of educational videos and reading material as part of being a member.
The admins also provide live webinars that cover a far range of topics. These webinars can last from 30 min to well over 1 ½ hours.
Side Note: One of my favorite stock alerts services! Check it out HERE!
Simba Stocks Review: Conclusion
I have been so impressed with Simba and his whole team so far. While not every trade is guaranteed to work out, their hard work and emphasis on finding winners has made me a believer in their services.
All their trades are transparent for members to see their track records.
I also haven't seen a service like this where a variety of alert and charting services, along with education, are offered for one price.
Most alert services I've come across offer their services at individually. Simba has them all combined together for an awesome monthly price of $149. I personally made this back during my first days of trading.
I suggest giving Simba Stocks service a go. You can find the website here.
Related Articles
Gorilla Trades Review (REAL SUBSCRIBER)
David Jaffee Beststockstrategy Review
SideKickTraders Swing Trading Review
Was our Simba Stocks review helpful?