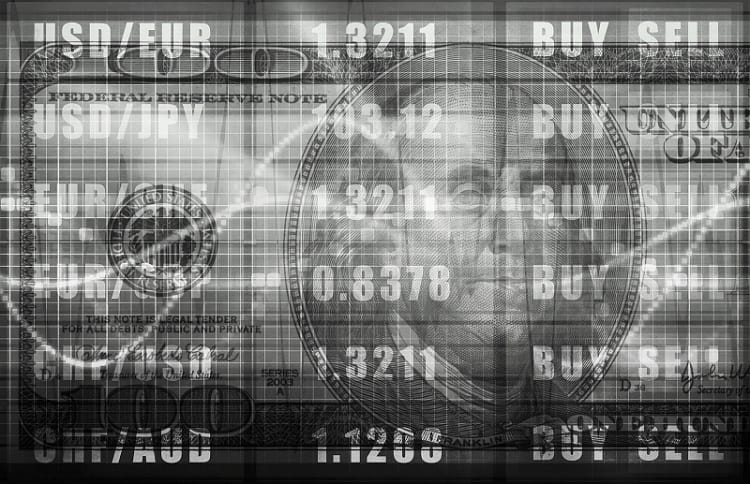 Andy Snyder Manward Letter Review by Mark
Disclosure: There are some affiliate links below, but these are all products I highly recommend. I won't put anything on this page that I haven't verified and/or personally used. I may get paid a commission if you buy anything through these links, at no extra cost to you.
Before Mark takes over the writing here, I just wanted to invite you guys to my Facebook group where we discuss all the different stock alerts services and investment newsletters!
Also, I regularly publish reviews and interview on stock trading, stock alerts services and a ton of other stuff on my YouTube channel so check it out and subscribe!
One trade a day 9:30am ET to 10am ET (80% – 90% win rate!). Spend the rest of the day chilling! Join SideKick Traders HERE!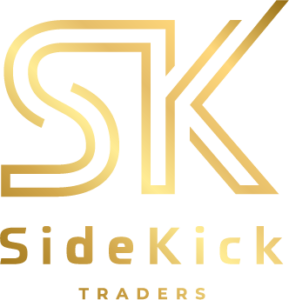 Ok, enough from me!
Here is Mark with his REAL SUBSCRIBER review of the Manward Letter.
Why do I Review Stock Newsletters?
One of my relatives gave me $17,000 and asked me to invest it. Through a series of mistakes, I promptly lost $4,000 — which is why I now read the professionals! My goal is to learn as much as possible, by reading as many newsletters as possible, so I can pass along the newsletters I think are worthwhile. My goal is to write informative reviews in an honest, unbiased way. I am not paid by these companies, and I invest my own money in subscriptions!
Fast Facts:  Manward Letter
Manward Letter is a stock investment newsletter written by Andy Snyder. The service includes monthly issues, reports, updates, and portfolios.
Author — Andy Snyder, investor, serial entrepreneur, and founder of Manward Press
Cost — $49 with 365-day full-refund guarantee (best in the business so far)
Contact — call 800-682-5210 OR use the order link here
Pros of Manward Letter
Death of Cash new subscriber packet, and bonus reports
Writing is accessible, uncluttered, and interesting
Website is crisp, clean, well-organized, and user-friendly
Cons of Manward Letter
Poor stock portfolio performance
Newsletter occasionally drifts from stock investing into unusual side categories (i.e. special report on 47 Survival Skills for Modern Life)
Little explanation for how stocks were chosen
What You Get for $49
Digital delivery of the monthly Manward Letter newsletter
Death of Cash Survival Kit:

"The Manward Guide to Owning and Profiting From Gold"
"Crypto-Profits: Everything You Need to Know to Win With Digital Currencies"
"Cashing In on the Cashless Payments Revolution"
"How to Get a Yield of up to 24% Annually in a Zero Interest Rate World"

Three special premium bonus reports:

"The Money Transfer Company Set to Soar"
"Pot Stock Profits: Two Ways to Capitalize on Legal Cannabis TODAY"
"The No. 1 Investment in America Under $1"

Web access to years of issues, reports, updates, and portfolios
Who is Andy Snyder?
Andy Snyder is the founder of Manward Press, the nation's premier source of unfiltered, unorthodox views on money.
An American author, investor, and serial entrepreneur, Andy cut his teeth at an esteemed financial firm with nearly $100 billion in assets under management. Known for his outspoken market commentary, Andy's been a keynote speaker and panelist at events all over the world, from four-star ballrooms to Senate hearing rooms.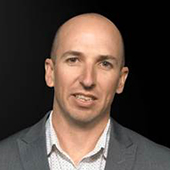 Real Subscriber Andy Snyder Manward Letter Review

As a paid subscriber, here is my evaluation of the Manward Letter.
Why subscribe to the Manward Letter?
Because you might enjoy contrarian investment advice in a simple, easy-to-digest format. Articles are clear, reports are intriguing, and stock recommendations will make you curious.
However, the Manward Letter portfolio is underperforming right now. Stock portfolio includes almost no explanation (except in the newsletter), and based on the track record of current holdings, Manward Letter does not provide enough data for me to feel confident investing my limited capital.
What is the investment strategy of Manward Letter?
Here is how Andy Snyder describes his approach:
Manward's Modern Asset Portfolio is a standalone, mid- to long-term portfolio. It's dictated by the theory that it's not correlations that should steer our asset mix… It's interest rates. After all, interest rates dictate where our money will be treated best. It's why gold and companies participating in share buybacks – both assets that are spurred by low rates – have a large allocation today but will likely be out of the mix when rates rise again in the future.
Because it focuses on the largest of macro ideas, this Modern Asset Portfolio must be the centerpiece of our investment philosophy.
Think of it as your traditional core portfolio, but with one important difference. You replace the antiquated notion of old-school, correlation-based diversification with modern, smart diversification. That idea helps us build a safe, dependable portfolio while opening the door for faster-paced trading and speculation if our tolerance allows.
Think of our Modern Asset Portfolio as the engine that creates the locomotion. It's where the power comes from. The quicker-paced trading strategies are like turbochargers that add horsepower and speed on demand.
You can't have the latter without the former.
What stocks is Manward Letter holding and how are they performing?
Manward Letter features two distinct portfolios — Modern Asset Portfolio, and the Long Short Portfolio.
Modern Asset Portfolio is a mid-to-long-term portfolio with an unorthodox investment model. It offers diversification and risk-reducing techniques by focusing on what really matters in today's markets.
Think of it as a traditional core portfolio, but with one important moneymaking distinction — the asset mix is based on modern assets and their role in the economy, instead of old-school, correlation-based diversification that fails to live up to its promise.
The full list of stocks in the Modern Asset Portfolio is accessible to subscribers only, however, there are currently 5 stocks in the portfolio (including 4 companies I've never heard of before). The current portfolio is for stocks purchased between April 2020 and November 2020. Current "buy" prices range from $26.13 to $166.40 and all 5 stocks are in the green (with a small cumulative return of $74.82).
The second portfolio is called the Long Short Portfolio. It's built around the belief that although things do not look good for the American economy there may still be potential hidden winners.
This portfolio has more risk built into it, however, it does not use trailing stops. Manward Letter recommends not putting more than 5% of your portfolio in these positions. Currently, the portfolio has 3 stocks (2 are slightly green and 1 is red). The total cumulative return is $14.00.
Andy Snyder says the following about selling a position:
Investing isn't just about buying the assets with the most upside potential. Selling is just as important. It's often an emotional, confusing process. That's why we follow a strict selling policy in the Modern Asset Portfolio. Most often we'll use a set trailing price. But sometimes we'll sell when a trigger is hit. Either way, our rule is simple – we know when and why we'll sell before we buy. It's critical.
Is Manward Letter worth the $49 subscription fee?
Maybe! $49 is a small price to pay for interesting articles about intriguing companies. One profitable investment easily pays for a subscription. Personally, I have not bought any of their recommendations, but some investors will enjoy the writing. If you want a cheap, no-frills, stock investment education, you might give Manward Letter a test-drive with your eyes wide open.
Final Grade — B-
I actually enjoyed reading this newsletter. If you are looking for interesting articles, pay your $49, and enjoy it. But if you want to make money off their stock recommendations, be careful, do your due diligence, and know what you are buying.
Andy Snyder Manward Letter Review: Related Articles
Jim Rickards' Strategic Intelligence Review
The Palm Beach Letter Review (REAL SUBSCRIBER)
I hope that you enjoyed this Andy Snyder Manward Letter Review by Mark!