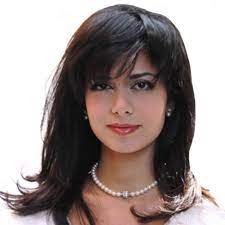 My review of Kiana Danial books
Disclaimer: There are affiliate links on this page. This means that if you click through and purchase anything, I could possibly make a commission without adding any extra cost to you.
Kiana runs a FREE WEBINAR where she teaches you how to make your money work for you!
Kiana Danial is an investor, author and educator. She is known for her Invest Diva movement – a rapidly growing group of investors that are taking control of their families finances by learning how to invest.
Kiana has a popular blog and has appeared on many TV shows. Kiana Danial has become really well-known for making investing topics fun and easy to understand using simple analogies. With Invest Diva, she shows women how to make their money work for them.
I have written about Kiana Danial extensively on my personal finance blog. She has a very popular investing course called The PowerCourse that helps you learn how to make your money work for you.
I wrote about a students success with Kiana's PowerCourse here.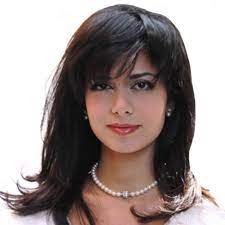 The Complete Guide to Day Trading FREE EBOOK!
For a limited time, Markus Heitkoetter is giving away the electronic version of his bestselling book "The Complete Guide To Day Trading"
It's 296 pages and full of tips, tricks and practical information that you can use right away in your trading.
Click here to download the eBook now.
Kiana Danial Books
I have read most of Kiana Danials books. They are really good! They range from technical trading advice (Ichimoku Secrets) to a collection of success stories written by high achieving moms (Million Dollar Moms).
Here is a list of the best Kiana Danial books and why you might want to check them out.
1. Ichimoku Secrets. You can check it out here or my full book review here. This Kiana Danial book is the most technical in that it dives deeply into an exact trading strategy – the Ichimoku Cloud trading strategy. I read this book carefully as I had heard of the Ichimoku strategy but knew nothing about it.
2. Million Dollar Moms. This book is not trading related. It is a collection of business success stories from millionaire moms. Each chapter tells a different success story written by each entrepreneur. Very inspiring. I wrote an in-depth Kiana Danial Million Dollar Mom book review here.
3. Cryptocurrency Investing for Dummies. If you are confused about the new world of crypto, then this Kiana Danial book can help you! In this book you will learn the fundamentals of investing in cryptocurrency and the exact strategies that Kiana has perfected to make money with minimal risk.
4. Invest Diva's Guide to Making Money in Forex. Kiana started her investing career simply exchanging currency. She was living in Japan and realized she could make money simply converting her USD. Obviously, she didn't stop there! She learned how to trade Forex using technical analysis. This book explains her strategies in detail.
5. Kiana Danial Million Dollar Family. This is her latest book. I haven't read it yet (but plan to soon!). It seems to be an overview of how to plan your families financial future and make your money work for you. More on this once I have read it.
Those are the main Kiana Danial books as of today. I love learning from books because they are so low cost!
The other 'book' that I have found useful is the notes from her PowerCourse. You can learn a lot from these notes and it's a good way to learn from her if you aren't ready to shell out for her full PowerCourse.
You can learn more about Kiana and her courses etc. in a free webinar she has here.
Kiana Danial Books: Conclusions
Kiana Danial has published five books so far and they are pretty useful if you are newer to trading or investing. Her work does have a women orientated slant but of course what she teaches can be used by anyone to make their money work for them.
Related Articles
Have you read any of the Kiana Danial books?