Welcome to our Kiana Danial review!

Kiana aka Invest Diva is known for taking $500 and turning it into $64k trading/investing.
Disclaimer: There are affiliate links on this page. This means that if you click through and purchase anything, I could possibly make a commission without adding any extra cost to you.
FREE MASTERCLASS FROM KIANA DANIAL!

Before we get started, here is a free webinar that Kiana Danial runs.
In this Kiana Danial review, I'm going to go into her background and explain how she got to where she is now. I estimate Kiana Danials net worth to be over $10MM!!!
Kiana has over ten years teaching and talking about stocks, investing, forex, cryptocurrency and ETF's.
The Complete Guide to Day Trading FREE EBOOK!
For a limited time, Markus Heitkoetter is giving away the electronic version of his bestselling book "The Complete Guide To Day Trading"
It's 296 pages and full of tips, tricks and practical information that you can use right away in your trading.
Click here to download the eBook now.
In her free webinar, she talks about her own secrets and techniques that she has used to make a fortune in the markets.
She teaches her students to:
How to make more in a single day by having their money work for THEM than in a month working a regular job!

How to avoid having to be glued to their screen, trading like a crack head….
How to start with a very small amount of capital.
Side Note: Come and check out our 14-day free trial in SideKickTraders.com where we give daily stock and options alerts. We also do a morning live trade discussion where we take trades together as a group.
FB Group and Free eBooks
Check out my Facebook Group for a community of traders that are interested in stock alerts services.
If you are interested in learning an options trading strategy with a 95% win rate……check out my store of free eBooks!
*****15% DISCOUNT CODE FOR MY READERS!! IF YOU BUY ANYTHING FROM TRADE IDEAS MAKE SURE TO USE MY COUPON CODE 'STP15' FOR A 15% DISCOUNT!*******
Trade Ideas is far more powerful than TradingView. If you don't know much about Trade Ideas, check out my Trade Ideas review here.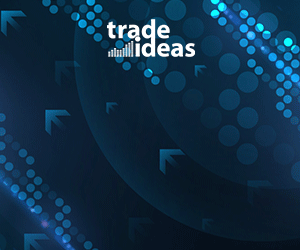 Kiana Danial Review
Here is a video I did recently all about Kiana Danial. It covers most of what I will be discussing below.
I found Kiana from her Facebook ads. She is very entertaining in her TikToc style ads that she runs on Facebook.
Here are a couple of them to check out.
And this one….
Who is Kiana Danial?



Kiana was born in 1984 in Iran in a very poor family. She trained as an electrical engineer but soon turned to finance. She has worked on Wall Street as a Forex broker.
She seems to have been 'let go' from her Forex broker job, for daring to want to educate people on the risks of trading and how brokers WANT you to lose money…..how very dare she!
Now she is sharing her knowledge with other traders – the same knowledge that led her from broke to multi-millionaire.
Her father was an engineer and she was 'expected' to follow this path – but she hated it!
A bit like myself, she decided to leave science/engineering for a life of financial freedom via investing and trading. She was the only woman working on Wall Street for many years!
How Kiana Danial Started Forex Trading
Kiana was a forex trader first and foremost. This niche doesn't have a good reputation for being profitable and/or legit.
She actually started manually trading USD and JPY using the exchange rates to her advantage. It sounds like she might have done this by going to one of those currency exchange booths or something!
However, she did eventually open a Forex broker account (that makes life a bit easier…..).
It seems like Kiana got lucky and doubled her account quickly! That was a turning point for her as she dedicated more time to learning EVERYTHING about investing and trading.
Kiana now runs her trading education company called Invest Diva.
She also spends a lot of time writing for some of the biggest financial publishers in the world.
Side note: I think women make better traders than men in general! SideKickTraders.com has two of the best female traders giving alerts and educating our subscribers. Here is a discussion with Michele all about her awesome winning strategy trading options.
Kiana Danial Social Media: Instagram and TikTok
Kiana's Instagram has a ton of inspiring quotes and evidence of her rather luxurious lifestyle. Her TikTok is full of what seem to be ads for her business. Very creative and funny ads!
Kiana Danial Investing Education Products Overview
Kiana has compiled her financial knowledge into several eBooks, services and courses. Here is an overview of these potentially life-changing products.
1. The Power Course (click here for more info). This is a complete financial education course can change your life for the better. The Power Course gives you all the tricks that Kiana used to accumulate millions of dollars investing! It shows you exactly how to make your money work for you. The Power Course is a video course and covers almost anything you can imagine to do with investing and finance.
2. Premium Investing Group (PIG). Check it out here. This is like an elite group where Kiana live streams to her P.I.G subscribers every week. They look for trades to take together. She gives the monthly subscribers all her secrets to investing and trading as well as live trade ideas.
3. Cryptocurrency Investing For Dummies Book. I read this book as a crypto newbie. It was pretty useful but quite hard reading.

4. Ichimoku Secrets Ebook. Her Ichimoku Secrets book is awesome. If you are looking to add a new strategy (or just learn a good one!) then you might find this book useful. I worked through it in detail and love the concepts. You can find it here.
I looked up Kiana's Power Course reviews on TrustPilot and she has a very good rating. The course takes a couple of months to complete and teaches the student all about investing and developing an individual plan that fits for the student.
Personal finance is a passion of mine. Not only trading stocks but investing in all kinds of income generating assets. Kiana talks about this and a lot about risk management.
The student also gets three months of her trading and investing service – which is worth a lot on it's own. Learning from Kiana's own trades is very powerful.
Power Course Cost
The Power Course currently costs $997. This might seem like a high price to pay but it really isn't.
The three months of trade 'alerts' are worth that price alone.
Kiana Danial Forex Trading Course
Kiana started as forex trader. So, it makes sense that she also teaches that aspect of investing. She has a course called Invest Diva Diamond Analysis. It costs $597.
Invest diva Reviews
Here are some more Invest Diva Reviews.
Kiana Danial Reviewed in FULL!
Kiana Danial Review: Conclusions
Kiana Danial is a brilliant investor. She has built her investment portfolio over years of hard work and now teaches others how she does it.
She is known all over the world for her financial expertise.
Click here for your FREE MASTERCLASS from millionaire trader Kiana!
Kiana has spent many years growing her investing account from $500 to $2MM+ and you have the opportunity to join her community and learn from her.
Most trading course or alerts services don't include as much general financial guidance as Kiana's does. There is much more to building wealth than just knowing what stocks to pick and Kiana does a good job teaching these skills.
Russell

Related Articles
The Rebel's Guide to Options Trading Free Ebook Review
Don Kaufman Vomma Zone (Auto Expected Move) Review
Full-Time Swing Trader Michelle Reveals Her Strategy!
SideKickTraders Swing Trading Review
I hope you enjoyed our Kiana Danial reviews! If you are looking for investing/trading education from an industry professional then you might want to follow this energetic woman trader, entrepreneur, financial and wealth management expert.