Welcome to my Dan Zanger's chartpattern.com service review!
Dan Zanger's chartpattern.com Review
FB Group and Free eBooks
Check out my Facebook Group for a community of traders that are interested in stock alerts services.
If you are interested in learning an options trading strategy with a 95% win rate……check out my store of free eBooks!
*****15% DISCOUNT CODE FOR MY READERS!! IF YOU BUY ANYTHING FROM TRADE IDEAS MAKE SURE TO USE MY COUPON CODE 'STP15' FOR A 15% DISCOUNT!*******
Trade Ideas is far more powerful than TradingView. If you don't know much about Trade Ideas, check out my Trade Ideas review here.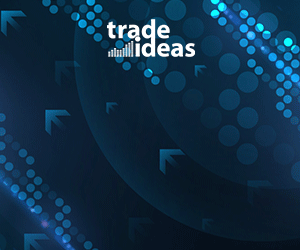 About Dan Zanger
This guy is a legend! I mean…he does exist but he is ridiculously good at what he does!
Dan Zanger was working as a swimming pool contractor in Beverly Hills making very little money. He would see all these rich and famous people having pools built while he struggled to make ends meet!
All this was to change when he discovered the wonderful world of investing and turned $11,000 into $18 MILLION!
Before you scream 'SCAM', it appears that he FORTUNE magazine verified his track record before doing an article about him in 2000.
Dan is a technical trader that made a fortune during the 90's tech boom. He only cares about technical patterns such as the Cup and Handle or Bull Flag.
He is a swing trader. Very aggressive.
Dan Zanger's Chartpattern.com Zanger Report
Dan's Chartpattern.com website is surprisingly outdated looking. Like some retro website from the early 2000's.
The first page declares ' This methodology work best for those people that can act promptly and without hesitation executing the golden rules'.
But what are these Golden Rules?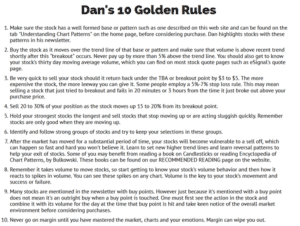 So, he is an advocate of buying breakouts with strong volume as they breakout. He sets a stop loss of 5% below the breakout point.
Dan Zanger's Zanger Report does provide a lot of good information. However, it is information overload in my opinion. He gives updates on what he is seeing on many charts in the Zanger Report.
This is not a newsletter for new traders in my opinion. Dan gives setups for stocks that are ready to make a move up in price according to the daily chart.
He states quite clearly that it's up to you to use the information and that 'You are the only one that can do this in real-time during market hours'.
If you are looking for specific buy/sell alerts, this is NOT the service for you. However, if you are looking for high quality setups hand picked by one of the best traders in the world – you might LOVE the Dan Zanger Report.
He even states that he doesn't trade most of the stocks that he finds in his reports. They simply don't meet his heavy volume breakout criteria that needs to be confirmed.
He buys the most expensive stocks as they offer the small percentage loss if the breakout fails.
He recommends buying as close to the trendline that needs to be broken above. The volume to confirm a breakout needs to come in shortly afterwards. If it doesn't – you should exit as it isn't breaking out.
Here are the main technical patterns that Dan Zanger likes to trade: The Cup & Handle, Flat Base, Ascending and Descending Triangles, Parabolic Curves, Symmetrical Triangles, Wedges, Flags and Pennants, Channels and the Head and Shoulders Patterns.
These patterns are all described for free on his website.
What Do You Get With The Zanger Report?
The Zanger Report is a three nights a week market letter featuring explosive stocks and powerful trading recommendations. This is emailed to you and can also be found in the dashboard.
These reports usually start with a quick overview about recent trading updates on the markets. For example, here is what Dan said at the start of his last Zanger Report….
'A strong week for select growth stocks while others did not fare as well including banks and financials which sold off after Fed Chairman Powell's speech on Wednesday. Several of my recent selections made very good progress such as Nvidia which rocketed over $30 on Thursday and now has $89 in gains from my most recent TBA. Tesla Motors (TSLA) saw fantastic gains of $400 in just 4 weeks along with Zscaler (ZS ) which is up $63 from our recent TBA.'
TBA stands for Technical Buy Area. He uses this a lot in his reports….
He then gives his opinion on a couple of the major indexes and how they might effect growth stocks in the shorter term.
The rest of the report is all about the charts. He gives you charts that are annotated with his patterns and how it is currently performing. He puts in the Technical Buy Area as well as any relevant notes.
*****15% DISCOUNT CODE FOR MY READERS!! IF YOU BUY ANYTHING FROM TRADE IDEAS MAKE SURE TO USE MY COUPON CODE 'STP15' FOR A 15% DISCOUNT!*******
Trade Ideas is far more powerful than TradingView. If you don't know much about Trade Ideas, check out my Trade Ideas review here.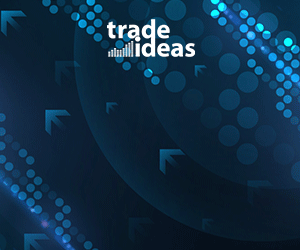 To utilize the Zanger Report, you will need to be able to set your own entry alerts on the dozens of different stocks that he discusses. You have to be able to narrow them down and create your own personal watch list.
It is VERY much a self-managed style. He will give a commentary of his current positions and how he is managing them. Very little clear-cut buy/sell signals.
He does offer a Morning Update page though that is quite useful (below).
You still have to be able to trade these independently. I do like how he 'kind of' narrows the days watch list down. He also gives a market sentiment indicator as well.
Zanger Report Chatroom
There is a chat room included in the service. It is very outdated looking and full of 'noise'. Sure, like any stock trading chatroom there are some good ideas banded around.
Here is a snapshot from the old school looking chatroom!
I certainly wouldn't buy the Zanger Report for the chatroom…..
Chartpattern.com's service (The Zanger Report): Price?
The service is reasonably priced. It is currently available with a free 2-week trial. After the free trial, it is $125 per month. They also do a quarterly deal for $360.
I think that this is reasonable if you basically want chart information from a very successful technical trader.
Dan Zanger's Chartpattern Service Review: Conclusions
Overall, I am not that excited about Dan's Zanger Report. I don't want to pay money for a whole bunch of crudely annotated charts and left to make all the decisions myself – I don't need to pay for that. I can do it myself…..
While Dan is a legend in the trading world…..part of me wonders if he is only so well-known because he started trading in the tech boom with lots of margin and guts. Throw in a little luck……
You can check out the service here for some decent free information and a 14 day trial.
Russell
Related Articles
Steven Brooks GPS Trader Review
Don Kaufman TheoTrade review: Scam or legit?
Kiana Danial Review ($500 to $64k Investing!)
Hopefully, you found my Dan Zanger's chartpattern.com service review to be helpful.