Humbled Trader Academy Review – Behind the Pay Wall!
Shay (aka Humbled Trader) is a well-known YouTube trader. I am lucky enough to have been given 'beta' access to her new training portal – The Humbled Trader Academy.
This will likely be one of the first reviews ever published on the Humbled Trader Academy.
Update: You can buy the course here!!!
Disclaimer: There are affiliate links on this page. This means that if you click through and purchase anything, I could possibly make a commission without adding any extra cost to you.
FB Group and Free eBooks
Check out my Facebook Group for a community of traders that are interested in stock alerts services.
If you are interested in learning an options trading strategy with a 95% win rate……check out my store of free eBooks!
*****15% DISCOUNT CODE FOR MY READERS!! IF YOU BUY ANYTHING FROM TRADE IDEAS MAKE SURE TO USE MY COUPON CODE 'STP15' FOR A 15% DISCOUNT!*******
Trade Ideas is far more powerful than TradingView. If you don't know much about Trade Ideas, check out my Trade Ideas review here.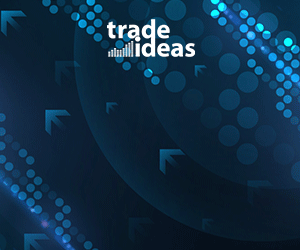 If you like day or swing trading stocks and options – come and join us in SideKickTraders with a free 14-day trial.
Follow me on YouTube for lots of reviews on stock alerts services!
Join the Stock Alerts Review Facebook group!
This is is a structured education program where Shay teaches her in depth setups, strategies and trading principles that has made her consistently profitable. This is not just a self-learning set of videos but also includes a full year of HTA discord access for in room interactive coaching, Q&A as well as weekly webinars to explain and clarify the concepts from the course.
***Trade Ideas Subscription Coupon Code***
For a limited time, our readers get 15% off any Trade Ideas subscription using the coupon code STP15. Just go here and use the coupon code at checkout.
Humbled Trader Academy Review: Who is Shay?
If you haven't read my review of Humbled Trader's alerts service then it might be a good place to start before reading this review of her academy.
I've also done a few videos about the Humbled Trader Discord Stock Alerts service (below).
In the videos, I talk about Shay and her discord alerts service.
Shay is a day trader. She primarily trades small cap stocks.
Her personality is quite amusing on YouTube with many 'dad jokes' which are both funny and cringey at the same time!
Known for her straightforward, no BS approach to day trading education, Shay and her team of full-time day trading coaches teach traders to prioritize risk management, and put process before profits for sustainable income generation.
Humbled Traders Academy: Overview
Humbled Trader Academy includes 17 units of day trading education in the form of video lessons, downloadable documents, supplemental tools, and quizzes.
This is a video based course taught by Shay aka Humbled Trader herself.
My first impression is that this is a complete step-by-step stock trading education.
The introduction discusses the progression that the student can expect over the course.
Starting with paper trading all the way to becoming a profitable trade – Shay makes it clear from the start that this trading malarky is a business and extremely difficult.
Shay does a great job in the Introduction section by emphasizing LEARN FIRST then profit later.
It becomes clear to me from the start that Humbled Trader Academy's goal is to help guide your trading journey and create realistic expectations and chronological progression. The goal isn't just to teach you her strategies (although she does this throughout 5 units).
Learning & Observing, Paper Trading & Tracking, Paper Trading Consistency, Live Trading with Small Size! This is stressed in HT Academy.
Students are encouraged early on to track all our trades and the trade results using the HT Trading Journal.
Course Content
Unit 1:  What to Expect from Humbled Trader Academy
Unit 2: Who is Humbled Trader. Shay reveals more about her life and who she is.
Unit 3: HT Roadmap for Beginner Traders.
After the introduction, the course starts with video lessons broken up in to roughly 10 minute videos. I like this as it's easy to digest.
Unit 4: Stock Market Lingo for Beginners
The first 50 minutes is all about the lingo used in the stock market. I remember being pretty confused when I first started trading. Shay does a good job covering all the lingo new traders are likely to come across.
I passed the quiz on trading lingo :).
Passing this unit allowed me to move on with the course.
Downloadable form on Brokerages
Unit on Brokers and Platform setup was next…..
I managed to pass the Unit quiz as well….phew!
Unit 5: The next unit is pretty hardcore on broker setups! Shay goes through 3 different brokerage platforms (ThinkorSwim, Webull and IBKR) and shows the student how to do all the chart settings, paper trading and scanning on each. This is a great unit for people using these brokerages.
Next up is nine lessons on DAS Trader Pro, Benzinga Pro and Trade Ideas. All great stuff to learn about as a newer trader!
Unit 6: Candlestick Charting is covered in this unit. The videos are easy to follow and the basics are conveyed well.
Unit 7: All about support and resistance. This is so crucial in trading and Shay devotes a bit more than an hour to it. Clearly explained. There is a lot of really important details in this unit (concerning key levels etc.) and I am ashamed to say that it took me more than one attempt at the end of unit quiz….and I've been trading for 10 years!
Unit 8: Risk Management. This is a GREAT section. Great for new traders and great for experienced ones. This section alone will help you save your capital and will most likely pay for the course 10x over. It's better to see a trade that you WISH you were in than one you wish you weren't. Includes a handy spreadsheet called The Humbled Trader Academy Risk Calculator. This gives the student a very conservative set of rules for position sizing, max daily loss and other factors that will stop them blowing up an account.

Unit 9: Trade Journal and Tracking. Basically this section gives you everything you need to track and journal your trades.
Unit 10: Small cap trading (scanning). This is the first real 'meat' of Shay's trading strategy. She gives out all her scanning criteria for small caps gapping up in the morning. None of this is some magic bullet – it is just her take on well-known trading strategies. She shows you what scanner she uses. Shay gives you all the small cap metrics she uses to decide if a stock is good for a day trade. This really helps focus the new trader on just one strategy.
Unit 11: Trading large cap stocks. This is pretty interesting as many people think Shay only trades small cap stocks. She is actually quite good at finding catalysts and analyzing potential large cap stock trades and does a good job explaining it. She even advocates trading large cap stocks for beginners.
Unit 12: Short Trap Consolidation Long Set Up. This is an awesome unit, full of exact criteria both for finding this Humbled Trader core strategy AND execution signals. This was quite hard to remember everything and it took me a few tries at the end of unit quiz to pass…you also get a nice downloadable summary sheet on her FOUR main strategies and key criteria. Good unit!
Unit 13: Day 2 Breakout Continuation Long Set Up. Another good and fairly simple strategy discussed over about 1 hour of videos.
Unit 14: Gap Up Reversal Long Set Up. Again, nicely done and easy to understand this strategy.
There are a couple of helpful videos here on Fibonacci Retracement at this point.
Unit 15: Bagholder Daily Short Set Up. Shay introduces here shorting setup and execution. Love it. I've shown that I completed end of unit quiz (below) as proof that I am really doing this course!
Unit 16: Extension Daily Short Set Up. Another easy 'short' setup and execution video.
Unit 17: Trader Psychology & Longevity in the Market. This is a quick change in pace from detailed strategies back to key 'intangible' skills that are essential to trading success. Things like morning routine, discipline and how to manage your trading business.
Humbled Trader Academy Review: Conclusions

This course is pretty awesome. If you want to learn all the details of the strategies that Shay uses to day trade, you won't be let down.
This really is a course that covers all the basics but also gives you clear, actionable strategies. The focus on risk management is very good.
Shay carefully works through her 5 main strategies in dedicated units. The end of unit quiz forces you to learn before being able to move on :).
Beginners and experienced traders can both benefit from Humble Traders Academy in my opinion. I found it a very good reminder to be more disciplined as well as learning her strategies.
Humbled Trader Academy includes 17 units of day trading education in the form of video lessons, downloadable documents, supplemental tools, and quizzes. I am not sure exactly how long it took me to get through this entire course but it was days (going at it hard!).
***Trade Ideas Subscription Coupon Code***
For a limited time, our readers get 15% off any Trade Ideas subscription using the coupon code STP15. Just go here and use the coupon code at checkout.
Here is a summary of my thoughts about Humbled Trader Academy review….
– Easy to understand and well presented.
– Nice focus on both overall trader discipline, psychology as well as actionable prove trading strategies.
– The quiz at the end of each unit must be completed before you can continue the course. This forced me to not skim and actually take in the information.
Overall, I highly recommend this course (currently it is in Beta testing).
It is now available to the public for $1499 and that includes a year of the Humbled Trade discord.
It is better than most courses I have done in this niche.
I hoped you found my Humbled Trader Academy review….
Be sure to check out Humbled Trader discord alerts as well.
Good Luck!
Russell
Related Articles
Don Kaufman TheoTrade review: Scam or legit?
Steven Brooks GPS Trader Review
Kiana Danial Review ($500 to $64k Investing!)
Full-Time Swing Trader Michelle Reveals Her Strategy!
Humbled Trader Academy Review