How to beat the recession (BEST trade alerts services for 2023)
This article contains affiliate links which means if you click to a product and buy something I will likely get a commission at no cost to you for the introduction.
Wow, it's hard to believe 2022 is almost over and as I sit here reflecting on what a PHENOMENAL year it's been for certain traders, trading styles and alerts services…..
I'm also humbled to think about how far I've come this year thanks to a handful of people and services.
This market has been one of the toughest I've seen in my decade of trading. I would have gotten DESTROYED this year if it wasn't for a handful of alerts services.
Facebook Group About Stock Alerts Services: JOIN HERE
Stock Alerts Reviewed YouTube Channel: Subscribe HERE
LEARN HOW TO WIN 90% OF YOU TRADES IN 90 SECONDS!
  >>CLICK HERE TO LEARN MORE! <<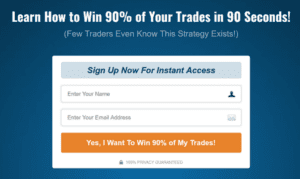 Bullseye Trades: Best Alerts Service

Every Monday at the market open, Jeff sends you his weekly Bullseye Trade.
2022 has been AMAZING for these Bullseye Trades!
(+50% to 300% per week in my experience)
100+ Alerts Services Reviewed and Tested in 2022
I tested so many different alerts services this year. I got into crypto, selling options for premium, learned about oil futures and so much more.
I did 100+ videos here (make sure to subscribe :)) and over 100 articles on alerts services here in 2022!
I helped several people grow their own alerts services because of the value they were providing to me and others in the nasty 2022 bear market.
One way I plan to beat the potential recession (I argue we are in one but the talking heads on mainstream media claim we aren't….) in 2023 is by focusing on taking less trades and focusing on what worked in 2022.
What Worked in 2022?
Bullseye Trades was the only service I was able to make consistent and almost passive income from on the BUY side of options trading in 2022.
Jeff Bishop's 20+ years of finding relative strength on stocks and ETF's really showed this past year.
He was able to sustain what appears to be a 90% win-rate on his Bullseye Trades as I documented all year here.
The positive feedback I've had from the hundreds of people I introduced to this service has been overwhelming and it's made me realize I need to focus on promoting only the absolute cream of the crop in 2023.
You can still buy Bullseye Trades via my referral link for just $99 (Thanks to Jeff and Raging Bull for extending this offer to you guys!)
If you missed my interview with Jeff Bishop you can view it here.
We did this interview as a live stream which is quite rare for 'gurus' to do because obviously they don't have any control over the questions etc. To me this showed an openness, transparency and honesty from Jeff that is rare in this industry.
Selling Options for Premium
I learned a lot about selling options for premium this year and made some solid wins during the bear market.
I helped Lance from ThetaTraderz to reach many more people with their successful trading strategies this last year.
2022 was a premium sellers dream, and I suspect this will continue into the new year.
Good Luck Trading in 2023!
Russell
Related Articles
Jeff Williams Market Navigator Review
My Top 5 Trading Alerts Services and Tools
BEST trade alerts services for 2023