Welcome to our Altucher's Investment Network review!
For more reviews (and discussions) like this one…..come and join the How to Make Money With Stock Alerts Services Facebook group.
Or come and join the premium communities that were spawned from the Facebook group:
Other Services to Consider – SideKickTrades, ThetaTraderz and EagleTrades
If you are looking for similar services…..here are three that I recommend.
1.EagleTrades is a service that does a lot of cash secure puts for passive income that work 90% of the time. They also do morning scalps on a live stream audio. Powerful daily watchlists you can use to make your own trades with breakout levels.
2.ThetaTraderz is similar options selling service that caters to smaller account sizes – a huge plus if you want to sell options but don't have a lot of money in your account to use.
3. SideKickTraders is an awesome community of stock and options traders that offers the best bang for your buck – something for everyone and all the alerts are top notch!


Fast Facts — Altucher's Investment Network review

Altucher's Investment Network is a stock investment newsletter written by James Altucher. The newsletter includes monthly issues, special reports/updates, introductory gifts, and an investment portfolio.
James Altucher (investor, serial entrepreneur, author, podcaster, empowerment guru)
$49 with a six-month money-back guarantee
Call 844-449-6520 OR use the order link here
Bottom Line
If you like raw, uncensored writing, and market analysis, then you'll enjoy Altucher's Investment Network. If you don't like strong personalities, who use aggressive investment techniques and commentary, then you won't enjoy Altucher's Investment Network.
Pros of Altucher's Investment Network
James Altucher — his brain works differently from ours
Articles research fascinating market trends to discover stock market gems
Altucher's co-writers are grizzled trading veterans who know how to spot market trends
Cons of Altucher's Investment Network
James Altucher — research is gimmicky at times (i.e. see FREE reports below)
Three Founders Publishing uses aggressive sales and marketing techniques
The portfolio is a mixed bag — you might win big, but you can also lose big
What You Get for $49
12 digital issues of Altucher's monthly research report
Members Only instant alerts with time-sensitive buy and sell information
FREE Report #1 — Jeff Bezos' Big Bet: Retire Rich on the StarNet Internet Revolution
FREE Report #2 — Lunar Mining: Guide to Exploiting a Quadrillion Dollar Opportunity
FREE Report #3 — The Advantage of Micro Gravity: $1 Trillion Investing Opportunity
FREE Report #4 — digital copy of Altucher's book The Choose Yourself Guide to Wealth
Website access to a library of back issues, reports, updates, and portfolio
Who is James Altucher?
James Altucher is an American hedge-fund manager, author, podcaster, and entrepreneur who has founded or co-founded over 20 companies.
He has published 20 books and he is a contributor to publications including The Financial Times, The Wall Street Journal, TechCrunch, and The Huffington Post. Altucher's podcast "The James Altucher Show" has been downloaded over 34 million times.
Real Subscriber Review
As a paid subscriber, here is my evaluation of Altucher's Investment Network.
Why subscribe to Altucher's Investment Network?
The topics and writing are excellent. Of course, Altucher isn't shy about self-promotion (which can turn-off some readers). However, he is a compelling writer, who discusses corners of the market we should be interested in, and he does it with pizazz.
This is not a boring, crusty, stuffy newsletter. It's a fun romp through the twists and turns of Wall Street. Altucher's Investment Network is one of the most relevant, interesting, and compelling newsletters I've ever read — which probably explains why I've been a subscriber since 2016.
James Altucher also knows a thing or two about the stock market. His experience managing a large hedge fund, combined with his expansive network of contacts throughout the industry gives him a knack for seeing around financial corners.
He isn't always correct (who is!) but he is correct enough to get our attention. Future subscribers are likely to profit far more than $49/year from Altucher's Investment Network — and even if you don't, you'll probably still have fun in the process (which is certainly worth $49).
What is the investment strategy of Altucher's Investment Network?
Altucher's Investment Network looks for the hottest investing trends — biotech, cryptocurrencies, AI, marijuana, cybersecurity, and driverless cars. Here's the publisher's description of Altucher's Investment Network…
He's (Altucher) tapping into the skills he developed as a hedge fund manager and venture capitalist, and he's ready to reveal every secret he's ever learned about building wealth. And he's not alone. James is connected to the biggest players on Silicon Valley and Wall Street. Now he's bringing those connections directly to readers with this new research service. He gathered a team of investment experts and trading superstars to create Altucher's Investment Network.
James and his inner circle will reveal their most explosive secrets about how to build wealth quickly and safely. They'll share tips for navigating Wall Street, personal finance strategies, and tricks to boosting retirement income. Along the way, they'll uncover opportunities in the hottest investing trends, like biotech, cryptocurrencies, AI, marijuana, cybersecurity, and driverless cars. Altucher's Investment Network will help readers build a personal financial fortress that will help them live a life of abundance and true financial well-being.
How is Altucher's Investment Network stock portfolio performing?
Hmm, that's a tough question to answer! It depends on how you look at it. First, here are the basic details of the current portfolio — 60 stocks, and 3 cryptocurrencies.
There is something in this portfolio for every flavor of investor. Long holds, short holds, blue-chip companies, upstart disruptors. The Altucher's Investment Network portfolio is a vast, complex array of biotech, cryptocurrencies, AI, marijuana, cybersecurity, driverless cars, and so on.
The Altucher portfolio's 60 stocks include companies in the following sectors — semiconductors, cloud storage, Lidar technology, the Internet of Things, consumer electronics manufacturers, green energy, hotels, media conglomerates, Fortune 500 companies, etc.
The full list of stocks in Altucher's Investment Network is accessible to subscribers only. However, after reviewing the portfolio I can tell you it is a mixed bag.
41 of 60 stocks are currently green (ranging from +0.96% to +465.57%). 13 of 60 have seen triple-digit growth from +115.81% to +465.57%. 28 of 60 have experienced double-digit returns from +0.96% to +94.04%. On the other hand, 19 of 60 stocks are red ranging from -0.62% to -89.96%.
The cryptocurrencies are performing as expected. All three positions are positive, with the newest blockchain stock up +66.51% since its addition to the portfolio in mid-February.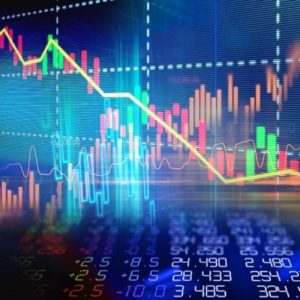 Is Altucher's Investment Network worth the $49 subscription fee?
Absolutely! $49 is a bargain for fascinating articles about interesting stock market trends.
One profitable investment easily pays for a subscription. Personally, I have not invested in any of Altucher's recommendations YET, but I'm keeping a close eye on several companies to buy for my small investment account.
Not everyone will appreciate James Altucher's unique perspective on the stock market, but for those of us who do, Altucher's Investment Network is essential monthly reading.
Conclusions: Altucher's Investment Network Review
Final Grade — A-
I would have graded this a solid A (maybe even A+) except for the mixed results in the portfolio.
Because several current stocks are red, it dragged down my overall grade. Having said that, I look forward to reading Altucher's Investment Network more than any other newsletter. It is timely, well-researched, massive in scope, and cleverly written.
If you are looking for interesting articles about winning stocks from an unusual perspective, pay the $49 and have a blast. Hopefully, you make some money while you're enjoying James Altucher.
Related Articles
Graham Summers' Strategic Impact Review
Oxford Club Technical Pattern Profits Review
SideKickTraders Swing Trading Review
Jeff Bishop Bullseye Trades Review
Altucher's Investment Network Review