Welcome The Crow's Nest Review!
Mark is a REAL SUBSCRIBER to The Crow's Nest stock trading newsletter. He agreed to write about the service for us!
Before reading this review, be sure to check out our YouTube channel and subscribe for all the fastest updates on stock alerts, investing and trading service reviews!
Also, if you are interested in joining an active Facebook community of traders that are dedicated to reviewing and sharing their experiences with stock alerts services – join us here!
Disclosure: There are some affiliate links below, but these are all products I highly recommend. I won't put anything on this page that I haven't verified and/or personally used. I may get paid a commission if you buy anything through these links, at no extra cost to you.
If you are looking for the absolute BEST STOCK ALERTS SERVICE that I am a lifetime member of, don't miss this FREE WEBINAR that introduces the best value stock alerts service that I have ever been a member of!
I write up every single trade that I make in Kyle Dennis's Fast 5 Trades in my trading diary.
I think that if you are new to trading, my trading diary might be able to help you learn how I make money every single week from Kyle's alerts.
Marks Crow's Nest Review
I will let Mark tell you all about it below……
The Crow's Nest is a monthly stock trading newsletter published by Outsider Club.
Outsider Club features eight different premium products designed to take your investing to the next level.
The Crow's Nest considers itself to be the "ultimate personal finance resource."
Fast Facts
Author/ organization — Jimmy Mengel, Investment Director, The Crow's Nest
Cost — $139 with a 30-day money back guarantee

Tip — Subscribe to the free Outsider Club daily email and wait for the $69 special

Current sales page — The Crow's Nest
Incentives — special reports for new subscribers based on current promotions:

The Boom Stock that Will Transform America's Cannabis Production
Collect the Profit Harvest From America's Hemp Basket
Score Big on the NFL's Demand for CBD Therapies
The #1 eSports Company to Dominate the Decade
eSports Online Streaming Boom for 1,000% Gains
The Tesla Killer: Make 11,666% Gains on the Fuel Cell Revolution

Schedule — Digital-only subscription published once a month
Contact information — (855) 877-8623 or https://www.outsiderclub.com/contact
Pros
Large library of articles, reports and recommendations to take control of your finances
Newsletters are long, detailed and packed with market analysis, interviews, and stock recommendations from various sectors
Discover not only suggested stocks, but tips, tricks, tax breaks, and financial safeguards
Straightforward, direct, no-spin opinions about money and investing
Subscription includes newsletter, portfolio, library of special reports, and weekly email
Cons
Newsletters are somewhat scattered, disorganized, and poorly written
Amount of information might be overwhelming or irrelevant for new investors
Current stock recommendations cover so many sectors that investors either need plenty of capital or will need to be very selective.
The Crow's Nest Real Subscriber Review
Below is my explanation, evaluation, and experience as a paid subscriber of The Crow's Nest.
Why subscribe to The Crow's Nest?
Because investing is difficult in today's market, and The Crow's Nest claims to give readers a high level monthly financial vantage point to help spy the tricks, traps, and troubles of financial investing.
Here's how The Crow's Nest describes their newsletter:
In each issue, we'll give you a way to set yourself up to safely and effectively grow your wealth. We'll show you exactly how to:
Easily beef up your retirement savings with dividend superstars and easy to use ETFs that will beat most high end money managers time after time (without shaking 3-4% from your retirement account in outrageous fees)
Grow your wealth with alternative investments your broker won't even tell you about.
Shave thousands off of your tax bill by exploiting simple legal loopholes, creating your own financial trust and shifting your money into tax-free accounts so you can keep what you've rightfully earned.
Implement easy everyday ways to save thousands a year by plugging the leaks in your current financial strategy. The most important part is we'll show you how to do it all yourself.
Why is it called The Crow's Nest?
In the days of naval conquest, explorers were only as good as their lookout.
Perched atop the crow's nest, the lookout could see for miles and identify hazardous waters, storms, or traps well before they threatened the ship.
Not only did he spot the dangers, but a good lookout could spy land and safely guide the ship to harbor.
The Crow's Nest aims to be your personal financial lookout so you can save, grow your money, and prosper on your own.
The Crow's Nest suggests it will teach you how to completely take control of your finances, from buying stocks, to plotting your retirement, taking advantage of tax breaks, and plugging the money leaks that threaten to sink your investments.
Who is Jimmy Mengel?
Jimmy Mengel is the Investment Director for The Crow's Nest.
Before joining Outsider Club, Jimmy was the editor for Wealth Wire, where he brought readers the story behind the mainstream financial news every day.
He has uncovered thousands of interesting and simple ways to save, protect and grow your money.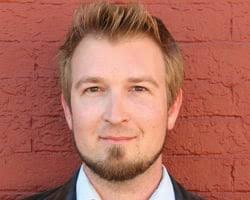 What is the investment philosophy behind The Crow's Nest? 
One of the problems with The Crow's Nest is it's lack of a clear investment philosophy.
Most financial newsletters have a clear strategy or investment niche. The Crow's Nest suffers by trying to be all things to all investors.
They currently have open positions in Aerospace, Biotech, Delta-9, Dividends, Energy, Healthcare REITS, High Risk, Metals, and Video Games.
It's a dizzying array of trading spaces which lacks a coherent investment philosophy.
Having said that, let's review what is covered in each monthly newsletter. The Crow's Nest is broken down into four areas:
Charting the Course — each issue gives investors suggestions on how to safely and effectively grow wealth. It might be beefing up retirement savings, opening an IRA, setting up an emergency fund, creating wills and trusts, or starting education funds for children or grandchildren. The Crow's Nest prides itself on "teaching you how to fish" so that you aren't beholden to money managers, government officials or bankers.
Plugging the Leaks — a leaky financial boat will eventually sink. So The Crow's Nest seeks to help investors plug the holes in their financial strategy. Each newsletter focuses on a potential financial leak, plus a strategy for closing the hole. It might be eliminating fees in a mutual fund, setting up a savings account to beat inflation, easy ways to save money on insurance, or how to seal your windows to conserve electricity. The Crow's Nest tries to be your "personal financial dam."
Tying Down the Mast — financial waters are choppy these days, so The Crow's Nest believes it's occasionally necessary to batten down the hatches to preserve wealth. Each issue of the newsletter intends to show you how to safeguard your portfolio during stormy weather. Sometimes it's a simple hedge like a dividend stock, or precious metals — other times they flat-out "bail on the market until the dust settles." Jimmy Mengel says, "Whatever the situation, if there's a storm brewing, we'll give you options to hang on to your spoils and save your portfolio from plummeting."
Plundering — The Crow's Nest is on the lookout to spot safe opportunities to make easy profits. They seek to guide you through the process of buying a quality stock in a timely manner. The writers claim that even if you've never traded a stock in your life they will help you navigate it.
These are big claims for a $69 newsletter. See the final paragraph of this article to find out whether or not I believe they deliver on their claims.
What companies are in the The Crow's Nest portfolio? 
As I said above, The Crow's Nest current portfolio includes a dizzying array of recommendations with open positions in Aerospace, Biotech, Delta-9, Dividends, Energy, Healthcare REITS, High Risk, Metals, and Video Games.
It can be overwhelming to understand how they picked such diverse sectors, and why they've chosen the stocks they've selected.
Side Note: Gorilla Trades is a great way to buy longer term stock picks. They are expensive stocks though!

Of course, The Crow's Nest full portfolio is part of the paid service, but as you'll see below, they have had success in a variety of markets.
How have The Crow's Nest stocks performed?
The Crow's Nest portfolio appears to include stellar results. Here is their published three-year comparison of total and total cumulative returns from 2018-2020 (with the current year first):
2020 Total Open Portfolio: 103.98%
2020 Total Open Cumulative: 6756.80%
* Percentage gains include stock gains + dividend yields
2019 Total Cumulative: 479.87%
* Percentage gains include stock gains + dividend yields
2018 Total Cumulative: 282.89%
* Percentage gains include stock gains + dividend yields
These returns appear impressive, but it's difficult to objectively verify them. Please note these returns were listed on the Outsider Club website at the time this article was written in late August 2020.
Is the service worth the $69 annual subscription fee?
As with many things in life, the value of a service is personal and unique to each individual.
One way I determine value is to calculate how rapidly a stock service pays for itself through investing in the recommended stocks.
Investing in one moderately successful stock recommended by The Crow's Nest would pay for the service.
Another way I determine value is by how much I learn about investing. I make a distinction between stock "alert" services, and stock "education" services.
The Crow's Nest isn't even really trying to be a stock selection service. Its goal is to be a one stop financial education service packed with information about all of your critical financial decisions.
It's a lofty goal, but I often felt overwhelmed by the volume of information they were trying to cover.
I haven't chosen yet to invest in any of the The Crow's Nest recommendations, and I do not plan to take any recommendations since I will discontinue my subscription.
There are dozens of other high-quality investment newsletters on the market. In fact, keep watching Russell's blog since I will be reviewing many of them in the coming months.
The Crow's Nest Review: Conclusions
Final Grade — C+
The Crow's Nest advertises itself as an easy to follow program to help secure your finances, grow your wealth, and retire comfortably — even if you've never bought a stock in your life.
Quite a claim. Does it deliver? In my personal experience, it didn't deliver.
I found the website to be cluttered, crammed, and difficult to navigate.
Persistent, scrolling ads for additional services occupy the right side of the landing page. Pop up ads advertising new services interrupt reading and research.
The quality of the writing was so-so. Having said that, The Crow's Nest is reasonably priced at $69/year so readers probably will discover at least one nugget of buried treasure to justify the cost.
If you are an investor looking for a dizzying array of articles, videos, resources, White Papers, and special reports, then The Crow's Nest is for you!
But be aware that the complexity of the library, combined with a lack of clear forward guidance might leave you struggling to find your way through the financial maze of The Crow's Nest.
Related Articles
If you liked Mark's The Crow's Nest review be sure to check out some of the other review articles below!
BearBullTraders Review (REAL SUBSCRIBER!)
Gorilla Trades Review (REAL SUBSCRIBER)
Jason Bond Rooster Report Review (REAL SUBSCRIBER)
How Not to Lose Your Money Trading Stocks
I hope Mark's Jimmy Mengel The Crow's Nest review was helpful and let us know in the comments below if you are a member.